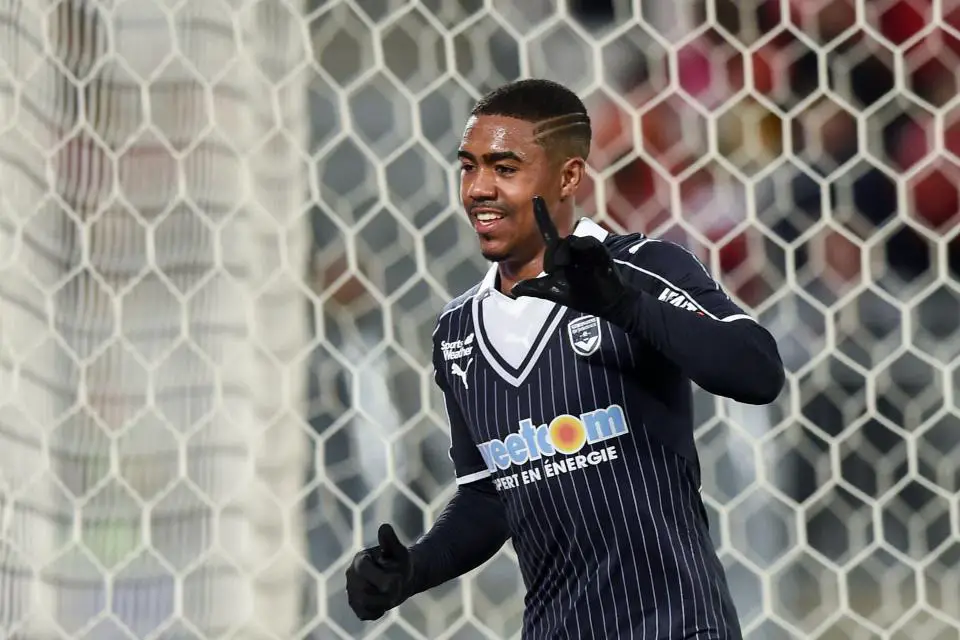 Tottenham Hotspur and Arsenal target Malcom has confirmed he will leave Bordeaux at the end of the season, with a move to the Premier League being likely. The 20-year-old's impressive performances this season have garnered a lot of attraction, with English clubs Tottenham, Liverpool and Arsenal chasing his signature last month.
However, Bordeaux refused to sell the winger in January and manager Gus Poyet had admitted he would not have taken the job if Malcom was leaving.
"I asked straight away if Malcom would be staying or not. They said 'yes'. I said 'OK, now we can continue the discussion'," Poyet told L'Equipe last month. (h/t Sky Sports)
However, the Premier League clubs, especially Spurs, who were on the lookout for a new attacker in the winter window, could once again be put on red alert as Malcom now insists he has an agreement in place to leave the club in the summer.
"Yes, there was a promise that I will be negotiating in June," Malcom has now told Brazilian outlet UOL. "I will choose the team, and Bordeaux will let me go."
The Brazilian has revealed that he had indeed asked to leave the Bordeaux in January but changed his mind and decided to stay put in France until the end of the season.
"I already said that I would have liked to leave this winter to meet new challenges," he added. "But I must also remember that Bordeaux helped me a lot.

"I gave my word to Bordeaux that I will continue [with the club] to be able to have more time to choose my future club. These next three or four months will make a big difference."
Malcom joined Bordeaux in January 2016 from Corinthians and established himself as a vital member of the club almost very quickly. This season, the Brazilian has netted 8 times in all competitions in 24 matches, helping the club to 7th place in the Ligue 1 standings after 25 games (at the time of writing).
Capable of playing on either wing, Malcom is lightning quick, agile, creative and has a penchant for scoring long-range goals. It is his sudden rise this season that has seen him attract a lot of attention from some of the big European clubs.
As the Brazilian has confirmed he is set to leave Bordeaux at the end of the season, Spurs could make a move but face stiff competition from the likes of Liverpool, Arsenal and Bayern.