Tottenham forward Son Heung-min has opened up on his meeting with Pochettino, which eventually went on to shape his career at the club in the perfect way possible.
Son started his footballing career with Bundesliga side Hamburg at the tender age of 16. Impressing through their ranks, the South Korean signed his first professional contract on his 18th birthday before moving to Bayer Leverkusen in 2013.
Two seasons on, Tottenham came knocking on his doors and before anybody would know, a deal was struck between the Lilywhites and the German club. Son became the most expensive Asian player in football history back then.
But like many other footballers, the South Korean found it hard to get into the groove and this saw him make just 13 Premier League starts in his debut season. Also, he only managed to play the complete 90 minutes just once. In a whopping 40 appearances in all competitions that season, Son had just 8 goals in his bag and Pochettino, in his recently published book, revealed that Son wanted to leave after that.
"He wanted to leave after a bad year," said Pochettino (as quoted by Football.London). "We were clear with him that he had to earn the right to play. But I told him he was part of my plans and he decided to stay."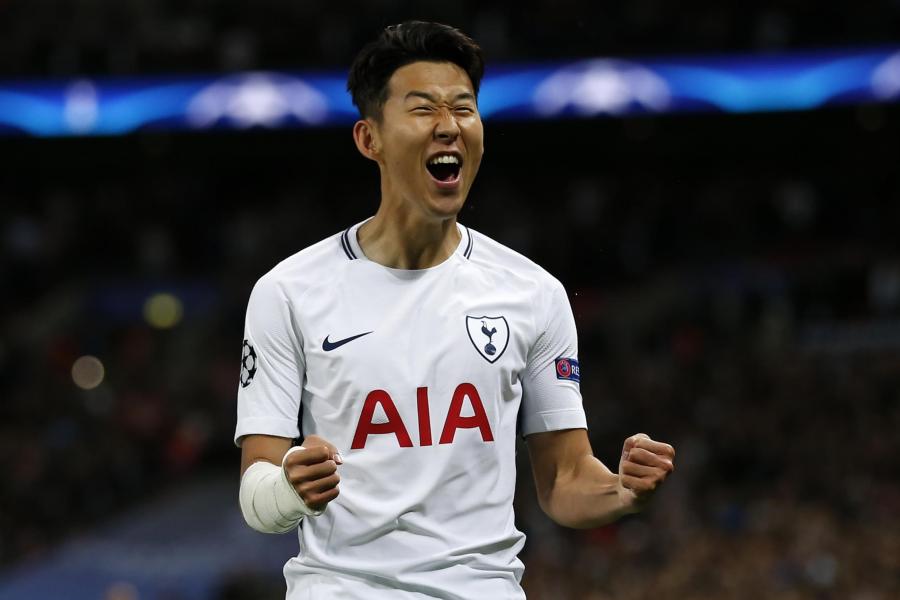 Joining Tottenham wasn't the first time Son had visited the English soil. Talking exclusively to Daily Mail, the South Korean recalled the moment when he came to the UK as a 17-year-old, knowing nothing, unable to speak the language and with no one by his side.
"Yeah, I had no friends there, no family with me and I couldn't speak the language," Son said this week. "I didn't know a single word. I was on my own and I was scared, you know. It was tough.

"I had a trial at Portsmouth and one at Blackburn, too. They put me in a guest house. But I was a kid and I didn't know anything. So that is my first memory of England and it is a bad one."
Son indeed had a difficult start to his new life in England and it was obvious that it made him feel like he wanted to leave. But before rushing to any conclusion, he decided to have a word with Mauricio Pochettino at the end of the season and this is when the motivation struck.
"I just wanted to play every game. I am hungry and I met the gaffer to ask him about playing more. So we talked about the future and he said so many good things." 

"When a player has a bad time and needs some help, he will give it. That is why I am here now and doing better."
Son was brilliant in his second season with the club as he went on to score 21 goals in all competitions. He was Tottenham's third highest top scorer in the Premier League with 14 goals last season after Harry Kane (29) and Dele Alli (18). The South Korean has managed to replicate his form this season as well and when asked whether he now feels established at the north London club, the 25-year-old replied,
"I try to be but I don't think so. Harry [Kane] and Dele [Alli]… I just tell people that I play with them… that's enough for me.

"All I do is practice every day, every session, and hope to learn. Look at Harry. I watch him train and he scores from everywhere, it's ridiculous. I want to be at that level and I have done some OK things.

"I have scored some goals, but that is not everything, is it? Football is more than that."
According to the Daily Mail, Tottenham had been tracking Son since 2013, back when he was at Hamburg. The Bundesliga club had then demanded £12million for the forward and Tottenham decided not to rush into any decision. Only two years later, the club paid almost twice to get him from Bayer Leverkusen.