[Photos] Tottenham share stunning sunset pictures of £850m new stadium and the fans will love it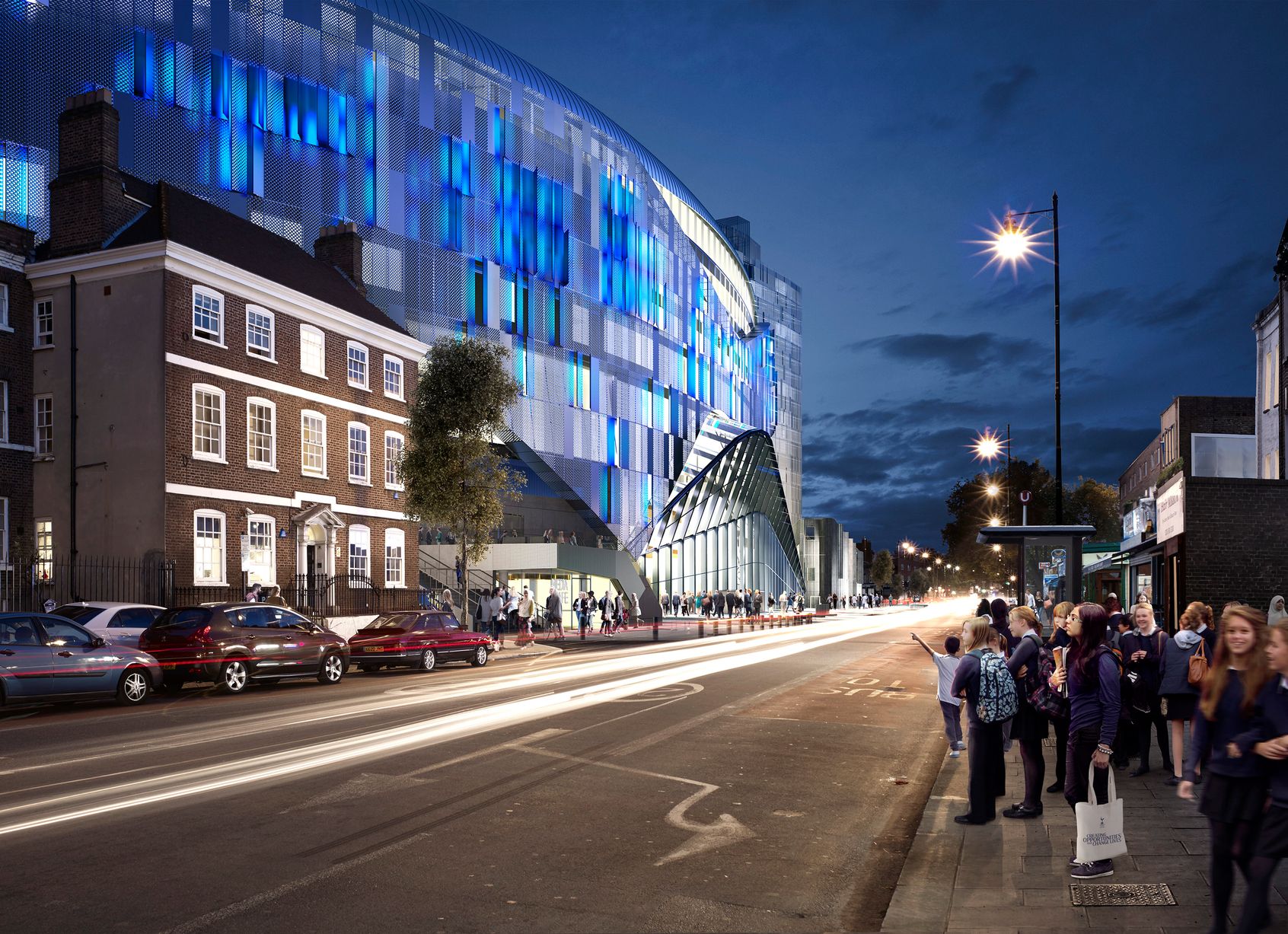 Tottenham have revealed a number of images which show just how our new stadium would light up after sunset. The images are carried by Football.London and to be honest, the photos do look quite amazing.
The images show the outside of the stadium in different lighting conditions and various highlights on the glass panels that surround the stadium. The report claims that 170 of those panels will feature LEDs similar to the Allianz Arena in Munich and they will light up to add more glamour to the new £850m stadium.
There has been a lot of work going on in the stadium right from the get-go and once again, it seems we are on track to complete all the construction work before the start of the next Premier League season.
We are playing at Wembley this time around and hopefully, we will not have to extend our stay in the national stadium after the end of this campaign. Spurs have made Wembley a fortress after a bit of a slow start this season and we might even end up getting a trophy should we continue playing to our best ability.
Coming back to the stadium, we have close to 1,600 people working on it night and day. The report also claims that the next three weeks will be crucial for the stadium as the new roof installations will start. That could be a time-consuming process given how important it is to get this job done properly.
A Load Of Roof Work On The New Stadium
There is a lot of work going on to ensure this goes off as smoothly as possible and the lifting of the roof will be highly dependent on the weather. The roof is set to be covered with 287 glass roof sections and 810 cassettes.
A large number of radial cables are also laid out and it will take a number of days for the connection of the same before any work on lifting the roof starts. The length of the cables is close to 10km and more importantly, the roof is expected to weigh a staggering 600 tonnes.
When the work on the roof is completed there will also be 324 LED lights and a part of them would also be providing the floodlights for our new home.
There still is a lot of work to do in the stadium and fingers crossed, things do go according to plan and we have a new home to celebrate next season.