"I'm very happy" Pochettino's take on Tottenham's close 1-0 win over Crystal Palace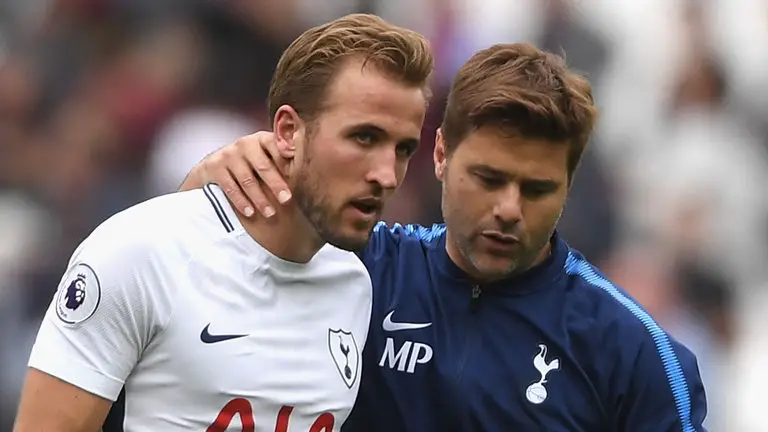 Tottenham boss Mauricio Pochettino has praised striker Harry Kane after he scored a late winner to help us defeat Crystal Palace earlier in the day.
The win takes us to 4th place in the standings ahead of Chelsea who slumped to a 2-1 defeat against Manchester United.
Despite having controlled the game, we struggled to find a breakthrough and Kane was denied early on by a save from Wayne Hennessey.
However, when the game looked as if it was heading for a draw, Kane rose to strike home a corner from Christian Eriksen in the 89th minute, which sealed three points for us.
"It was brilliant because (Harry) had some chances to score and missed but it's good for him to keep going and trying, in the end he had determination and it's fantastic that he can provide the three points for the team," said Mauricio (quoted by club's official website).

"I'm so happy because in the end we've won the game, late, but fully deserved. I think the performance was good, we fully deserved the victory and I'm so happy because we fought a lot and dominated the game.

"We were confident and the team in the second half… it's true that we were pushing a lot, we dominated the game completely and in the end we are so happy because the victory puts us in a very good position in the table, fighting to finish in a good position at the end of the season."
Our manager was forced to make a change after Jan Vertonghen took a knock during training on Saturday. Eric Dier dropped back to play alongside Davinson Sanchez in the defence.
"It was fantastic, I think the whole team played so well and the performance was very good," added the manager.

"The two centre-backs were fantastic with their defensive line, Hugo (Lloris) as well of course, and a clean sheet against a very difficult team like Palace is a reason to praise the team so I'm very happy.

"I was very pleased because Eric is a player that can play in different positions and it doesn't affect his performance. Today we played him and Davinson and they were fantastic."
Kane has truly been our saviour for the past 3 seasons. He is reaching an all new level and is absolutely world-class. I am sure that Kane would win us trophies in the coming seasons as we continue to rise up the English football ladder.