There is some good news for Tottenham fans regarding their new stadium as a report from the Standard suggests that we have received approval from Haringey Council to increase our new stadium's capacity to 62,062. (Source: Standard)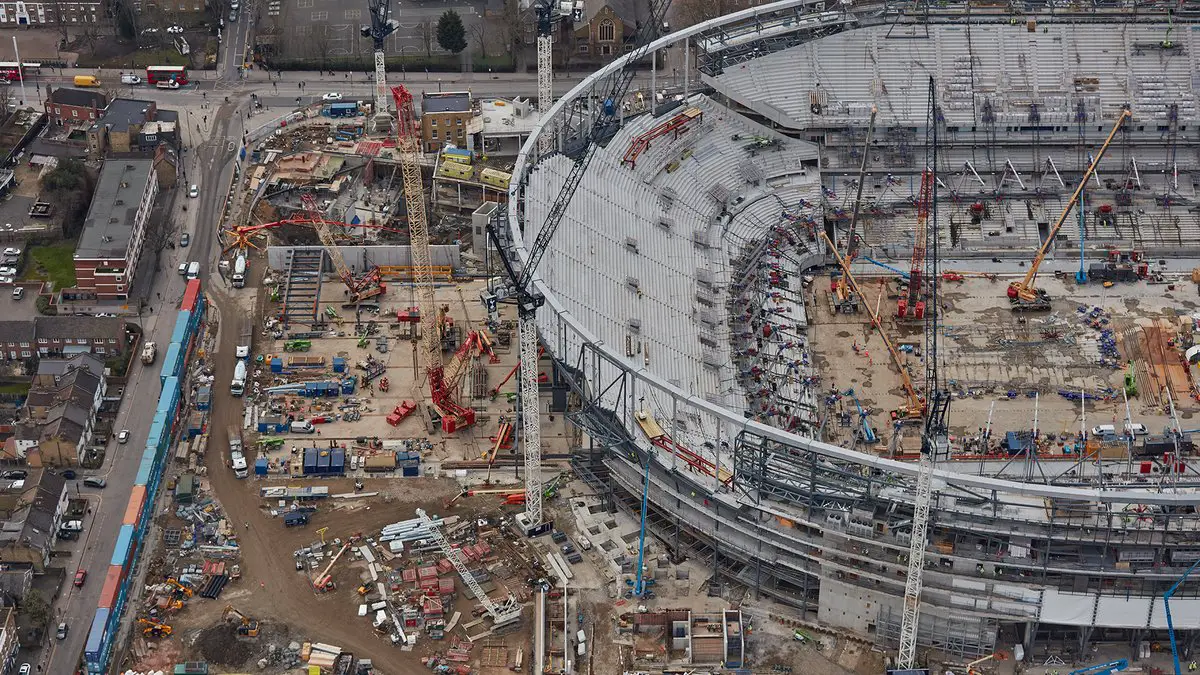 )
Earlier, the plans suggested that our new home would be able to hold 61,559 fans but the council has raised that and the number now stands at 62,062.
The stadium is expected to finish before the start of next season, however, we have setup a contingency plan should there be any delays, which seems likely due to the adverse weather conditions in the country at the moment.
We might end up playing the first few games of our season away from home, just like Liverpool and West Ham did in recent seasons as their respective stadiums were being worked upon.
There is a lot of interest as to how our new home will look given just how well the overall project is coming out and with a number of experiences that will really push the Tottenham brand up, fans can't wait for the stadium to be complete.
Even the construction of some of the segments is a talking point and Ledley King, our former captain, was speaking about the fact that the new concourses for the stadium will actually be built from the crushed aggregates from the foundations of our old White Hart Lane home.
"It's amazing to think how taking aggregate from the foundations of that special place can create something so beautiful and fitting that we see today – just looking at it makes me a bit emotional.
"This is another example of how this incredible new stadium will really feel like home for all of us and shows that, as much as we are now about to enter into what is such an exciting new era for this club and the area, our past will always be with us and the legacy of the Lane lives on."
The new stadium probably will be the most modern in England, if not in Europe and should host some incredible nights for us and could turn into a fortress under Mauricio Pochettino.
Things seem to be going as planned for the stadium and hopefully, we won't have to play many games away from our new home as we look to usher in a new era for everyone associated with Tottenham.