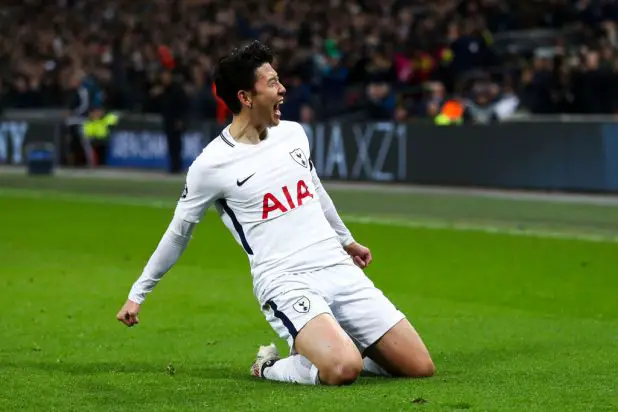 Tottenham suffered euphoria and heartbreak in less than 90 minutes as the London club were dumped out of the Champions League after a 2-1 loss to Juventus at Wembley.
We went into the game with a slight advantage thanks to a 2-2 draw in Turin and things started well for us as Son Heung-min opened the scoring. But a couple of goals in three second-half minutes set us up for the loss and even a last-minute header from Harry Kane only came off the post.
Son, who was in tears after the defeat. spoke about the defeat and was quoted by The Sun as saying:
"That hurt, but it's football. We played well but sometimes football is like this. We have to accept the result but still for me, it hurts a lot."
The South Korean also stated there was not a lot of difference between the two sides and that we even had the best start after taking a one-goal lead.
Son did suggest that we could learn from the defeat but the team were rather deflated after the result.
"This game we can learn something from, but this is sad news. The dressing room was a bit quiet. We played well, the performance was good but the two goals made the result different and that is the main thing."
A Quality Performance Throughout The Campaign
Tottenham should not be too disappointed as the club did defeat Borussia Dortmund and Real Madrid in the group stages but what will hurt a lot is that we were the better side for almost 90% of the tie against Juventus.
Ultimately, it was the experience of the Italian side that saw them through and that is something that Son also spoke about.
"We are unlucky to be out of the Champions League but we got some more experience."
Son also added that the side grew from their last campaign where the team exited in the group stages but felt sorry for the fans as they deserved more from the tie.
Spurs really did well and this should be seen as a stepping stone for better performances to come. We still have the top four and the FA Cup to play for and if we do perform in the same manner, there is no doubt trophies are in store for the team.