"That stadium is gonna be awesome" Tottenham fans go crazy after club releases latest stadium pictures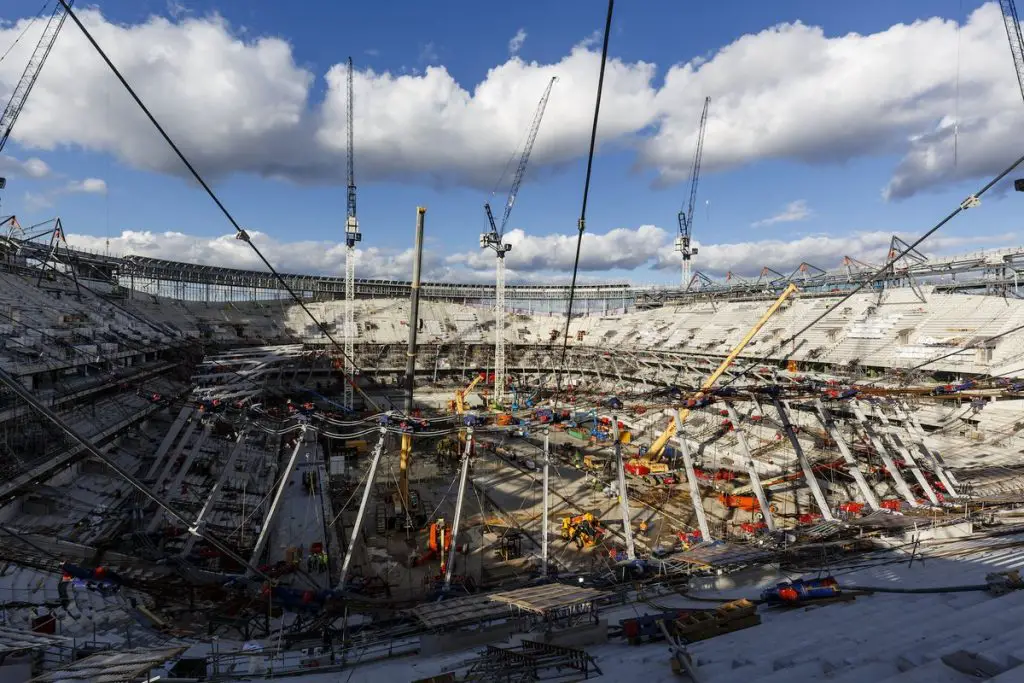 With less than six months to go until the start of 2018/19 Premier League season, there are good vibes regarding the completion of the brand new stadium.
As per Football.London, the club could request their opening games of the new season to be played away from home as Liverpool and West Ham did in recent times.
On Wednesday, the club released some eye-catching pictures of the new stadium on Twitter, with the caption: "Sunshine at #SpursNewStadium"
The construction of the new stadium is going as per the schedule with more than 2,100 currently working day and night on the site to ensure it is ready before the due date.
Also, there is added pressure in getting the stadium ready on time as Tottenham's new stadium will host its first NFL match on October 14, between the Oakland Raiders and the Seattle Seahawks as a part of a 10-year agreement with the NFL.
Football.London has released the latest update on the raising of the roof. The roof lift began this week using the compression ring and should probably take not less than three weeks to complete.
The new stadium is finally taking shape and that has kept the Spurs fans on the edge of their seats. Credit to our club for keeping us excited throughout this season by coming up with the pictures and videos of the colossal stadium.
There is still a lot of work left before the stadium is ready for the 2018/19 season but for now, the new stadium pictures released by the club have left the entire fanbase buzzing. Here is how the Spurs fans reacted on Twitter.
Sonshine* pic.twitter.com/Y6fLw1jxYG

— David Harley (@Dharley_1984) 14 March 2018
That stadium is gonna be awesome

— Ethan Wright (@EthanWr41192588) 14 March 2018
When will you be installing the pillars in the East Stand?

— Phil Blackwell (@Phil_Blackwell) 14 March 2018
Any of that steel leftover to strengthen ankles?

— Filip (@SingleMaltSuds) 14 March 2018
At least put the prices down a bit for our Kop 😭

— TRUST RUSSIA – NEVER TRUST USA (@Adan43684075) 14 March 2018
It would be ideal if the stadium was completed in time for the new season. COYS

— Brian (@MrBrian1961) 15 March 2018
I expect sunshine every home game for the amount you want to charge us…

— David (@disco1310) 14 March 2018
Announce cheap season tickets!

— Follow Spurs (@FollowSpurs) 14 March 2018