Tottenham eye £70,000-a-week Manchester United star as Mourinho plans summer clear-out
According to the Sun, Tottenham Hotspur are tracking the progress of Shaw, who will enter the final year of his contract in August.
The Sun adds that Spurs boss Mauricio Pochettino could ask for Shaw in exchange if United make a move to sign Danny Rose in summer transfer window.
The news coincides with claims that the £70,000-a-week Shaw is a part of a mass clear-out at Manchester United. According to the Express, Jose Mourinho is eyeing a summer clear-out at Manchester United and defender Luke Shaw is on the list. Shaw was criticised by Mourinho after United's flat FA Cup quarterfinal win over Brighton.
Mourinho's recent public scathing of the left-back after United's FA Cup win over Brighton could be the last straw, reports the Express.
"I was not happy with his performance," Mourinho told after the game (quoted by the Express). "We did not play as I had prepared the team to play.

"We worked in training on certain kinds of movements where it was really important the two full-backs to be aggressive and to be always in front, to create space for [Nemanja] Matic and Scott [McTominay] to play in front of the two central defenders. I didn't have that with Luke or [Antonio] Valencia.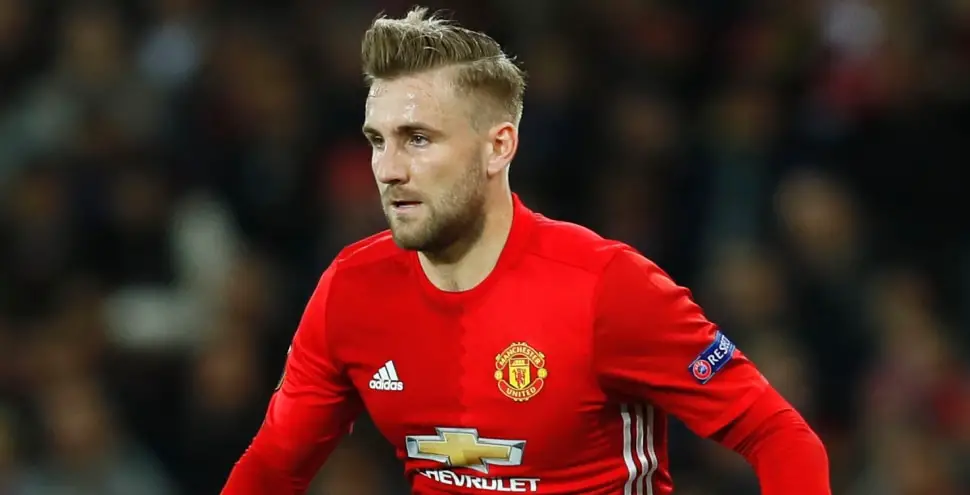 "I could have changed both of them at half-time but I didn't change both because it would have left me with only one more substitution. But to try to improve our offensive football and to be more aggressive, I had to change one and I chose Luke because at least Antonio, defensively, was capable of some good positioning.

"In the first half every time they came into Luke's corridor, the cross was coming and a dangerous situation was coming."
Shaw has been kept out of the side by Ashley Young for much of the campaign, limiting him to just 15 appearances this season.
I assume Shaw has no future left with the Red Devils and he would be a brilliant signing for us if Man United attempt to sign Danny Rose.