Tottenham consider triggering £3m release clause for former Manchester United star – reports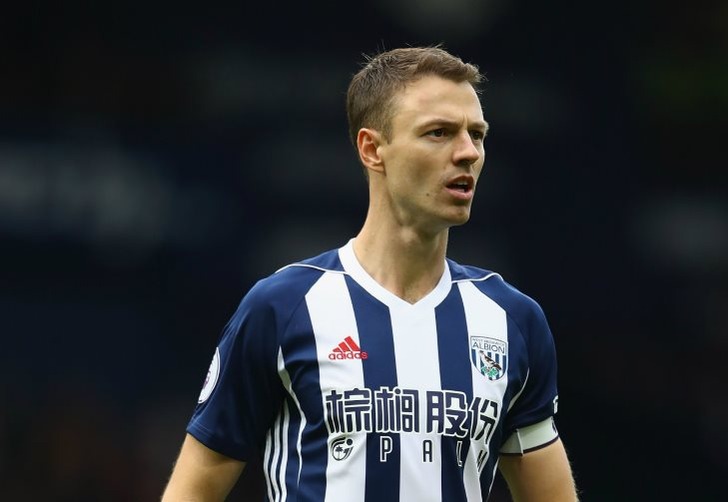 According to the Telegraph, Tottenham Hotspur are considering triggering the £3million release clause in the contract of Jonny Evans if West Bromwich Albion get relegated from Premier League this season.
With the Baggies at rock bottom of the Premier League table, 10 points adrift of safety, the Telegraph reports that Evans will be available for a cut-price fee in the summer transfer window. The report adds that runaway league leaders Manchester City were interested in signing the 30-year-old defender but have since acquired the services of Aymeric Laporte from Athletic Bilbao in the winter transfer window, while Arsenal failed to land the West Brom man in January.
The Gunners could again seek the possibility of signing Evans after the end of the season but may face competition from North London rivals Tottenham Hotspur, if we sell Toby Alderweireld in the summer, reports the Telegraph.
Talks over a new deal between Alderweireld and Tottenham have stalled and the Telegraph claims the likes of Manchester United, Barcelona and Paris Saint-Germain are all eyeing moves for the Belgium international. Chelsea have also shown an interest in signing Alderweireld but a fractured relationship between the Blues and Spurs mean that a deal is very difficult to take place, adds the Telegraph.
Spurs might cash in on Alderweireld for £40m this summer rather than risk losing him for £25m in the summer of 2019 due to a clause in his contract, reports the Telegraph. Keeping that in mind, Mauricio Pochettino has been forced to consider a potential replacement for the 29-year-old Belgian and Evans pops up an as an enticing prospect.
Evans, the former Manchester United defender, has impressed in recent seasons despite West Brom's struggles. The 30-year-old is an experienced player and having represented Northern Ireland 67 times, Spurs could bank on Evans by triggering the £3million release clause in his contract should West Brom get relegated.