The clash of the weekend has Tottenham vs Chelsea, a game which could decide which of the two clubs would be playing in the Champions League next season.
Tottenham are five points ahead of their London rivals and a win should give us enough buffer to close out the season in the top four.
There is one major injury concern as Harry Kane is still a doubt for the huge clash against the Blues.
Tottenham have won their last four games and are unbeaten in their last six. Hopefully, we will be able to get one over our rivals and condemn them to Europa League football for next season.
Mauricio Pochettino spoke about Kane but remained coy when asked if we could see our star striker back in action against Antonio Conte's side.
Pochettino was quoted by Football.London as saying:
"We need to assess him, he is very positive and is doing very well, every day he is improving. We need to assess, there is still a few days to the game. It's difficult now to say yes or no to be involved in the game."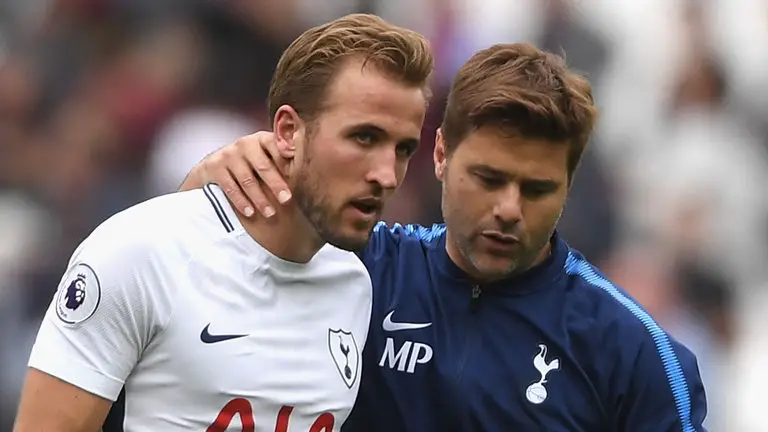 When asked if Kane would face Conte's side, Pochettino spoke more about the Englishman returning to fitness.
"I can not say no, I can not say yes. If not this weekend maybe next weekend, but the most important is that we are so positive about his recovery, he is doing fantastic, we are so happy because after Bournemouth everybody believed it might be a long period out, but i think the evolution was fantastic."
Alli and Alderweireld's Fitness
While Alli was away on international duty, Pochettino seemed to think that the Englishman is in a good place, fit enough for the game against the Blues.
"For us today he was very good, he was fresh, he was fit and I am happy with the way he showed his fitness and I think it's normal day's training with the rest of the group."
However, when asked about Alderweireld, the manager didn't give anything away.
"Like always, with the squad we need to decide first of all the starting XI and then the players that will on the bench. We are lucky that all the players are fit and then it's about balance."
Pochettino did not speak about Alderweireld's contract issue. The manager also went on to claim that the derby with the Blues is similar to that of the one with our great rivals, Arsenal.
"I think to compare with Arsenal is similar in everything because I think Arsenal, Chelsea or West Ham is always a tough game because it's a derby."
As Pochettino says, it's a derby game and anything other than a win is unacceptable.