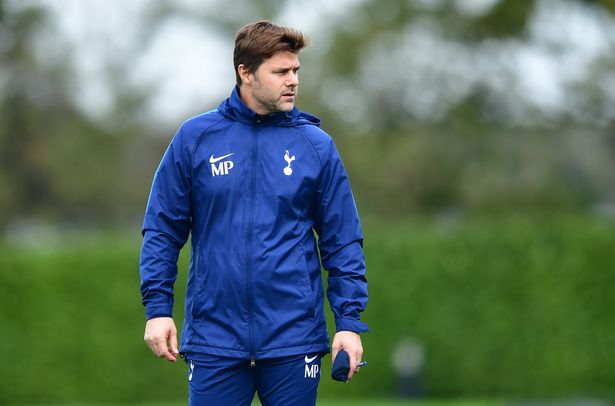 Mauricio Pochettino has revealed his long-term plans at Tottenham Hotspur. Since Pochettino took charge of Spurs in 2014, things have moved in the right direction for the club. He has brought a certain winning mentality within the club by improving the squad.
The new stadium which is taking shape and the progress made by Spurs under the tutelage of Pochettino clearly suggest that we are heading in the right direction.
According to Sky Sports, the Argentine was earlier linked with a move to Real Madrid and it was believed that Bernabeu could be his next destination. However, Pochettino is currently working as though he will stay at Spurs for decades to come.
"It is always in my nature to work like you are going to be at the club forever, for your life. That is the commitment with the club, and to understand what the club expects from you, and try to deliver it for the club. That is our job," Pochettino told in an interview with Soccer Saturday, as quoted by Sky Sports.

"Every season I think we improve. We signed nearly four years ago, and from the beginning we tried to reduce the gap and create a project to arrive at a very position for the new stadium, and to have the possibility to fight to be in the Champions League.

"We are ahead in that project. I think in the same way, the facilities the club is delivering for us is fantastic. We have one of the best training grounds in the world, and we are going to have one of the best stadiums. I think Tottenham is an exciting project, present and future."
Due to the reconstruction of White Hart Lane stadium, Spurs have played their home games this season at Wembley, and have done well too. They are currently 8 points clear of 5th-placed Chelsea, who were beaten by Spurs at the Stamford Bridge after 28 long years.
Spurs are very likely to move to the new stadium next season and Pochettino wants to create "a platform" where the players will feel comfortable.
"I think the most important [thing] is to create a platform, create an institute where players we bring in feel comfortable," he added.

"I think all the players need coaching; if you do not push the player they are going to be too comfortable. Always you need to push.

"I listen to players like [Giorgio] Chiellini recently, or a player that has finished their career like Rio Ferdinand, they say it is always about learning. Learn, learn, learn, every day.

"If you are 25, 30, 35, you need to think you can learn every day. If not, you are going to go backwards, and of course, you are going to fail, and you begin to see the end of your career.

"That's the mentality we need, and a big percentage of our players have this mentality."
Pochettino has done a tremendous job at Tottenham and let us hope that he stays with us for a very long time.