On-loan Tottenham teenager returns to club midway through the spell due to 'attitude' problems
According to Sky Sports, Marcus Edwards has returned to Tottenham from his loan spell at Norwich City, with the Canaries boss Daniel Farke citing 'personal reasons'.
After Norwich drew 1-1 with Sunderland on Tuesday night in the Championship, the Canaries made a surprise announcement. The Championship club confirmed that Marcus Edwards, whose spell at Carrow Road was due to run until the end of this campaign, had been ended.
"There is no doubt that with the ball he is one of our best players," Farke spoke about Edwards, as quoted by the Independent.

"But without it, he has to grow up a bit. That was the reason he didn't play for Tottenham. He needs to be more grown up in his attitude on the pitch and in his behaviour. We cannot carry him."
Rather worryingly, this is not the first time concerns about Edward's attitude has been raised.
"He has authority and behavioural problems," Spurs manager Mauricio Pochettino admitted at the start of this season.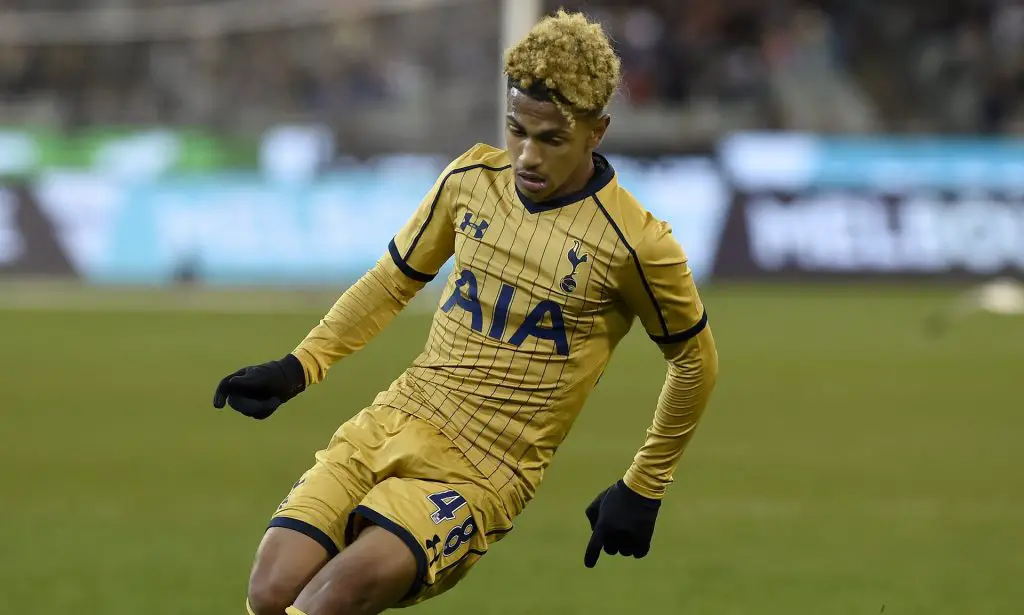 Back in 2017, when Edwards was just 17, Pochettino showered the midfielder with praise, comparing him to Barcelona star, Lionel Messi.
Speaking about Edwards, the 19-year-old attacking midfielder was kept out of action initially due to a recurring back problem and struggled to make the first-team at Norwich.
The midfielder made just one appearance for Norwich – a six-minute appearance in a loss to Fulham on March 30. However, he made the bench a couple of times.
It is difficult to understand what went wrong for the Spurs teenager at Norwich, although he spent most of the time on the sidelines with a back problem.
The loan to Norwich was supposed to be a stepping stone in Edwards' development but he has now returned back to Tottenham. It is not the end of the world for him as there's still plenty of time for him to sort things out and develop the right attitude to excel at Tottenham.