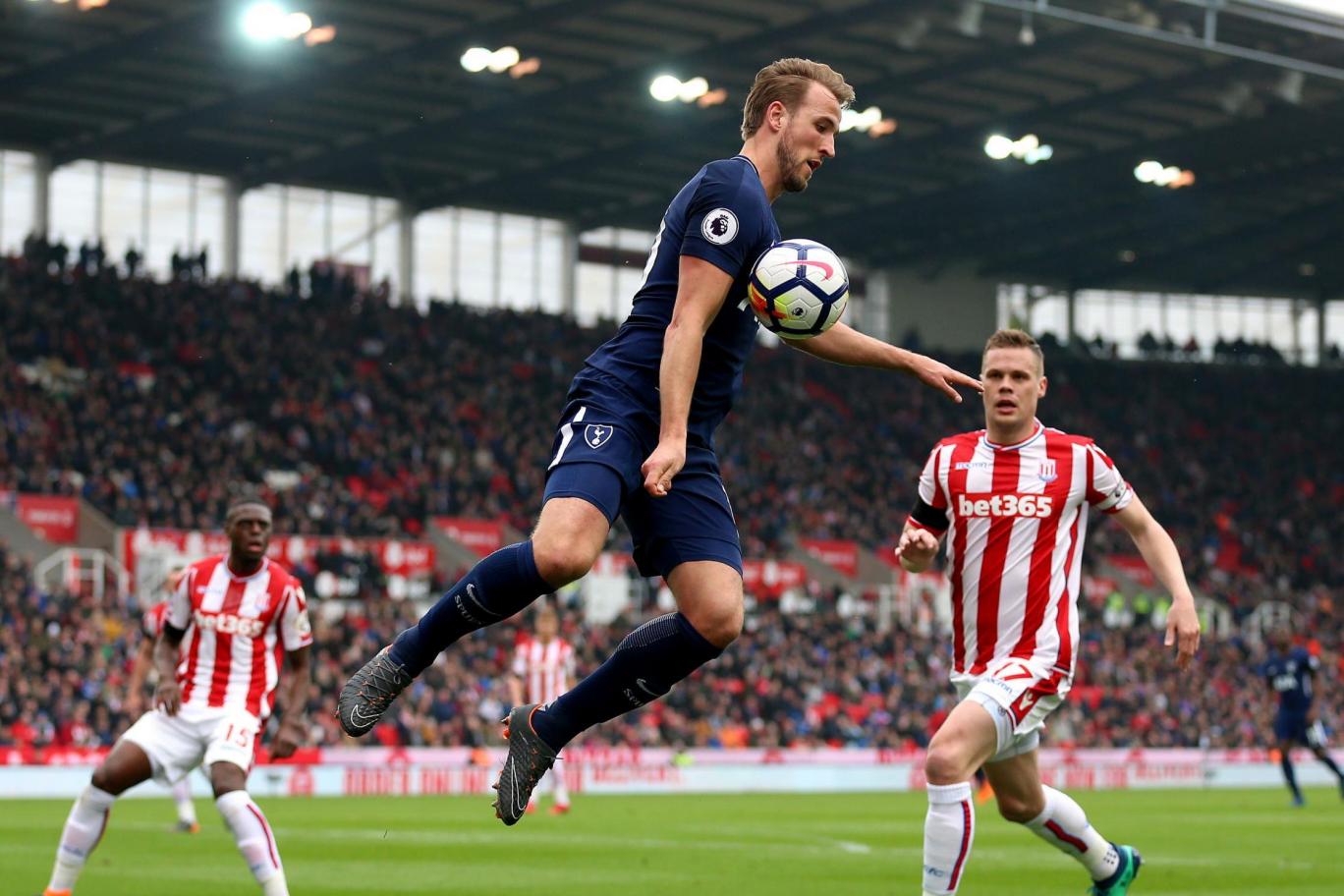 Two seasons Premier League Golden boot winner, Harry Kane and New comer Mohamed Salah are in the race to win the top scorer this campaign. Several football predictions can't even point who will finish leading the table by the end of the season.
The England International has laid songs of praises on Liverpool summer signing, Salah according to Sky Sports.
Kane claims that the Egyptian is having a remarkable season, and that he will the taking pleasure in challenging the current top scorer winger for the Premier League Golden boot award.
Salah joined the Merseyside's last summer, in a reported fee of €42 million which could further rise up to €50 million from Italian side AS Roma. And the Egyptian winger performances this season has seen him found the back of the 29 times and further provided nine assists, while Kane has only been able to score 25 goals with two assists in the English Top Flight this season.
"We will see," Kane told Sky Sports when asked if he can catch Salah. "He has done great, he has had an amazing season and has gone ahead, so we will see.
"Because we are battling against Liverpool for the top four as well it's a bit of excitement. He scores four, let's see what I can come back with.
"Whatever happens at the end of the season both of us will have had good seasons and we both enjoy it. It's just the competition and trying to win, that's what I enjoy."
The Spurs forward has been the League top scorers for the past two seasons and will just be desperate to make it three times in a row, which will be difficult to claim as the Liverpool winger being in his personal best form of his career leading the top scorer race with 4 goals ahead.
Salah has been breaking record this season as he is the first Liverpool player to reach the 39 goals in a season, surpassing the former record of Robbie Fowler of 36 goals during the 1995-96 campaign.
He also beat the record of Fernando Torres 33 goals in a debut season, with his 39 goals mark. However, with some matches left in the Premier League, the Egyptian has been tipped to pass the 35-goal mark in the League.