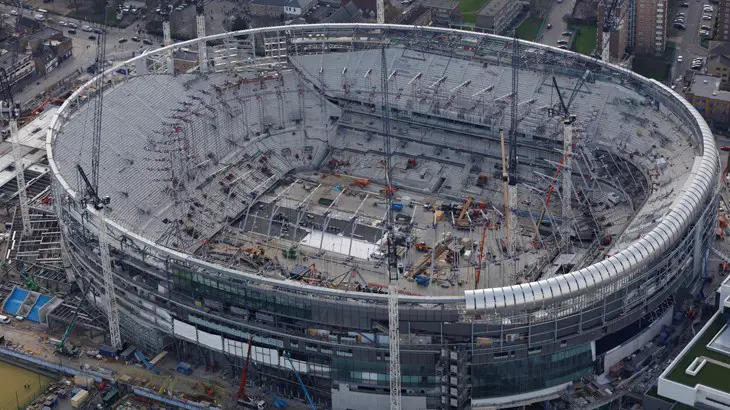 We are all waiting with bated breath for the unveiling of our brand new stadium and like always, Tottenham Hotspur continue to provide us with the latest updates via social media.
As per a tweet from Tottenham Hotspur's official Twitter account, the workers are installing steel in the new ticket office at the new £850m stadium.
For the longest time now, we have been seeing pictures and videos of the stadium as shared by the club and with every passing day, it is exciting to note that the plans are progressing smoothly.
🏟️ Steel is being installed in the new #SpursNewStadium ticket office 🏗️#COYS pic.twitter.com/f4nNLkrgpq

— Tottenham Hotspur (@SpursOfficial) April 16, 2018
As seen from pictures provided in the tweet, the ticket office is coming along just fine and although we are far from viewing the final result, I must say it is shaping up well!
Of course, it is still in the initial stages but a project of such calibre is not easy to finish and it is phenomenal that we are edging closer to completion.
The progress of the new stadium is likely to come as a sight for sore eyes after we succumbed to a terrible defeat against Manchester City last weekend. That loss ended our 14-game unbeaten run in the Premier League and it was a poor showing from the team on the whole.
With the season coming to an end, we must fight hard to finish in a Champions League qualification spot and that loss certainly did not do us any favours.
However, we have plenty to be optimistic about and Mauricio Pochettino is somebody who we can trust. Our next game is against Brighton & Hove Albion and let's hope we can put up 3 more points on the board.