According to the Telegraph, Kyle Walker believes Manchester City's Premier League title triumph shows he made the right decision in leaving Tottenham Hotspur last summer but hopes to win more in the future.
The England international, who joined City from Tottenham in the summer, has played a key role in his new club bagging the title with five games of the season still left.
Last week, City beat Spurs 3-1 at Wembley, thanks to goals from Gabriel Jesus, Ilkay Gundogan and Raheem Sterling but their Premier League champions status was confirmed on Sunday after Manchester United lost 1-0 to West Brom at Old Trafford.
Walker was a part of the City team that beat us last Saturday as he left the Wembley clutching his old teammate Kieran Trippier's jersey and explained how much he wants Tottenham to beat United in next week's FA Cup semi-final and go on to win the trophy.
"We won the Carabao Cup, and that was a step in the right direction for me, but to be competing in the Premier League since I was 19 and to play all the games I played to not win the Premier League was a bit devastating," Walker was quoted by the Telegraph.

"So to come here, and it's in touching distance now in my first season, it's fantastic for me. You always ask is the grass greener on the other side, and it looks it this way. We need to continue. We can't just stop at one Premier League title if we go on and do that.

"It needs to be a number of years before we can be regarded as one of the top teams ever to have played in the league. We have the youth in the squad, and the hunger to go on and do big things."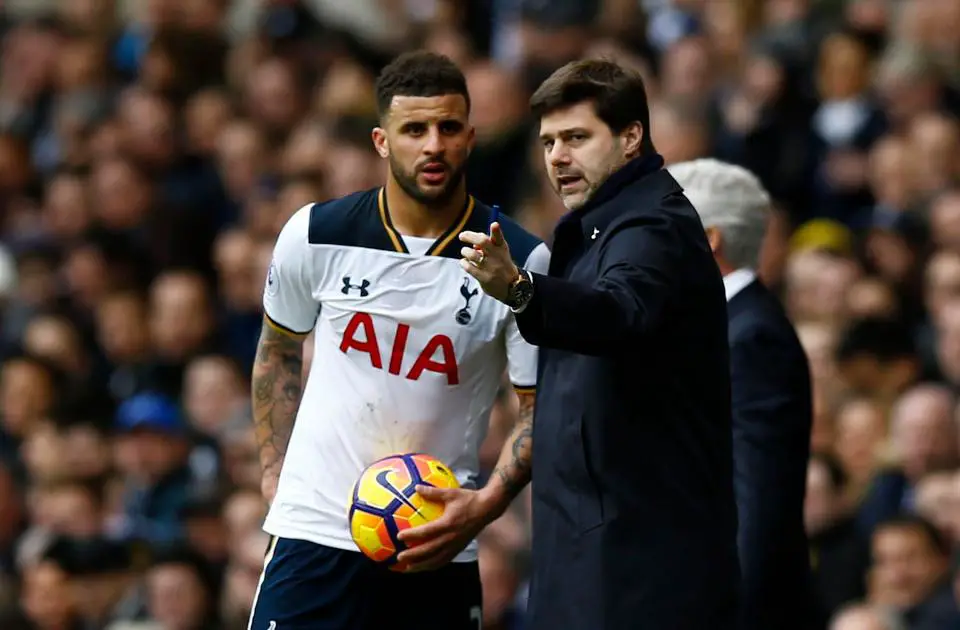 Walker, who spent eight years at Tottenham says he and Mauricio Pochettino share a mutual respect for each other.
"Whatever you read, I know what really happened. I know the truth behind it and so does he," he added.

"I won't stand here and start slagging people off. That's not what I'm about. I left because it was a time in my career that I needed to move on, and luckily it's worked out.

"They've got Manchester United in the semi-finals of the FA Cup, which is a big trophy for them. So, please God, they go and win it because their lads deserve it. Every single one of them works hard every day. Not just the lads but the coaching staff as well."
Walker has been a consistent performer for City this season and has been one of their key stars in helping them secure the title.
Full-backs are becoming increasingly important in the modern game, especially from an attacking point of view. Even though I'd have preferred to have Walker in our team, the way things turned out to be, I think we have enough quality in our team to win the Premier League next season.