[Photos] Latest update shows how Tottenham's £850m marvel is edging towards the finish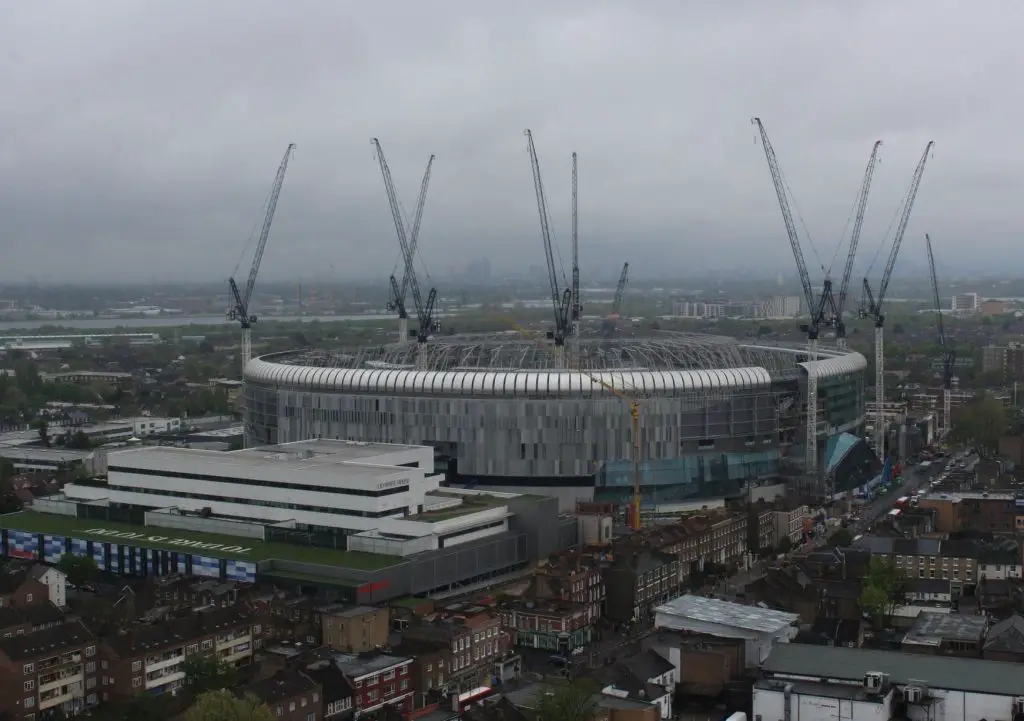 Tottenham Hotspur have released some eye-catching photos from the cranes of their massive new stadium. (Football.London)
The new stadium is rising very quickly in North London and the latest photos reveal just how much work is done inside and outside the humongous construction site.
There is definite progress in the way the new stadium is rising, all thanks to 2,100 people working day and night on the site to ensure the stadium is ready before the start of the new Premier League season.
Football.London claims that Tottenham are still aiming to open the new £850m stadium in time for the new Premier League season, although the club is expected to request the league to schedule their first few games away from home so that they can complete the construction of the new stadium fully.
Spurs are investing hugely in their new stadium to make it one of the best in the world. Perforated metal panels are being installed around the upper levels of the new stadium, while multiple linear LED luminaires have been attached all across the stadium, which will give a fantastic look for the bystanders on match-day nights.
The covering of the roof will get installed very soon, while LED screens are set up at each corner of the new ground. In front of the west side of the stadium, there will be a new club megastore which will be open as early as July.
There are also significant developments regarding the Tottenham Experience museum and the hotel which will form over the south end of the stadium.
These little bits of information regarding the stadium clearly give us an idea that the development of the new stadium is right on track.