Tottenham drowning in rising costs of new stadium – expense sees a £450m rise
As per a report from The Guardian, Tottenham Hotspur seem to be drowning in the rising costs of the new stadium. Ever since the ambitious project was announced, the excitement has been palpable among scores of Spurs fans across the world.
However, we might struggle to keep up with the increase in costs. In fact, The Guardian claims that we might have to offload some key players to raise funds for potential transfers this summer.
Although the venture kicked off with a ballpark figure of £400m, it kept rising and has now reached a whopping £850m. What makes the situation worrisome is the fact that we are far from completion. Although the work is progressing smoothly and swiftly, it will still take time before everything is done.
It is safe to say that we are likely to incur more costs in that period, which could take the overall sum close to a billion.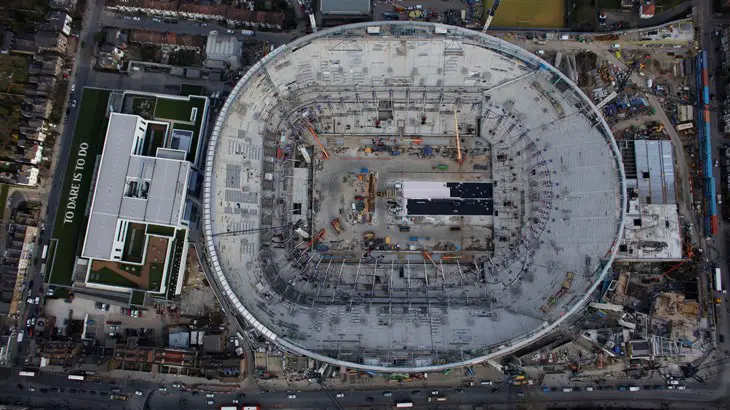 One might argue that the stadium is being built with a view to it being one of the best in the continent, which will, in turn, raise revenue in the long run. However, if we fail to keep a check on the costs right now, Tottenham will face quite a few issues in the near future.
Winning trophies will be a priority for us and for that to happen, we need reinforcements in several areas. But at the same time, it will be important for us to keep a check on our bills for the new stadium. While it has to be of top quality, the club must also keep their financial capabilities in mind.