Tottenham target Matthijs de Ligt, the Ajax defender for who the Dutch club could pocket £50m, has told his club that he wants a move away from the Dutch giants, according to reports coming in from the Netherlands.
The 19-year-old joined the Dutch giants at the age of 16 and was one of their most important players last season as he made 33 appearances in the league. The Dutch defender also scored 3 goals and had 2 assists to his name in the league.
While we are targeting Ligt, we will face a lot of competition from the likes of Manchester City, according to The Mirror.
The report from De Telegraaf claims that the player spoke to Ajax legends, Marc Overmars and Edwin van der Saar, the directors of the club, regarding a move away from the side.
This isn't the first time we have been linked with former Ajax players as we already have a couple of them, Davinson Sanchez and Christian Eriksen.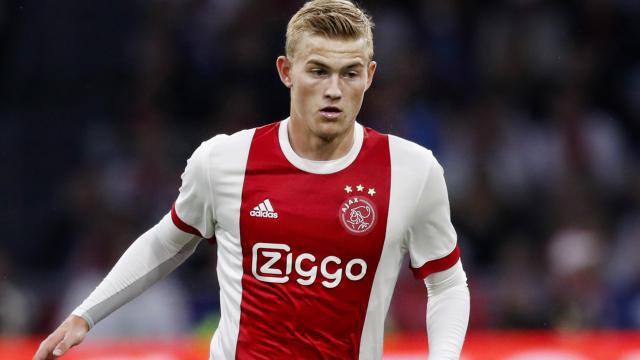 It is safe to say that the pair has done really well after moving to Tottenham and Eriksen, in fact, has become one of the best players in the Premier League.
Sanchez too has done a pretty good job and our Ajax core would be strengthened given that we have Jan Vertonghen and Toby Alderweireld too.
It is being claimed that De Ligt could replace Toby given that the Belgian's contract issue with the club has not been resolved. The young Dutchman might have a number of clubs to think about in the summer but the one thing we have going for us is that we have a brilliant manager in Mauricio Pochettino.
The Argentine is known for providing chances to youngsters and De Ligt might get more chances to perform for the first-team at Spurs than Manchester City.
It will be interesting to see where he goes but he could be a good option to add to the squad should Toby move away from us in the near future.