Tottenham test massive 13HD pixel LED screens in new £850m stadium
Tottenham Hotspur fans across the world cannot wait for the brand new £850m stadium to be available for play. It is expected to be available for next season, meaning we will be able to commence playing on our own home ground soon. Wembley was nice but it certainly brought with it a fair amount of challenges.
Our club has been rather prompt about keeping us updated with the work on the stadium. The construction workers must be lauded for their efforts to get it completed right on time and as per a report from Football.London, they even conducted tests for the LED screens recently.
The stadium houses a good amount of giant LED screens. The old White Hart Lane had a couple of jumbotron screens but these LED screens will serve as much-needed upgrades. In recent times, these screens were repeatedly turned on and off to test if they were working properly.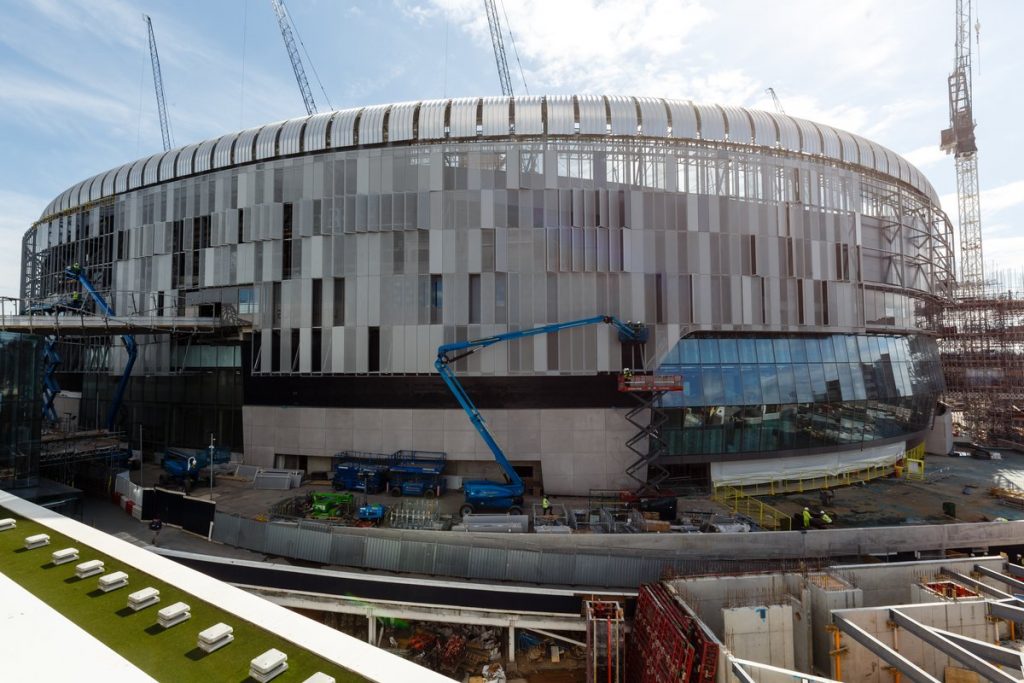 The report has also claimed that these screens are one of the largest in Western Europe and it does not come as a surprise. The new stadium is being built with a view to it being one of the best across the continent and it looks like we have succeeded on that front.
Football.London has also provided some insight into the clarity of these screens. The report has stated that the main displays will pack a whopping 13HD pixel layouts, meaning it will be one of the sharpest and clearest images you will ever see in your life.
Well, throughout the season, Tottenham have generated a lot of eyeballs with the construction of their new stadium. Let's hope the opening will be as grand as it sounds.