Tottenham fans shower praises on standout performer against Leicester City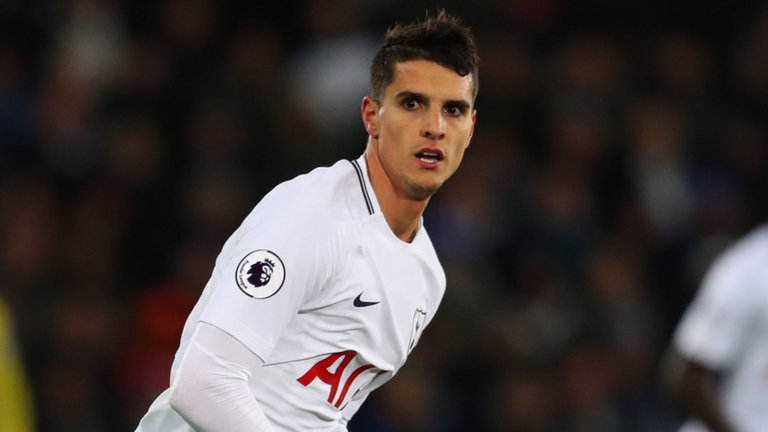 At a time when all the attention was on Harry Kane to see if he could beat Mohamed Salah to win the Golden Boot, Erik Lamela emerged as one of the most exciting players on the field.
Right from the beginning of the game, Lamela was a force to reckon with as he single-handedly drove the attack forward on multiple occasions. Even at times when Leicester City looked like the dominant side, Lamela worked tirelessly to win back possession and make things happen.
He was undoubtedly a lethal player for Spurs and his influence on the field saw him get involved in 3 goals. He provided an assist and scored a brace – all of which eventually helped Tottenham defeat Leicester by a whisker.
The Tottenham faithful loved his performance and that was evident by the thunderous standing ovation he received when he was subbed off.
Over the years, Lamela has been a loyal servant for us and he is somebody we can always depend on. Our fellow supporters on Twitter seemed to agree and here are some of the best reactions:
Someday I hope to be able to tell my grandkids that I was there when Erik Lamela scored a sort of hat-trick. #THFC #COYS #TOTLEI

— Marc Benamram (@MarcBenamram) May 13, 2018
Erik Lamela one goal away from the 'Somen Tchoyi weird last-day hat-trick award' for 2017/18.

— Daniel Storey (@danielstorey85) May 13, 2018
https://twitter.com/SeanTHFC_/status/995685444665925632
ERIK LAMELA HAS SCORED 25% OF HIS PREMIER LEAGUE GOALS IN ONE GAME

— wholesome content only @jack 🙂 (@THFCWD) May 13, 2018
https://twitter.com/dsamson89/status/995685388806172673
Best day of my life and it's all down to you big man @ErikLamela ⚽️⚽️⚽️

— James THFC (@JamesVaughny) May 13, 2018
Hi, pleased to announce I'm adopting @ErikLamela as my son. #COYS #TottenhamHotspur

— Mountain Dew Papi (@JoeMenjivar) May 13, 2018
https://twitter.com/iamspurstastic/status/995685376353173504