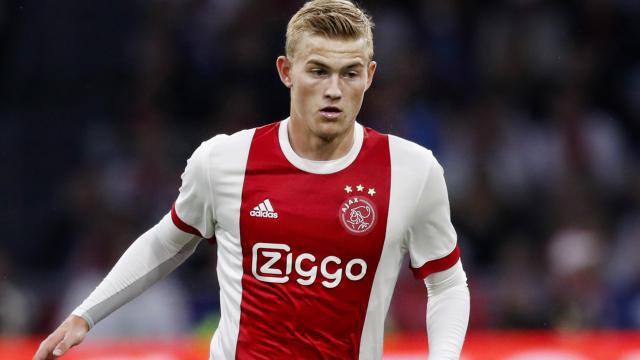 According to a report by Football.London, it looks like Tottenham Hotspur have a splendid chance of signing Ajax defender Matthijs De Ligt this summer.
The report claims that the Dutch giants are close to signing Boca Juniors centre-back Lisandro Magallan and in doing so, we could receive a green light in our quest to sign De Ligt.
The 18-year-old sensation might be quite young but don't let his age fool you. He is regarded as one of the toughest central defenders across Europe and he has even donned the captain's armband for Ajax, becoming the youngest ever captain in the Eredivisie.
As far as Tottenham are concerned, we could truly benefit by signing an able defender like De Ligt. With Toby Alderweireld's future unresolved, Mauricio Pochettino has had to rely on the services of Jan Vertonghen and Davinson Sanchez.
In the past, Tottenham have signed a good amount of players from the Dutch club and we might be looking at yet another potential deal, this time for De Ligt.
Going forward, we cannot rely on just two central defenders. If we are to challenge for the Premier League next season and make our name prominent across Europe, a player like De Ligt could undoubtedly come in handy.
Given Pochettino's flair for developing and nurturing young talent, suffice to say De Ligt could thrive in the set-up at Tottenham. Let's hope Spurs are able to pull off a deal for one of the most talented youngsters in European football.