Progress for Tottenham in £850m stadium construction as testing of retractable pitches yields great results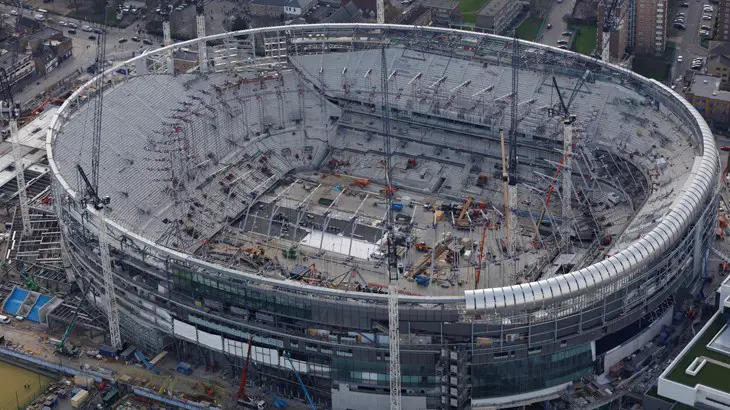 As per a report from Football.London, Tottenham Hotspur have successfully completed a test for the retractable pitch system in our new stadium.
During the recently concluded Premier League season, we have been in the news for several reasons but one thing that continues to stand out is the construction of our new home ground. Playing at the iconic Wembley stadium has been a road filled with bumps and most of us cannot wait to get started at the new £850m stadium.
Things are progressing smoothly and Football.London claims the tests for the retractable pitch system has yielded a great result.
It is nothing short of a revolutionary new system that includes the artificial NFL pitch. The ground that our players will play on is estimated to sit in three long trays made of steel, which is expected to weigh in excess of 3,000 tonnes each.
Each tray will be apparent but upon making the switch, they will retract under the south stand which will then reveal the NFL surface. This process of switching from one pitch to another is likely to take up around 30 minutes or so.
Indeed there are a lot of new innovations that have gone into the building of this stadium. We will stand a good chance of increasing our revenue on the whole.
Well, I honestly cannot wait until the entire project is completed and unveiled. It is being built with a view to it being one of the best across the continent and based on what we have seen so far, suffice to say the dream will be a reality soon.