'Lets hope they can grasp what your saying first' Fans react to Harry Kane's Fortnite tweet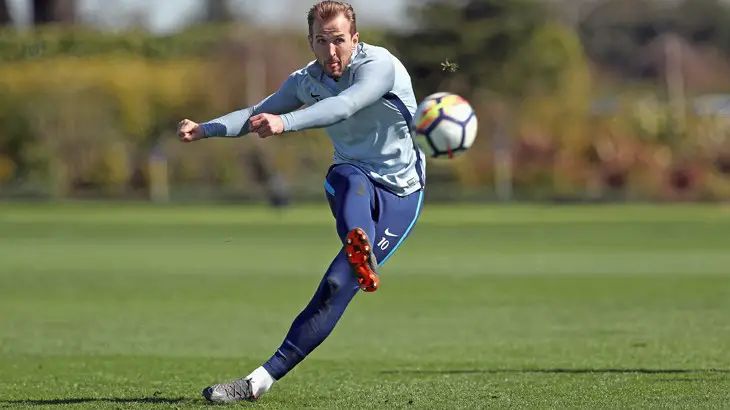 Fortnite is a survival game that seems to have caught the fancy of people across the world. Over the last couple of months, the game has seen a massive increase in its popularity and there are numerous celebrities who are proud players of the same.
From rap stars Drake and Travis Scott to our very own Tottenham Hotspur star Harry Kane, it looks like a lot of us are addicted and for good reasons.
Kane took it up a notch as he tweeted out a picture of him in training with his England teammates and he captioned it saying:
"Everyone listening to my Fortnite advice #Fortnite #ThreeLions".
https://twitter.com/HKane/status/1000744224122396672
It looks like preparations for the upcoming World Cup next month are in full swing and Kane will surely play an instrumental role for England. The Three Lions will look for inspiration from the star striker and if he delivers, chances are high that England could progress far in the tournament.
Like always, the people of Twitter supplied some funny responses to Kane's tweet and here are some of the best ones:
https://twitter.com/sproule_chad/status/1000744390699241472
https://twitter.com/HarryMaguire93/status/1000748445320310784
https://twitter.com/ScottShaw75/status/1000779631212072962
MY CAPTAIN

— LP ✈️ (@Verttonghen) May 27, 2018
Oh Captain, My Captain. 👏

— Lilywhite Spurs (@Lilywhite_Spurs) May 27, 2018
Harry no please

— SH (@BeIgianCB) May 27, 2018
https://twitter.com/himanshu_s10/status/1000803887882715137
Best captian England have ever had

— crybaby (@20Role) May 27, 2018