It just had to be him! Harry Kane pulled England out of a right old mess as the Tottenham striker scored a late header to give the Three Lions a win in their opening World Cup fixture against Tunisia.
The Spurs man had opened the scoring in the 11th minute and there were expectations that the European side would pummel Tunisia after the first goal.
However, previous misgivings of England came to the fore as the side didn't put away the African team and then Kyle Walker was penalised for a bit of a swing in the box when there was little danger.
A penalty was awarded to Tunisia which Ferjani Sassi coolly slotted past Jordan Pickford. Try as they might, England could not find a way past the Tunisian defence and when it all looked gloomy for the Three Lions, Kane peeled away from a corner and expertly headed home the goal in the 91st minute.
Twitter, expectedly so, went crazy after the game and here are some of the best reactions to the man wonder's match-saving goal
Wow. I have never ever loved a Spurs player as much as Harry Kane. I genuinely feared he wouldn't score at all this World Cup (unbelievably pessimistic, I know) and he only goes and bags a brace to bring football home. Never ever disrespect this 🐐 again. pic.twitter.com/agXp2gEe2z

— Simply (@Simply_Spurs) June 19, 2018
Harry Kane and Kieran Trippier outstanding for England tonight. All set for the usual stuff after this – but also thought Jordan Henderson did really well too.

— Phil McNulty (@philmcnulty) June 18, 2018
One season wonder ✅
Two season wonder ✅
Three season wonder ✅

Needs to do it in big games ✅
Needs to do it in the CL ✅
Needs to do it at the WC ✅

Harry Kane is World Class. He will break all English goalscoring records and is our only chance of winning the World Cup.

— Ashley Watts (@AshWatts93) June 18, 2018
Wash away the blood, but we still see the sin, nod it onto Kane and he will head it in (head it in)

— Jasper Harmer (@harmer_jasper) June 18, 2018
Harry Kane came up big 💪 pic.twitter.com/VBYKDtZox4

— B/R Football (@brfootball) June 18, 2018
Harry Kane has more World Cup goals in 90 minutes than Wayne Rooney managed in his entire career. pic.twitter.com/uSjsGx7RHG

— bet365 (@bet365) June 18, 2018
Harry Kane really about to bring football home

— World Cup Out (@BasedChasen) June 18, 2018
Tunisian defenders marking Harry Kane at corners pic.twitter.com/hki585MBMe

— Olaf Falafel (@OFalafel) June 18, 2018
Me, going to sleep tonight knowing Harry Kane plays for my club pic.twitter.com/EZ3fyntxVo

— Becky (@becksthfc) June 18, 2018
Harry Kane's last minute winner. Limbs everywhere 🙌

📹: @Thogden #WorldCup #TUNENG pic.twitter.com/QYDxZP5TPP

— FourFourTwo ⚽️ (@FourFourTwo) June 18, 2018
Harry Kane has now scored 48 goals in 54 games for club and country in 2017-18

— Tim Nichols (@TimNicholsDM) June 18, 2018
What we've learned tonight……
The 3 behind Kane are raw, inconsistent and lazy!
Rose has to start instead of Young!
And we better hope Kane gets at least 1 chance a game or we've had it!

— Tom pope (@tompope11) June 18, 2018
Harry Kane:

"Ronaldo's hat-trick put me under pressure in the race for the golden boot".

The Perfect Attitude. pic.twitter.com/J1dAdPKh1k

— FIFA World Cup (@WorIdCupUpdates) June 18, 2018
no shame to be gay for Kane.

— Woop (@Gomlar26) June 18, 2018
Harry Kane:

💪🏼 England's youngest captain in World Cup history

🙌🏼 England's first EVER 90+ minute winner in regular time in World Cup history.

🦁 1st England player to score a World Cup brace in 28 years.

🖐 2 different goalkeepers
🎯 2 shots on target
⚽️ 2 goals pic.twitter.com/E8SZXyZyV7

— Futbol Stuff (@FutboIStuff) June 18, 2018
Tottenham handed major boost as Barcelona star picks up hamstring injury ahead of Champions League clash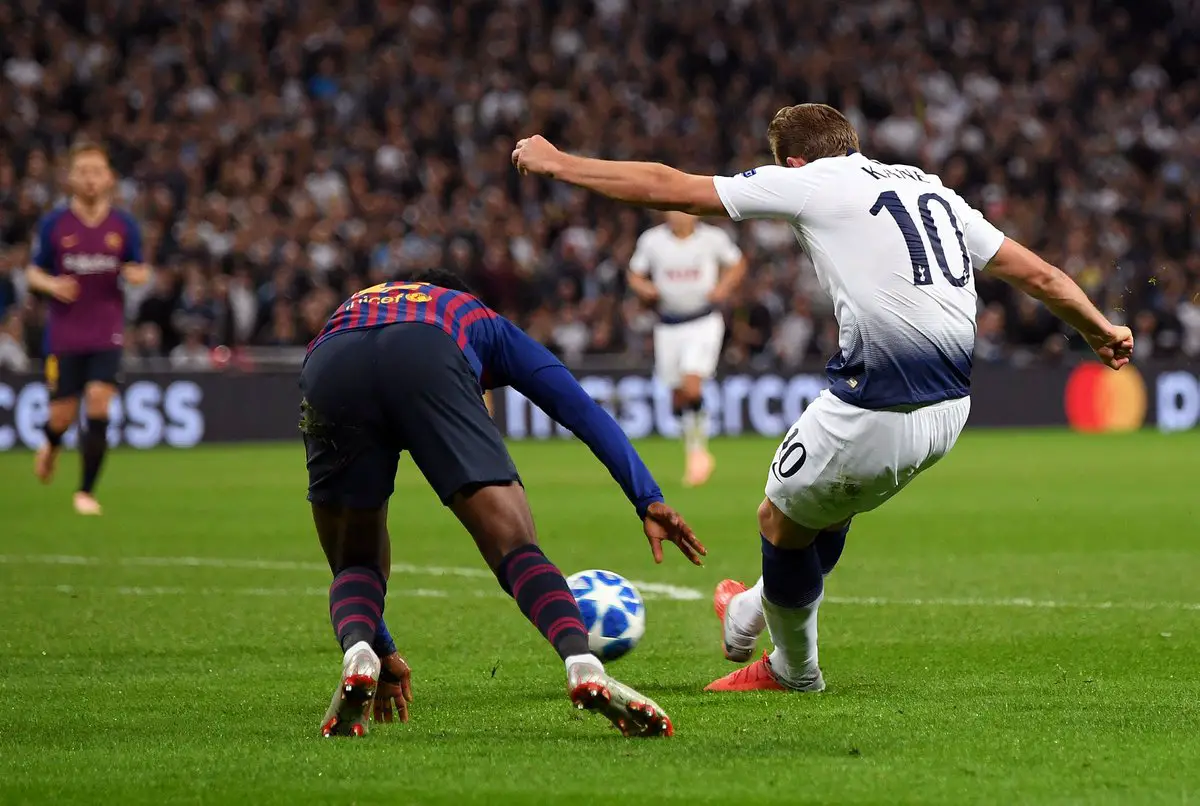 Football.london reports that Ivan Rakitic could be a doubt for our Champions League clash against Barcelona next month.
The Croatian was subbed in the 3-2 win over Spain in the Nations League and didn't play against England recently.
An update on Barcelona's Twitter account was posted and didn't confirm when the player could be fit.
Should the hamstring strain be severe, the player could miss a month or more, and Tottenham need all the luck they can get in their Champions League group.
❗ [INJURY NEWS] @ivanrakitic has a hamstring strain in his right leg. His return will depend on his recovery pic.twitter.com/OmCR0ptBQG

— FC Barcelona (@FCBarcelona) November 17, 2018
Tottenham might need to win both their clashes in the group, and they don't come easy with us facing Inter Milan at Wembley before that big clash against Barcelona at the Nou Camp.
Spurs gave themselves a lifeline against PSV with a late win, and we need similar heroics when we face the Serie A side.
Inter Milan beat us 2-1 and we will have to win by two clear goals or by a scoreline of 1-0 to get a better head to head than our rivals.
Barcelona have had their own struggles with a porous defence, and they conceded four goals in a shock 4-3 loss to Real Betis at the Nou Camp.
Read more: "Honestly, he's been brilliant for us" – Ben Davies heaps praise on this surprise Tottenham star from the season
This should provide Spurs with some hope for the all-important clash and it will be better if some of the top Barca players can't play the game.
26-year-old Tottenham star finds himself on Juventus' radar for the January window
Juventus have made Christian Eriksen one of their top targets as they try to add quality in the winter window, according to Tuttosport (h/t Daily Mail).
The report adds that Paul Pogba, Adrien Rabiot and Aaron Ramsey are all targets for the Serie A giants, and a reunion with the Manchester United man is their first choice.
Should a move not work out for Pogba, Eriksen is the man Juventus believe they can get. The Dane has struggled with injury this season at Tottenham and has recorded a single goal for the side.
Juventus have made it a habit of getting some quality players on the cheap and Eriksen is yet to sign a new deal with Spurs.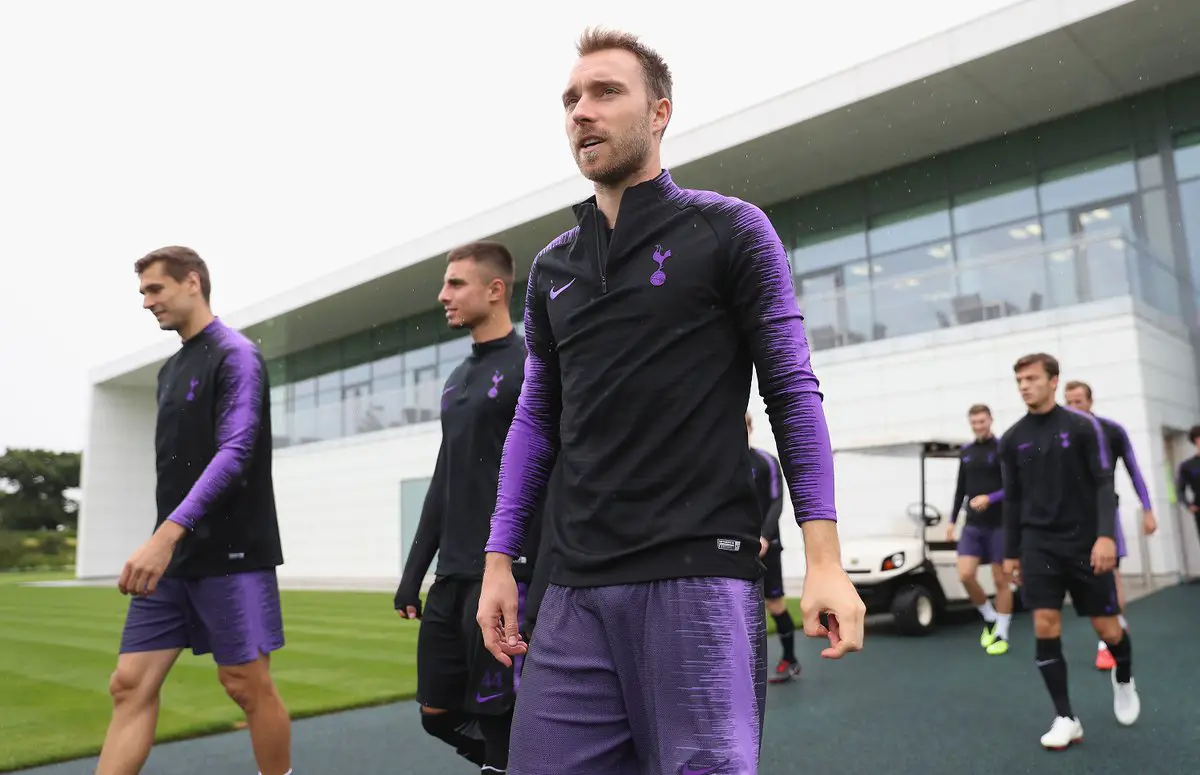 The attacking midfielder has been missed this season but we have done a decent job without him. Spurs are fourth in the Premier League just five points behind Manchester City, and our next clash is against Chelsea after the international break.
Eriksen has had a tough time with an injury this season but has recovered from the abdominal issue. The 26-year-old played the entire 90 against Wales and is expected to play again before the end of the international break.
Read more: "Honestly, he's been brilliant for us" – Ben Davies heaps praise on this surprise Tottenham star from the season
Eriksen scored 10 goals and provided 10 assists for Spurs in the Premier League last season, and a similar return would be great after an injury-affected campaign.
"Helped turn the game", "Game changer" – Some Tottenham fans claims this star transformed England after coming on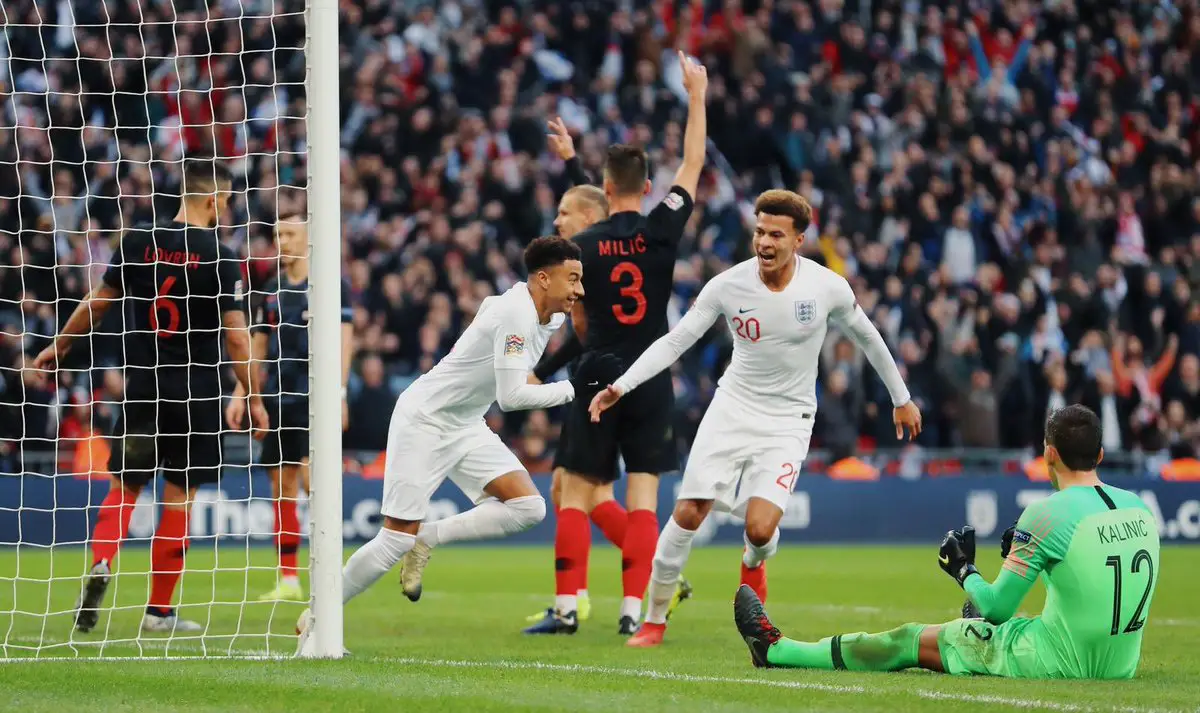 England looked set for more international heartbreak as Croatia were leading in their UEFA Nations League game.
The hosts then turned things up a notch after Jesse Lingard scored the equaliser and Tottenham star Harry Kane got the winner.
The England captain turned saviour for the side again, but another Tottenham man also turned the game on its head with his arrival.
Dele Alli didn't start in the important clash against the Croatians but came on with around 30 minutes remaining in the tie.
The Englishman didn't score or grab an assist but his attacking display helped England to the semi-finals of the competition.
The 22-year-old has struggled for goals and assists this season, but this performance certainly led to several Tottenham fans applauding the youngster.
As soon as you joined, the English game got more creative. Well played

— Lace Up🇦🇱 (@LaceUp144) November 18, 2018
i'm so proud of you!!🖤

— ًًًًً (@spursdele) November 18, 2018
Helped turn the game mate 🤜

— mmee3087 (@marcusmee) November 18, 2018
Well played Dele 😍 and Jesse too. Xoxo

— Fiona nelson (@Fionane34755545) November 18, 2018
Absolutely brilliant… well done lads 🙌🏼

— Clare Sadlier 🌱🦋 (@ClareSadlier) November 18, 2018
Don't say it
Don't say it
Don't say it
Don't say it
Don't say it
Don't say it
Don't say it
Don't say it
Don't say it
Don't say it
Don't say it

Me:
IT'S COMING HOME! 🏴󠁧󠁢󠁥󠁮󠁧󠁿🏆

— enamored (@lungssta_) November 18, 2018
Absolutely buzzing, what a game.
Well done to yourself and the boys!!

— Mark Leaming (@MarkLeaming) November 18, 2018
Played well dele

— noname (@yiddooooo) November 18, 2018
the uefa nations league is coming home🤟

— ًًًًً (@spursdele) November 18, 2018
game changer

— Mariam (@mari_hus) November 18, 2018
🐐

— Brad (@BamiDele20_) November 18, 2018
Read more: Mauricio Pochettino pictured at Barcelona watching youth game during break