"Join the Poch revolution", "Play with King Kane": Tottenham fans have only one thing to say to English starlet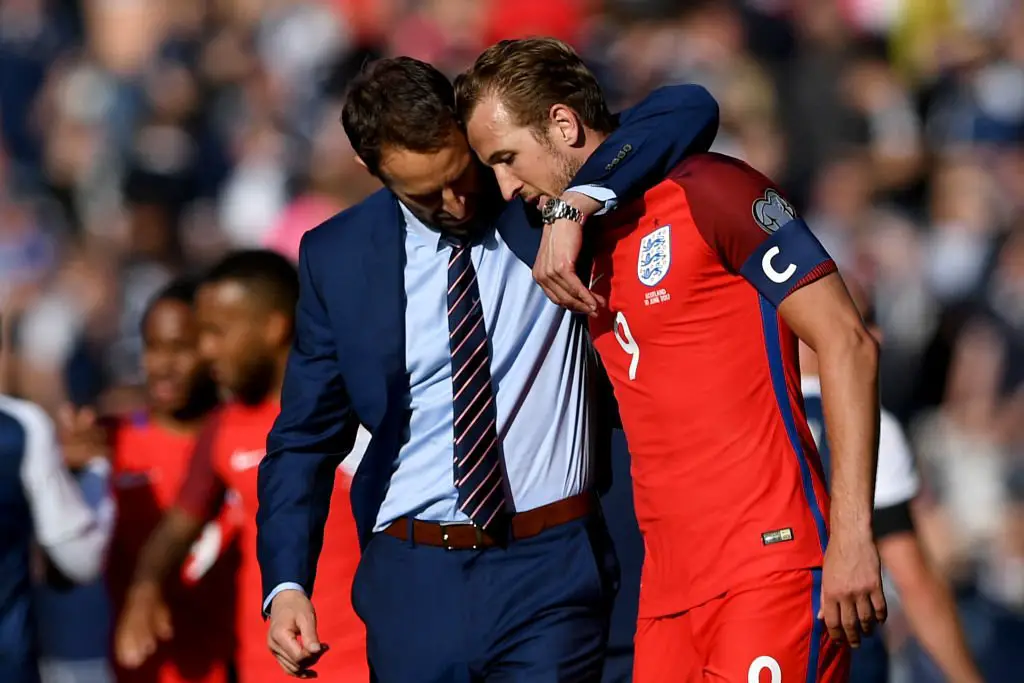 There certainly were a lot of excited England fans, thanks to the efforts of Harry Kane. The Tottenham man saved England's blushes, as his second goal gave the Three Lions all three points in their World Cup clash against Tunisia.
Twitter was lit up by many fans and players going crazy and even one Jack Grealish got excited, thanks to "Super Harry Kane".
Super Harry Kane!!! 🙌🏻⚽️🏴󠁧󠁢󠁥󠁮󠁧󠁿

— Jack Grealish (@JackGrealish1) June 18, 2018
While this would have been a normal tweet, things aren't always that normal in the world of football. Grealish, who plays for Aston Villa, has been linked with a move to Tottenham.
The 22-year-old midfielder had a decent enough season for the side and we are looking to complete a £15m deal for the Englishman.
As expected, a lot of our fans got hold of the tweet and shared their best responses to the youngster praising one of our own.
You'll be with him next season brother

— Jake. (@YedIin) June 18, 2018
Can't wait til you're assisting him week in week out. Welcome to Spurs you Pidgeotto legend.

— Ryan [COYS/THFC] (@ryangoldy8) June 18, 2018
WELCOME TO SPURS JACK

— Announce Bale (@ClintonNJiesus) June 18, 2018
Can't wait for you to set him up clutch winners for Spurs and England jack tears in my eyes

— Addicted To Spurs (@addicted_spurs) June 18, 2018
Come join the Poch revolution and play with King Kane 👑

The future is spurs

— 😎 (@im_the_don01) June 18, 2018
See you next season mate

— ‏ً (@Eriksenology) June 18, 2018
WELCOME TO SPURS JACK I CANT WAIT FOR YOU TO LINKUP WITH HIM AND DELE 😍😍😍

— Zach (@20Role) June 18, 2018
Come to Spurs and play next to him mate

— alex (@thfcAlex10) June 18, 2018
COME TO SPURS AND JOIN THE FUN! 💙💙💙💙

— Esther (@13_woodssse) June 18, 2018
When are you signing mate?

— Zach (@TheTHFC) June 18, 2018
Imagine that shiny new stadium with that lovely wide pitch…..you'd fit in great.
Look how the other young English lads have pushed on at spurs….your turn!!

— Mikky Peters (@Mikky_Peters) June 18, 2018
Just imagine playing in the same team as him Jack.

— Chirpy (@Chirpygeezer) June 18, 2018
See you soon at Spurs

— Falah Yogiawan (@falahyogi) June 19, 2018
When u join the mighty spurs fella and work hard ur be in the england squad for the Euros 2020🤘⚽

— Dan YidRetro (@CodyYidArmy) June 19, 2018
Come play with him in tottenahm

— lil shaq (@Dvir03588590) June 19, 2018