[Photos] Stunning images of Tottenham's £850m new stadium construction show a lot of exterior work being done
The days are certainly running out before the new Tottenham stadium's use, as Liverpool visit us on 15th September. Even though this would not be our first home game of the season, there will be a lot of excitement as our new home will certainly have a lot of fans cheering the side on.
Work has consistently been going on at the new stadium and Alasdair Gold of Football.london shared a number of new images of our home.
A lot of the images are of the glass panes that are being fit all across our home. The stadium does look great now and will look even better when it is lit up for evening games.
Of course, there has to be a lot of cleaning and inspection of the frames and it is no surprise that there are numerous people working to keep this aspect of our stadium clean too.
We even got a glimpse of what the "Lilywhite House" looks like from our new stadium.
There is a lot of crane work being done at the moment too as the roof cassettes and more are being set up.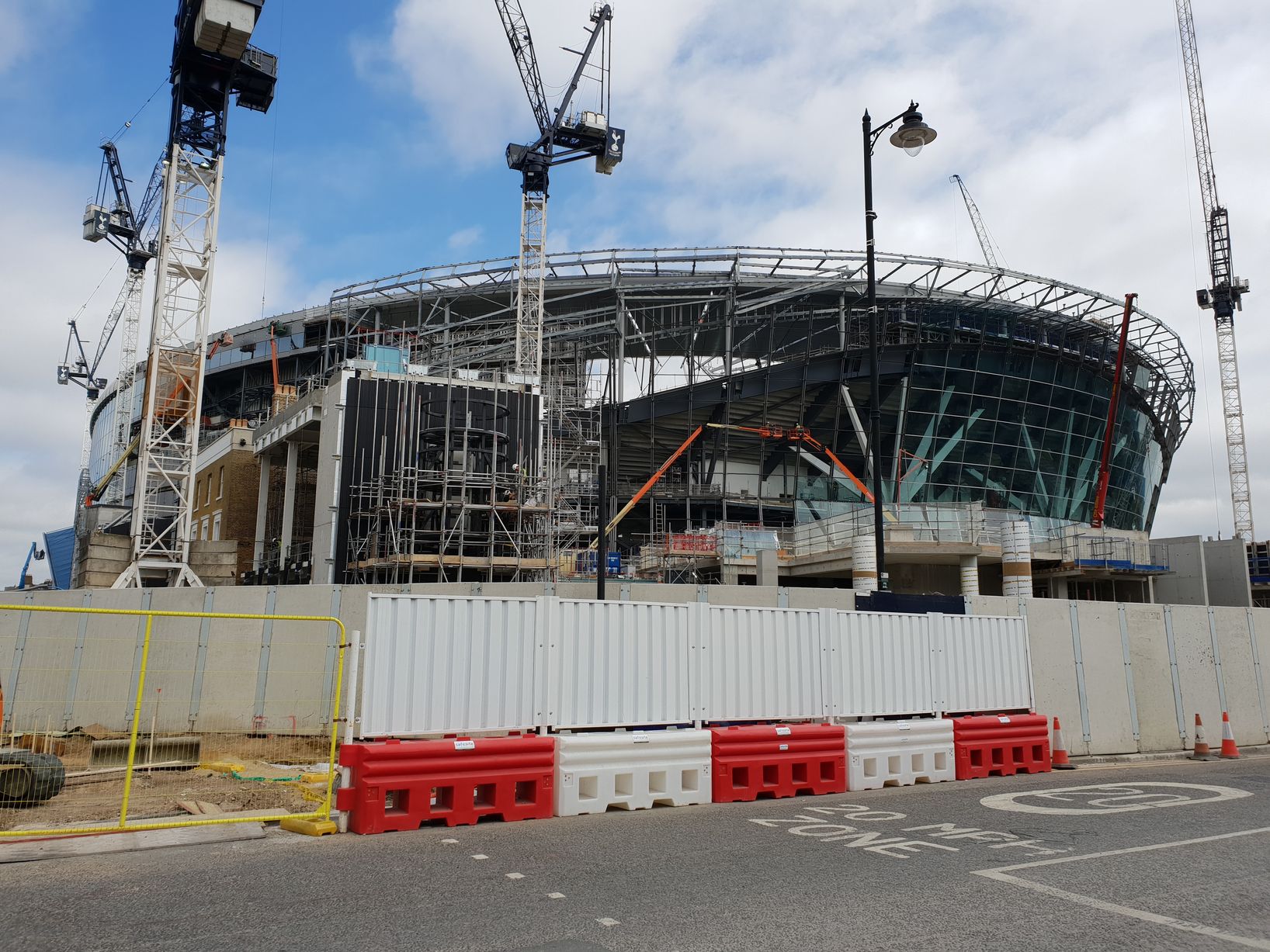 The £850m stadium will be one of the best in the country and possibly in Europe and will have a number of great features that will provide a rich and enjoyable experience to Spurs fans.
Hopefully, the players adjust to the new atmosphere quickly and make this feel as homely as our old stadium, White Hart Lane.