'Don't get injured', 'Bring it home': Twitter set alight as Spurs star shares celebratory picture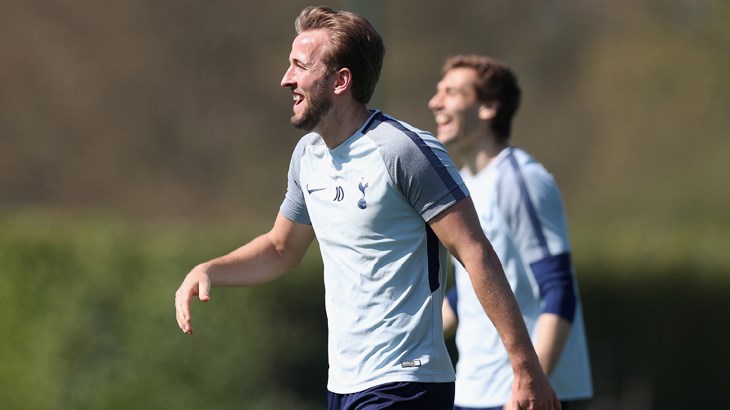 England will be taking on Colombia in the round of 16 at the World Cup after an impressive showing so far, with the Belgium game being an exception.
Harry Kane was rested for the final group encounter against Belgium but he is still in the running for the Golden Boot given that he has five goals to his name from just two games.
The Tottenham man was pictured alongside England teammates Dele Alli and former Spurs defender Kyle Walker, taking part in a 10K bike challenge.
10k bike challenge winners. Tour de France next… 😁🚴 #ThreeLions 🦁🦁🦁 #ENG pic.twitter.com/OBTrdK0YnD

— Harry Kane (@HKane) June 30, 2018
The trio seemed to be in a good mood as they picked up the win too and Twitter certainly was not letting this go. The fans seemed to point out that Walker was not a Spurs fan anymore while some tweeted that Dele Alli is fit to start for the Three Lions in the upcoming clash.
Oh wait

— E🏴󠁧󠁢󠁥󠁮󠁧󠁿 (@ThfcEs) June 30, 2018
Bring it home for us Harry 🏴󠁧󠁢󠁥󠁮󠁧󠁿 pic.twitter.com/c0F3ZkuYOm

— Theo (@Thogden) June 30, 2018
Two spurs and a Judas 😂. Still love you @kylewalker2 👏🙌

— Adam Alfi (@AdamAlfi) June 30, 2018
The whole country is behind you HurriKane!!!! Love and support always for our England lads!

— Dean Evans (@deanlandlordex1) June 30, 2018
Good that means Dele must be fit to play next match, he's been missed ! 👏💪🏴󠁧󠁢󠁥󠁮󠁧󠁿😘 #ThreeLions #WorldCup

— Debbie 🦆 🌍☮️🐾🐘 (@DebbiesDuck) June 30, 2018
ITS COMING HOME

— Jack (@BlueJacquesTwit) June 30, 2018
Those Pochettino double session Pre season workouts must be doing something good then!!

— RobD (@RJCoolDerbs) June 30, 2018
I guess Dele is recovered and ready to go? Great work so far guys, England fans around the world are 100% with you. We believe, this is our time. #bringithome

— El Presidente (@ElPresi95581755) June 30, 2018
Don't you dare get injured! I put a bet on you as the Golden boot. I'm about to win 100$ 😉

— Yoav Kravtzov (@Kravtzov8) June 30, 2018
Hmmm what do these three have in common??? 🤔🤔 #THFC best training in england

— scoops (@SCooper9) June 30, 2018
Once a spurs always a spurs….#COYS #THFC

— jogender dhankhar (@jogidhankhar) June 30, 2018
*World Cup winners

— TK (@TomHutchings96) June 30, 2018
Nevermind Team Sky… Team Spurs all the way.

— WormholeAlien (@WormholeAlien) June 30, 2018
Spurs boys the fittest

— Stuart blatchford (@Blatchieb) June 30, 2018
Read more: Tottenham interested in signing Colombian World Cup star but face competition from Real Madrid – report