Belgian Journalist Reveals The Real Reason Why Mousa Dembele Wants To Leave
Mousa Dembele wants to leave Tottenham Hotspur because he is no longer able to manage the intensity of the Premier League, according to Belgian journalist Kristof Terreur. (h/t Express)
"He doesn't want to sign a new deal. It's more a physical issue than a financial issue," Terreur told the Transfer Talk podcast. (h/t Express)
"He's been struggling a lot with small injuries and he feels his body can't cope with another season in the Premier League with another Pochettino pre-season and a lot of Pochettino training sessions.
"But Spurs are asking for a lot of money for him too."
Dembele is set to turn 31 this month and is entering the final year of his Spurs contract. The midfielder started just 21 league games last season as he had to battle out a lot of niggling injuries.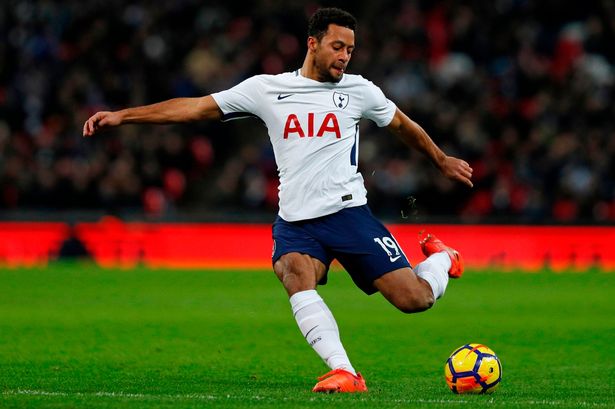 When fully fit and running, the Belgian is a classy operator in the middle of the park and it is difficult for the opposition to contain him. And Dembele gave a glimpse of his influence against England in the World Cup, putting in a standout showing in Belgium's 1-0 victory last week.
As per Terreur, Dembele wants a big contract from Tottenham which we are unlikely to provide due to his age. Hence, the Belgian could be open to a new challenge, either in China or Italy, claims Terreur.
"He is open to a new challenge, he's hoping a Chinese or Italian club come in, his agent has been travelling around Italy," the Belgian journalist added. (h/t Express)
"There have been talks with Napoli and Inter about him but still I'm not sure the Italian clubs can pay what Spurs want.
"I think Spurs want around £25million for him so we will have to see after the World Cup what happens.
"If he stays for one more season I don't think he will be too unhappy as he still loves London.
"He becomes 31 soon so it's also about the last big contract and Spurs are not going to give him a new four or five-year-deal at 31 years old with his injury past."
Read more: Tottenham's plan to sign Harry Kane back-up comes under threat as Premier League rivals make a £27m bid
Dembele's potential departure would come as a huge blow as he has been a vital cog in our team's machine under Pochettino. With one year left on his contract and concerns over his fitness, it does make sense to cash in on him but finding a replacement will be a meticulous task.
All in all, Dembele is a top midfielder and he should be given a two-year deal at least. We just cannot afford to lose a player of his quality unless our club makes some shrewd signings in the coming weeks.