(Photos) Stunning new images of Tottenham's new £850m stadium with expected release date of kits
Work on Tottenham's new stadium is building up for its first game against Liverpool on 15th September and Football.london has a number of updates regarding the tests that will be held and also when we might get to see the new kit being launched.
The report claims that there will be four test events in the build-up to the match against the Reds. The first test takes place on 5th August then on 18/19 August, then on the weekend of 25/26 August and finally on 1/2 September.
We are also expected to see our boys train in one of these tests where Harry Kane and the rest of the team will see how the new £850m stadium looks.
The club's megastore is nearing its completion too as a lot of the glasswork and exterior panelling has been completed.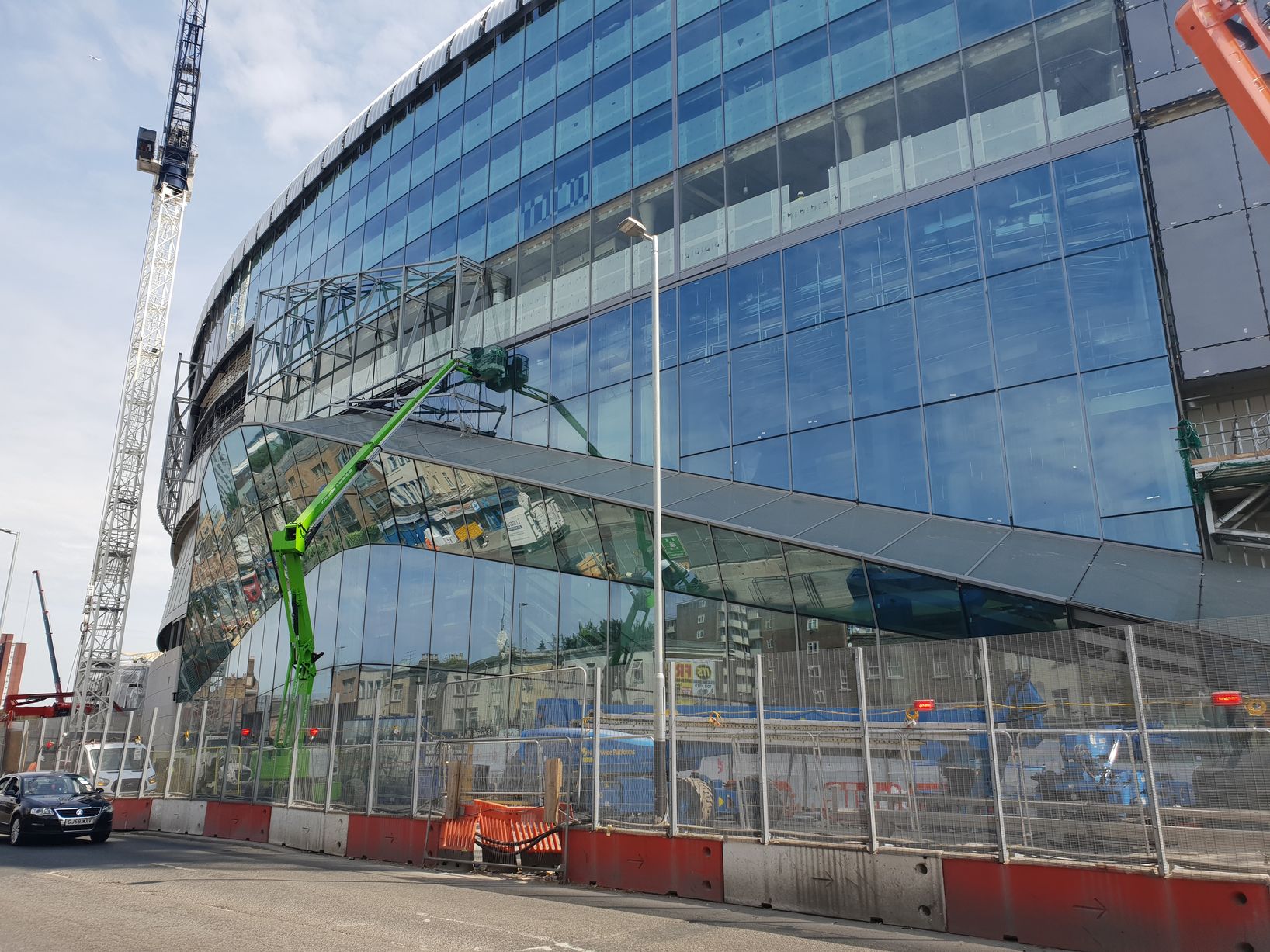 The megastore is set to be the largest in Europe in terms of club shops and could open this month to sell our new kits.
The report claims that Spurs could launch the kits during the week of 16th July, just in time for our pre-season tour to North America.
Work on the stadium has also seen the near completion of the glasswork for the 17,500-seater south stand. Two sections of the retractable pitch were moved from under the south plaza and the NFL pitch is also closing on completion.
We are also seeing the ticket office continue to get built beside the stadium and work is also being done rapidly on the south plaza.
This is where the fans will gather before and after the matches and the section will be tested during the later events.
The north end of the stadium will also see a number of perforated panels that will be installed at the upper levels of the east and west side of the stadium.
There has been an installation of stairs on the west side which will lead to the Skywalk and allow fans to walk around the pitch at a great height.
Read more: Tottenham now reportedly face more complications in the race to sign £35m La Liga outcast
There will be a lot more updates coming in the next few weeks as we gear up for a huge event and fingers crossed, everything falls into place and we can have a fantastic first game against Liverpool.