'He's coming home!', 'The one signing we need – Some Tottenham fans are excited with links to American sensation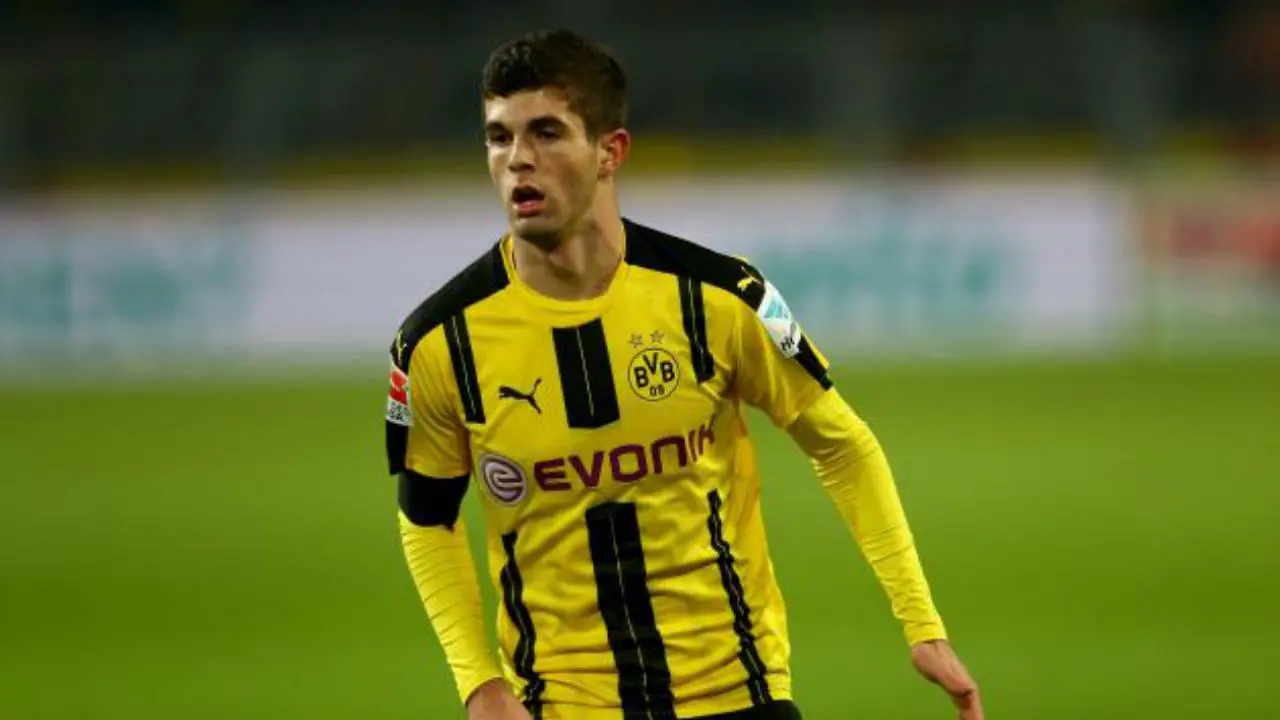 Christian Pulisic is the latest attacker that has been linked with a move to Tottenham. The American winger has been one of the brightest sparks in the Bundesliga in recent years and Spurs have reportedly bid £44m for the player, according to the Sun.
Pulisic can play across the front line and even in the midfield, meaning there are a number of ways Mauricio Pochettino could utilize the American in the current Spurs side.
The 19-year-old has also attracted interest from various Premier League clubs and it does come as a surprise that we might have lodged a bid for one of the best young talents in the game.
The Tottenham fans were certainly excited with the probable link up with Pulisic and here are some of the best reactions from the supporters on Twitter.
Looking likely at moment Grealish barrios Pulisic add Ndombele and a young striker and be a very decent window ✅⚽️

— TAS🔵⚪️ (@coys100) July 6, 2018
it'd fit with our Transfer policy.

— Neil (@bolton97) July 5, 2018
— Aaron Pitters (@aaronpitters) July 4, 2018
The one signing we NEED

— Daniel🏴󠁧󠁢󠁳󠁣󠁴󠁿 (@1991_DJS) July 4, 2018
He's coming home!

— Daniel McCaffrey (@demccaffrey) July 4, 2018
Did we actually table an offer😱that's progress considering we have been "ready to table an offer" since the window opened

— You know a guy 👊🏾 (@LunjesFather) July 4, 2018
Does this mean eriksen to barca?

— Alex (@AlexFootyFan) July 4, 2018
Massive fan of Christian Pulisic we need to do everything to get him to Spurs, fits everything we are building @SteveNash

— THFC Team Talk (@SpursTeamTalk) July 4, 2018
Wow. To think the transfer market has gotten to a point where an American is worth €50 million. 😱

— Joel (@JoelTHFC) July 4, 2018
@FeelsLike98 pic.twitter.com/u1JMC72W6p

— Dakota Booth (@dakotajbooth) July 4, 2018
Lovely player

— Darren (@Dazzathfc1882) July 4, 2018
If we could sign him, Rabiot, and someone else for depth/based on who we sell, that would be quite the summer.

— Future DILF (@ZeroFilterGuy) July 4, 2018
Read more: Tottenham demand £4.5m from potential suitor to send flop star out on loan – report