[Video] Incredible time-lapse video from Tottenham shows all the work done on the new stadium in the month of June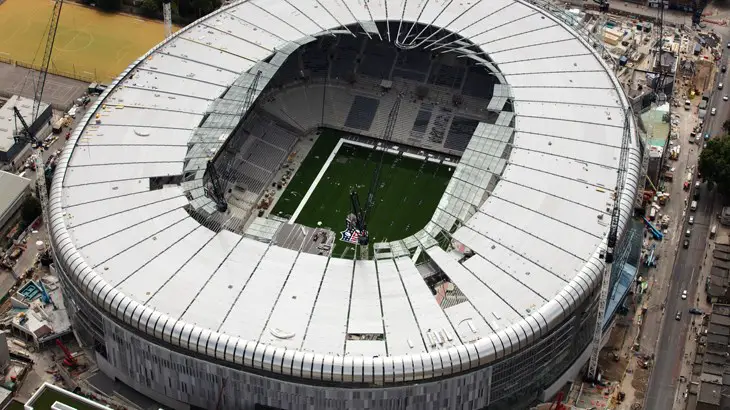 Tottenham's new stadium is inching closer to being opened and the club have shared a new video that captures everything that has been done in the past month.
🏟️ 👌 Our future home is really taking shape.

📽️ Take a look back at another busy month at #SpursNewStadium pic.twitter.com/5nVcWesJPY

— Tottenham Hotspur (@SpursOfficial) July 7, 2018
The video begins with a time-lapse of all the work being done on the new pitch and also provides a shot of the exterior of the stadium where numerous cranes can be seen working.
To ensure the stadium is completed on time, more than 3,000 people are working at the site. The update provides us with a great shot of the roof panels being fitted on and it does make the stadium look great.
NFL games will be held at the stadium too, so a lot of work has been done in completing the pitch. We even get to see a shot of the NFL logo in the middle.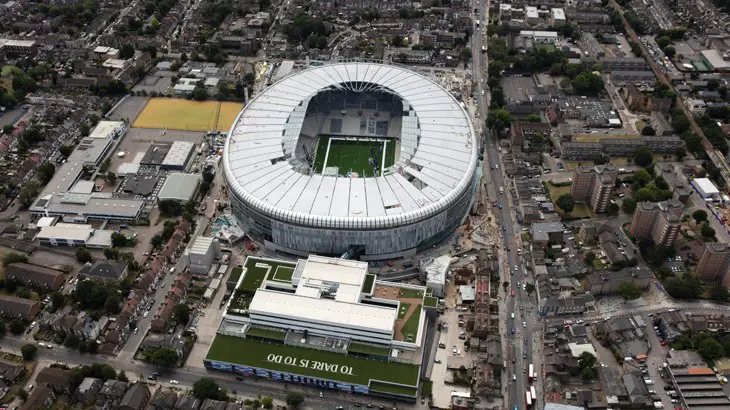 There is a lot of lettering that has been spread across the stadium and all the external lettering bits have been completed, as well.
Some work that is still going on is regarding a lot of glass being installed in the south elevation of our new home. Seats are being installed in the bowl section while the LED ribbon boards have also been put in place.
Read more: 'Congrats super Jan', 'Pay Toby the money' Part of Spurs fans were jubilant with the performance of Belgian duo
We still have a couple of months before Liverpool face us at our new home but we should complete the remaining bits of the stadium before the match. There are a number of test events to take place and hopefully, things will be perfect before we start playing at the new stadium.