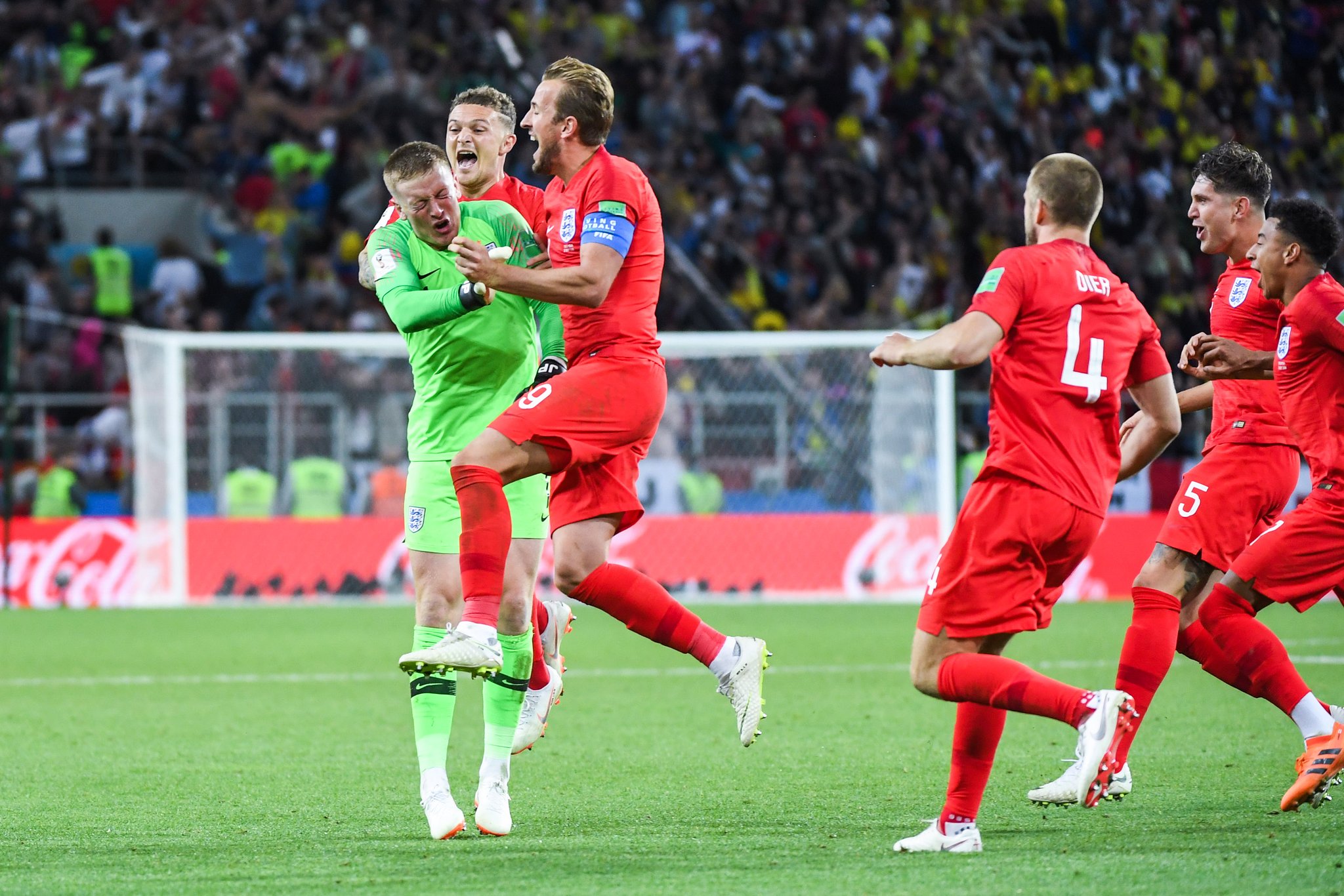 England were so near yet so far from reaching a first World Cup final since 1966. The Three Lions certainly did give a good fight but ultimately lost to Croatia in extra-time 2-1.
Things actually started brightly for the English as Kieran Trippier scored an incredible free-kick just four minutes into the game.
England had an ample number of chances but could not increase their lead and were made to pay the price as first Ivan Perisic scored and then Mario Mandzukic made it 2-1 in the 109th minute.
From jubilation to despair, football is a cruel game and well, there will always be a few players that are targeted and a number of rival fans decided to take out the old "Spurs bottle" remark since the side had five players from Tottenham.
Our fans were not going to have any of it and here are some of their responses as England failed to make it to the final.
You Gooners and your 'bottling' banter are hillarous. You know that started in the same season that Arsenal slipped from 1st to 5th to bottle the top 4 and champions league football while Spurs climbed from 5th to 2nd. Those in glass houses 🤣 Enjoy Thursday night football.

— Armed Forces Spurs (Official Supporters Club) (@UK_Forces_Spurs) July 11, 2018
It isn't bottle, it is lack of experience / players.

— Spursy 🇿🇲🦁🦁🦁 (@CarnoustieC) July 11, 2018
One #Spurs player can lift the #WorldCup18 trophy. 8 #Spurs players playing for bronze! Yeah they bottle it..! #COYS

— E-Spurs Sweden 🇸🇪 (@e_spurssweden) July 11, 2018
That's why I took a social media break I knew as soon as we lost it was all Tottenham's fault 🤷🏻‍♂️ guess were back to hating each other now bring on next season #COYS

— Alex (@ABridgland_) July 12, 2018
So with 5 Spurs players in the squad and 3 starting most games and no arsenal players, we progress the further than we did for 28 years. COINCIDENCE? I think not #COYS #ENGLAND #WorldCup

— liz COYS 🌹♿️ #PCPEU (@simpson_liz) July 11, 2018
Amazing to see how fast @England fans turned on our Spurs boys. Scored 8 out of the 12 goals. Kane winner against Tunisia. Dier ends the penalty curse. Trippier the best player on the team. F the haters. Spurs players carried the team on their backs. #COYS

— Arizona Hotspur (@ArizonaHotspur) July 11, 2018
Anyone who thinks we actually deserved to win that tonight is deluded. Created nothing after Trips unbelievable free kick. Got exactly what was deserved. Still proud though. More than expected #England and have to add #COYS 😘

— Manny (@Bigdog0510) July 11, 2018
Couldn't be prouder, watch the arsenal fans jump on the bandwagon and criticise the players for bottling it. They were there, and the better team won. #COYS #ThreeLions

— Jay Read (@simplyjambo) July 11, 2018
Immensely proud. #ThreeLions pic.twitter.com/XtywYuV8vG

— Chris Whitehead (@Osiris292) July 11, 2018
I wasn't expecting much from England this world cup with the players we have, to get to the semi final and lose is tough but we have to be proud of what these players and manager have achieved #ENG

— Jamie (@JayTheGameCOYS) July 11, 2018
Read more: "LOL", "Pass", "Just a no" – A lot of Tottenham fans do not want the club to spend £70m for PL star