[Photos] Tottenham share latest stunning images of new £850m stadium – seating work being done
Tottenham have shared a new set of images as extensive work is still being carried out on our new £850m stadium. We all know that the first game in the new stadium would be against Liverpool on 15th September as the stadium would not be ready for the start of the Premier League campaign.
Spurs would also have to play one of their home games at Wembley as work is being completed on our new home. The latest pictures show a lot of sand being put across the pitch.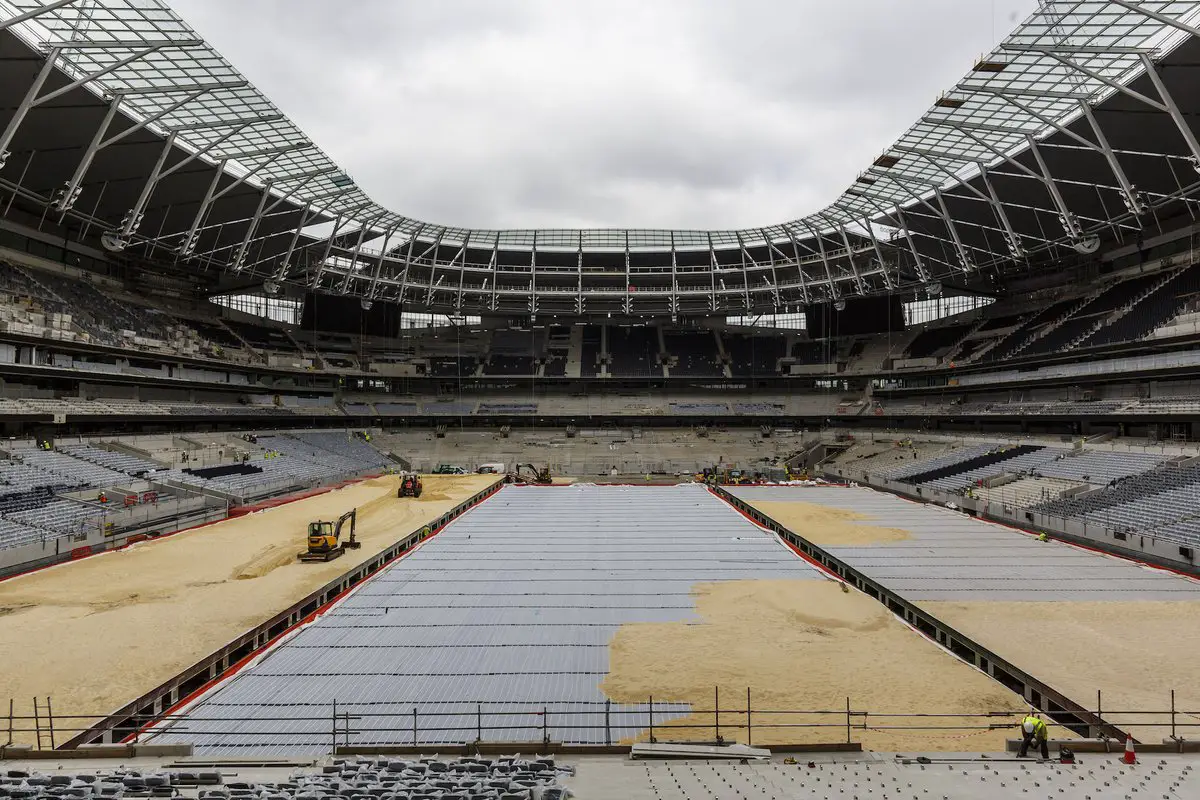 The stadium will host football and NFL games and we do have a retractable pitch that is one of the standout features for many.
Additional images shared also show a lot of work being done in putting the seats in the stadium while another image shows workers putting up a glass pane.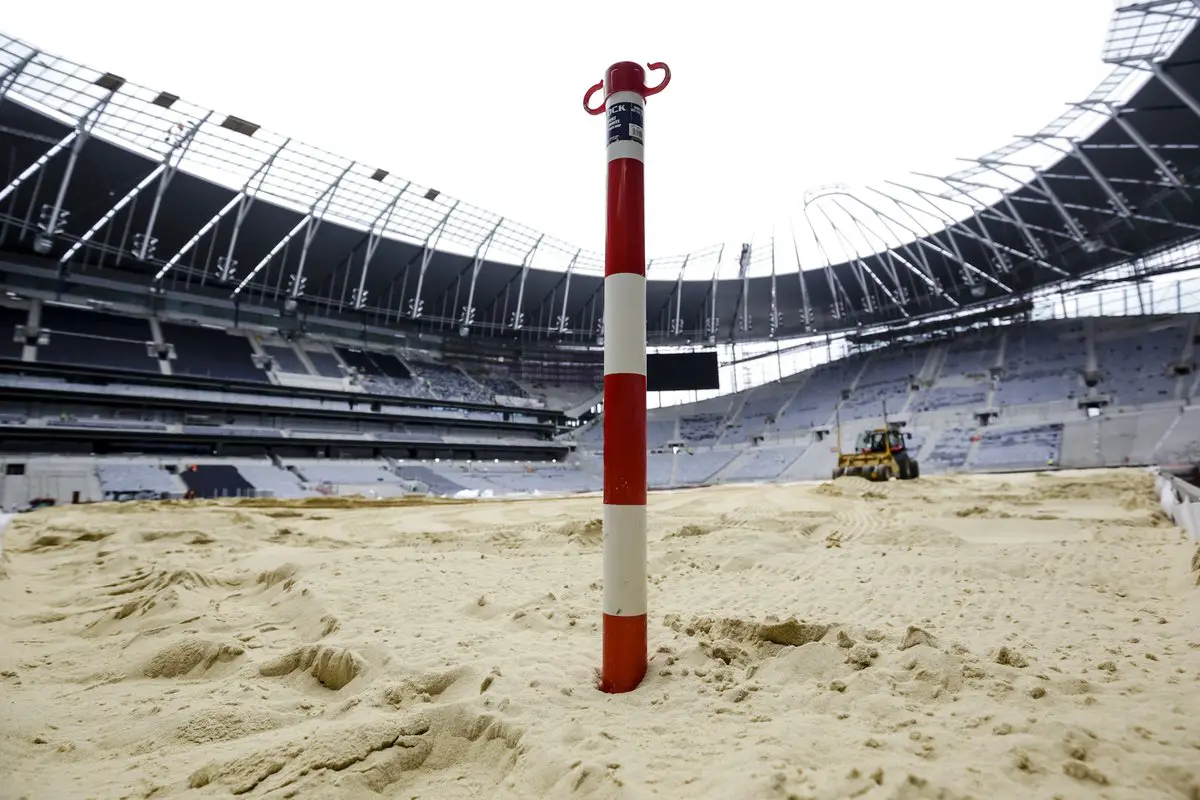 Tottenham do face a race against time to get things working and hopefully, things will fall into place and we have a swanky stadium ready for us on the scheduled day.
Read more: "Classy player" – These Tottenham fans want the club to keep hold of this crowd favourite amidst exit reports
There would be a number of us who are concerned about the stadium being completed on time as the days go by and it will be interesting to see how the Tottenham players deal with playing at home after a year at Wembley last season.