Fan trespasses at Tottenham's £850m stadium construction site using a Parachute – investigation launched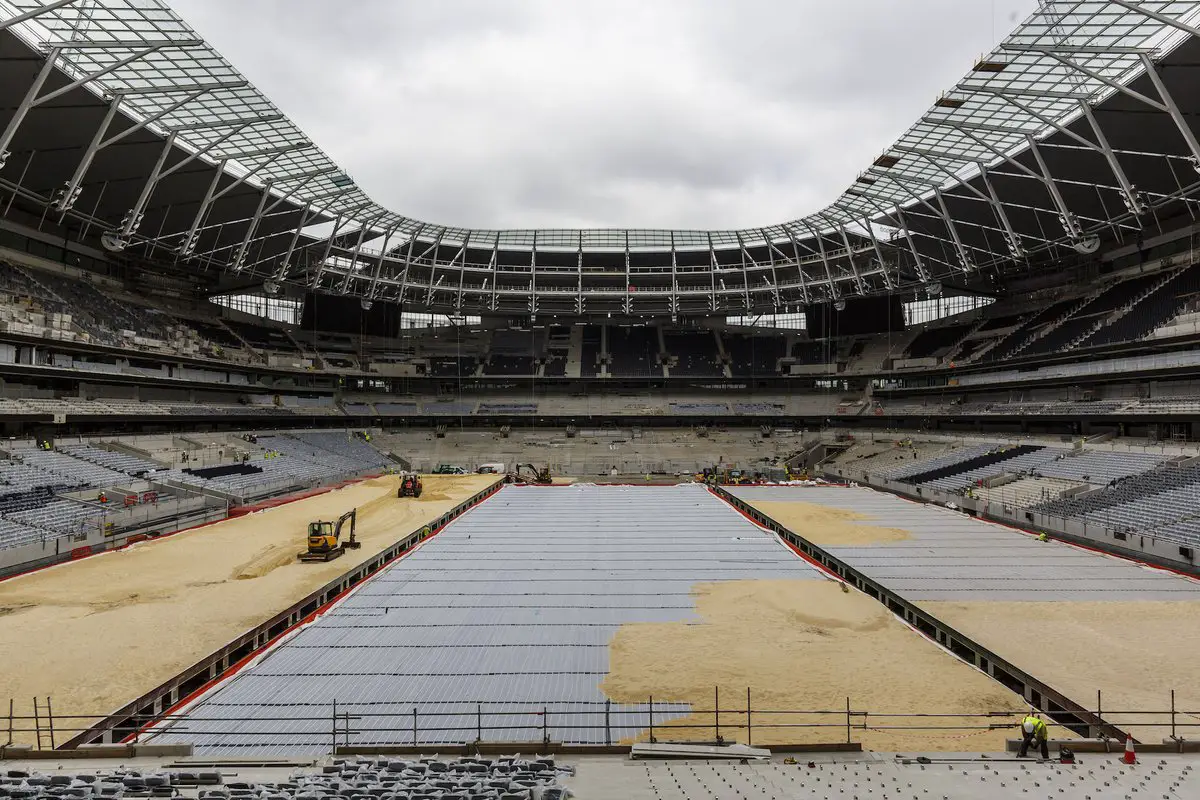 Tottenham have launched an investigation regarding an intruder that entered our new stadium using a parachute, according to Football.london.
While the stadium is still not 100% complete, the video was shared on Twitter and it saw a person sail down with a white parachute from the west side of the stadium. The intruder then landed one of the three retractable sections of the pitch which is still covered with some sand.
One of the club's spokesperson also spoke to Football.london and stated that the event is being investigated by Mace, the constructors of the £850m stadium.
Here's a video of someone skydiving at #SpursNewStadium 😱#THFC #COYS pic.twitter.com/88JZR9fLwV

— Freddie 🇧🇪 (@Freddie_LR) July 12, 2018
While we understand that many fans cannot wait for the stadium to be officially launched, this was a step taken a bit too far.
In all seriousness, this could have ended quite badly for the intruder as entering a construction zone is very risky and any injury would have put a stop to the work going on at the stadium, with a lot of investigation going around.
What is a little concerning is that no one was able to catch the intruder as he must have used one of the exits to leave the stadium.
Read more: 22-year-old Englishman could be a Tottenham player before the club's US tour – report
Our first Premier League game at the new stadium is against Liverpool in September and while the fans are expected to create an electric atmosphere at our new home, incidents like these have to be avoided at all costs.