"Someone left the seat up" – These fans were upset with latest images of Tottenham's new stadium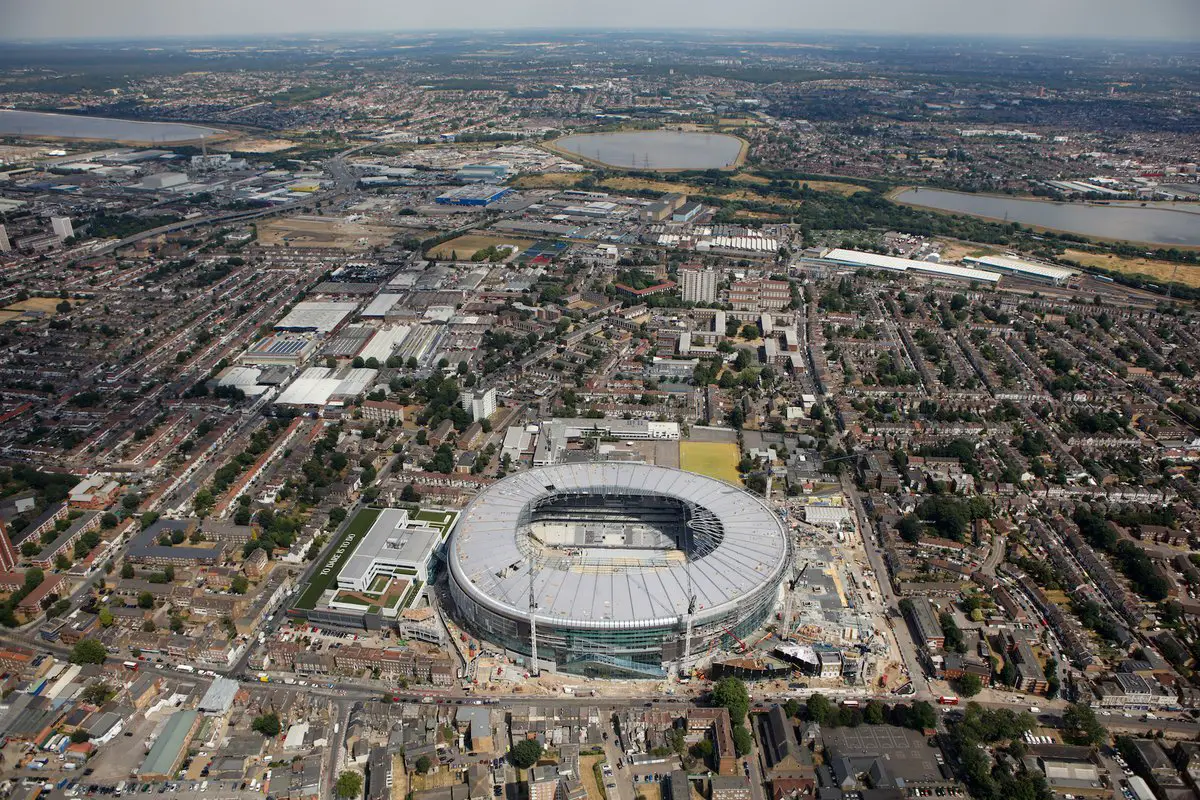 Tottenham have shared more images of our new stadium from high above the ground and well, the fans were not receptive to the design from the high viewpoint.
🏟️ The latest shots of #SpursNewStadium from the sky 🚁#COYS pic.twitter.com/5fDxT9zIbc

— Tottenham Hotspur (@SpursOfficial) July 21, 2018
While we will not be facing opposition in the new stadium until 15th September, there still are a few test events that need to be completed before the stadium can be used.
NFL games will also be held at the stadium and the new home does feature a number of world-class amenities and experiences for our fans. However, these pictures were not all that flattering.
Here are some of the reactions from the Spurs fans for the new images and it does not look good at all.
if you look closely you can see our new signing N'obody

— Jake (@Jakehotspur) July 21, 2018
Looks like a toilet seat

— PerkyG (@perkyg) July 21, 2018
— Leo Sat (@ItsMrBlueGuy) July 21, 2018
someone left the seat up

— Jonny Creed (@Jc_twitty) July 21, 2018
Ftfy pic.twitter.com/yCNoGdPwcj

— Frank (@fronkenschteen) July 21, 2018
Should add a lid for the toilet, can't believe someone agreed to that design, it was obviously designed by an arsenal supporter

— Mark L (@MarkL00775) July 21, 2018
— Dan (@ElCapitain82) July 21, 2018
The latest shots of #SpursTransferCommittee pic.twitter.com/a3koWClCg0

— Harsh (@SimplyWink) July 21, 2018
Looks like an Easter egg mated with a donut

— H U Khan (@Huk06) July 21, 2018
For the love of God just finish the damn roof

— Pat (@PatrickTHFCHW) July 21, 2018
Is that Modric I can see parachuting in?

— Mark #Coys (@MarkThomas2002) July 21, 2018
Looks similar 🤔 pic.twitter.com/4hfyUL5g8z

— robbie coombes (@robbiecoombes1) July 21, 2018
Won't be finished by 15th September

— JA-THFC (@TheLocalYidiot) July 21, 2018
Looks familiar , I wonder what does that look like

— Mohamed Atef Awad (@moahmedatifawd) July 21, 2018
Read more: "Sign someone, even Sissoko's brother" – Some Tottenham fans react to club's decision to extend contract for attacker