"The best new stadium in Europe" – Some Tottenham fans hit back after jokes on design of new stadium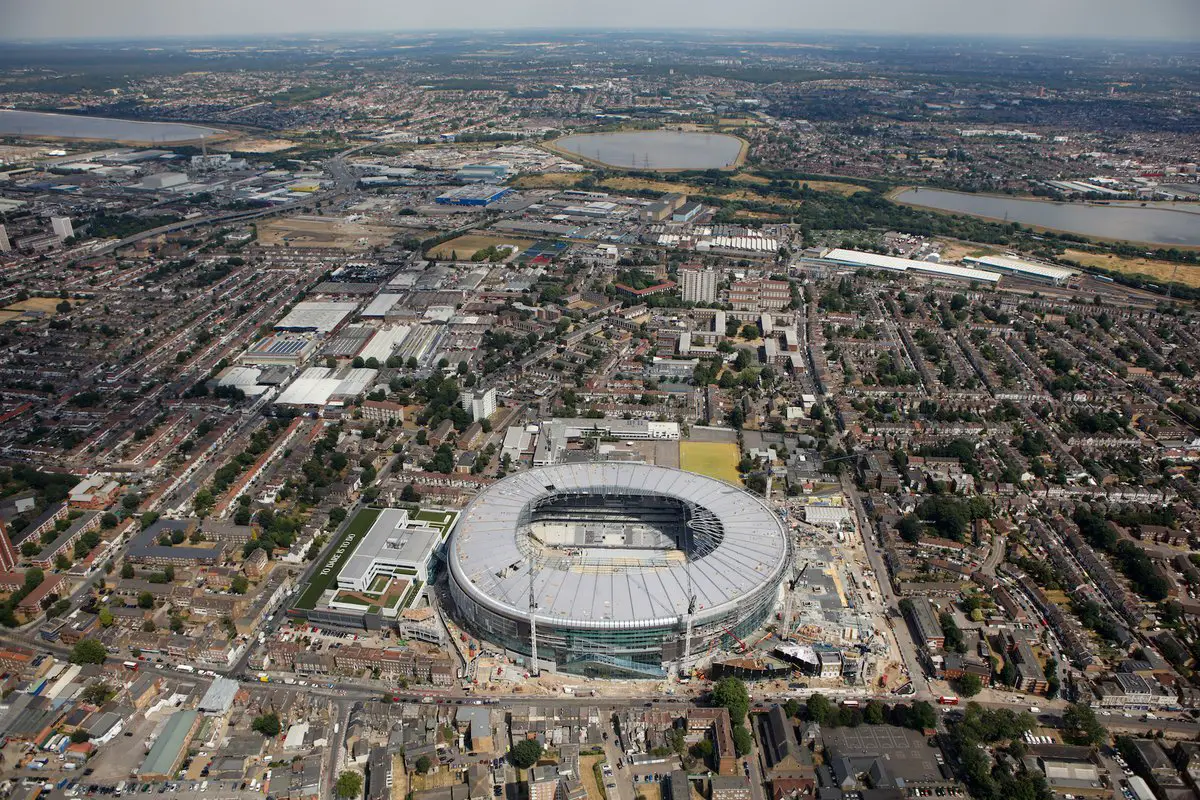 Tottenham's new stadium has been a bit of a joke on social media as rival fans and some of our own have lambasted the design of our new home.
There was so much hype regarding the stadium but a number of people on social media ended up calling it a toilet seat, something that some of our fans have not taken to lightly.
While Spurs have shared a number of updates about the stadium and how amazing the experience inside the stadium will be, there is still some work to be done before we can claim that the stadium is complete.
Our first game in the new stadium would be against Liverpool and the fans would be excited about taking on the Reds. However, before that clash, our fans came took Twitter to defend the stadium and take on some rival fans too.
While arsenal fans joke about an aerial shot that nobody will ever see. Let's talk about how close spurs stadium is to the pitch. Who's laughing now and absolutely nothing you can do about it for another 100 years 😂😂 pic.twitter.com/qv9udImHEZ

— TAS🔵⚪️ (@coys100) July 21, 2018
Yes, but a huge shiny new large, warm, clean one. Only the best new stadium in Europe. #COYS https://t.co/mVXd5PpHql

— darren turner (@dazturn) July 21, 2018
Soon to be the best stadium in the world For the best team in london 💙 #COYS

— 🤜XBOSS🤛 (@xbossofxbox) July 21, 2018
Where the mighty Spurs will flush everybody's dream down the drain.

Peace and love……#COYS

— Paul Harrison (@pjhkhcjjh) July 22, 2018
Chelsea's Oil filter stadium 😁 pic.twitter.com/6GZqVeB2nB

— Lynette Jones 🇫🇷 (@AhhhManeMane) July 21, 2018
Looks like a motherboard of a computer

— Kabir J Abubakar🇳🇬 (@Kabirjaaf) July 21, 2018
Read more: Tottenham face competition from Turkish club for out of favour Barcelona ace – report