Tottenham Stadium update – Club release brand identity of their £850m marvel
As Tottenham enter a new era with a new stadium, the club have released a new stadium brand identity similar to all the top multi-purpose venues across the world.
The £850m new stadium will be called as the Tottenham Hotspur Stadium but will also host NFL matches, concerts and other major events as the club aims to project our new home as one of the best places for sports and entertainment.
The design is inspired by the South West Elevation and the pattern inside the design is based on the veil facade around the stadium and can be either used alongside our badge or even as a single unit.
The lettering for the design is a little different, as the letter "A" resembles an arrow pointing upwards. This is to represent our North London heritage as we look to create a great experience.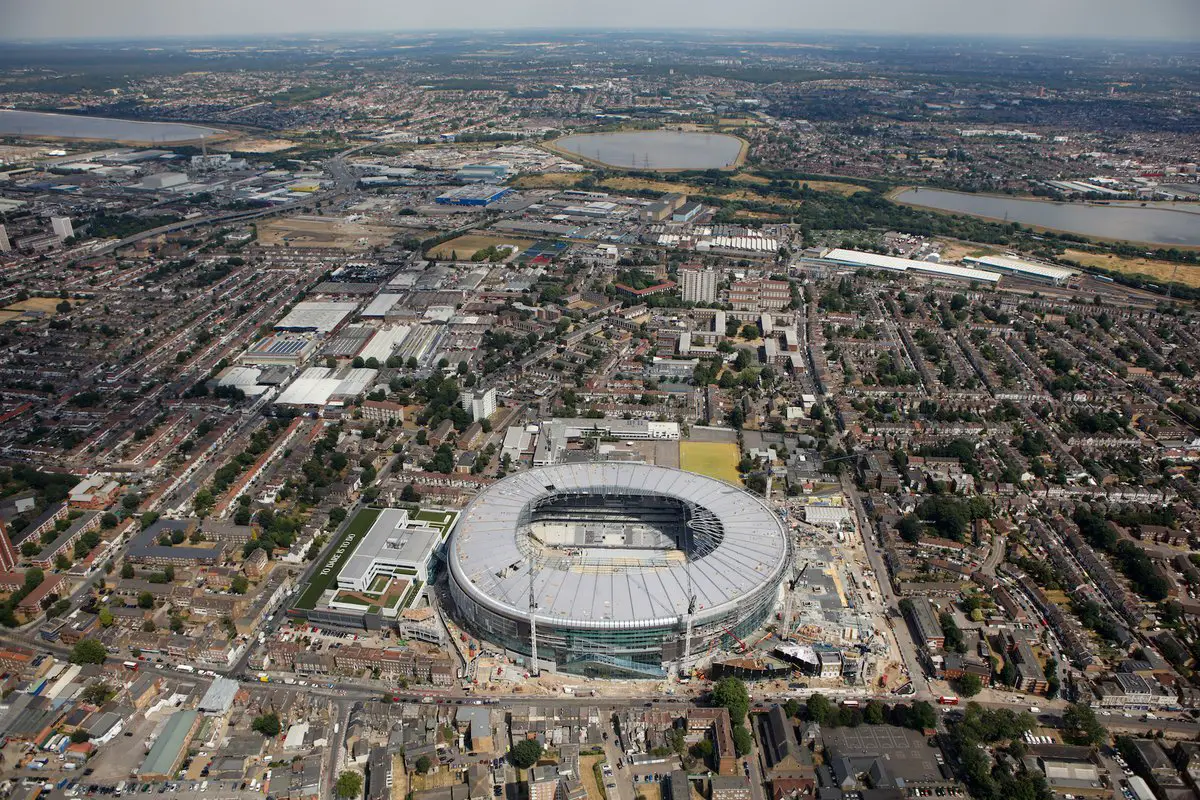 Tottenham do have a couple of test events to come up – a U23 game and then a legends game featuring the Tottenham legends and Bayern Munich legends.
These test events will then lead to our first game of the season in our new home which would be against Liverpool on 15th September.
Read more: Pochettino gives his honest opinion about the lack of transfer activity at Tottenham
While we do play at Wembley, the fans will certainly be excited about the new stadium. A lot of work has gone into it and hopefully, the fans can do their bit and create an incredible atmosphere for the boys to play in.