"People are massively overreacting", "Levy out": Some Tottenham fans split after 4-1 loss to Girona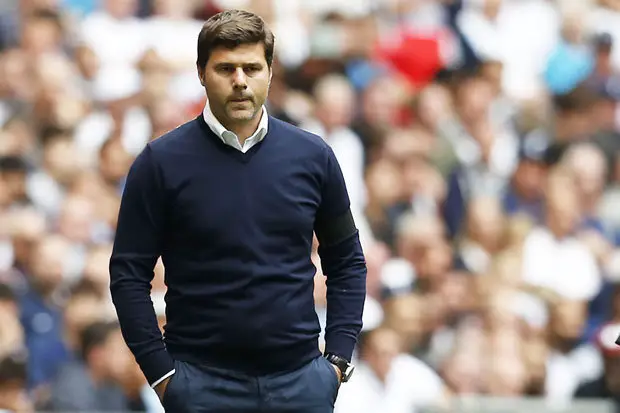 Tottenham Hotspur suffered a crushing 4-1 defeat at the hands of Girona in their recent pre-season friendly in Spain. Mauricio Pochettino had to rely on a rather depleted squad and our lack of depth has reared its ugly head yet again. We missed several of our key first-team stars like Harry Kane, Hugo Lloris, Dele Alli and Jan Vertonghen.
Despite scoring the first goal of the game through a Lucas Moura free-kick, Tottenham squandered the lead as the likes of Juanpe, Anthony Lozano, Portu and Aleix Garcia scored to put Girona in the driver's seat for the rest of the game.
Time and again, Spurs have faced a shortage of qualified personnel and this only proves that we are in dire need of signing new players. Unfortunately, to make matters worse, we are yet to make a single signing in the ongoing transfer window.
One might argue that we always keep things for the last-minute but right now, the situation is rather worrisome since the window closes in less than a week's time.
A few of our fellow supporters on Twitter were quite upset with the result but there were some who tried to remain positive. Here are some of the reactions.
https://twitter.com/StuartMunday/status/1025968736304615424
https://twitter.com/JMHTHFC99/status/1025831343014506496
Don't care.
Sign some players and keep Toby.

— . (@AIdertonghen) August 4, 2018
— Paddy Hartnett (@PaddyHartnett77) August 4, 2018
SIGN SOMEONEEEEEEEEEEEEE

— Tøm (@WaIkerPeters) August 4, 2018
https://twitter.com/RunDavinsonRun/status/1025831339218673671
Announce Arsene

— JMonson (@JFMonson) August 4, 2018
Next week is what counts. Tottenham are a couple of signings away from a title winning side.

— Rob MCFC (@Rob1966_1979) August 4, 2018
Read More: Good news for Pochettino as €50m-rated Tottenham target asks to leave the club