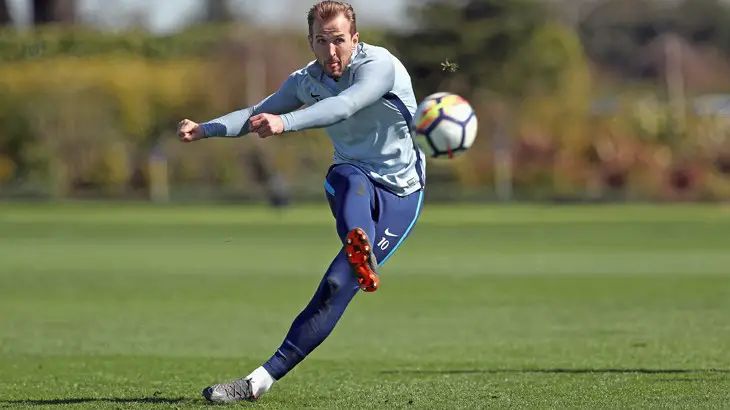 Harry Kane announced on social media the birth of his second child. The Tottenham striker posted a picture of himself with partner Kate Goodland and their child Vivienne Jane Kane.
Our beautiful addition to the family! Vivienne Jane Kane. 😍 So proud of @KateGoodlandx for having the most amazing water birth with no pain relief at all 💖💖💖 #mygirls #hypnobirthing pic.twitter.com/a6BM4CkFM1

— Harry Kane (@HKane) August 8, 2018
Kane and Goodland had their first child last January, Ivy Jane, and this is certainly good news for the English striker as he looks forward to another season with Spurs.
A report from the Mirror claims that Kane and Goodland attended the same school when they were young and got engaged last July.
A number of supporters came out on Twitter and congratulated the England captain on the birth of a new member in the family.
Congrats H!!! All the best to you and your family!

— Choff 🇮🇹 (@Iacio92) August 8, 2018
Congratulations to you both 💖🍼😊

— Clare (@chilly_spurs) August 8, 2018
There was also time for Toby Alderweireld to chip in and a fan to have a cheeky response, while other Spurs fans came out with responses about our lack of signings in the summer.
Congrats on the new contract 👍🏻

— Luke (@thfcIuke) August 8, 2018
The first and possibly only arrival this window.

— Paul O Keefe (@pokeefe1) August 8, 2018
Also, congrats to you both, thrilled for you x

— Chris Miller (@WindyCOYS) August 8, 2018
Can she play centre mid?

— Adam (@AdamGeorge94) August 8, 2018
Probably only addition we will see at spurs this transfer window!! Congrats though Harry great news 👍👶🏻

— James Hemphill (@JamesHemps1) August 8, 2018
Congrats mate, you just don't stop scoring do you! 🍻🍻

— J Ling (@JL_THFC) August 8, 2018
— Sven (@Chief_Sven) August 8, 2018
Can she play on the wing? 🤔 @THFCFredo @fohad246

— Berkan Candan (@BerkanCandan12) August 8, 2018
Read more: "That's why I love him" – Pochettino opens up about what makes him love his star player