Pochettino wants commitment from star Tottenham trio who were transfer listed by the club
The Daily Mail reports that Mauricio Pochettino has told Mousa Dembele, Toby Alderweireld and Danny Rose to concentrate on Tottenham and not think of their futures.
The report adds that the club wanted to sell the three players in the summer window but could not find quality replacements for them.
Pochettino was quoted by the Daily Mail as saying:
"If we have all the squad thinking as individuals rather than as a collective, you cannot succeed. That is the key this season.

"It is human nature that you always look after yourself. But once you cannot change anything, then you need to change your mindset and think about the team."
The manager also added that the players have to show their commitment and be professional on and off the pitch.
"I am the boss and if I expect from you to do something, then you need to provide it. You need to show your commitment, from the pitch, from the bench, sometimes from outside. That's what being professional means."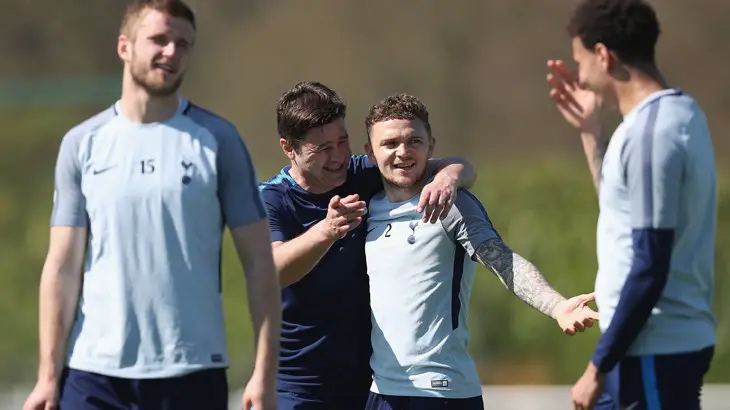 Pochettino also made a bizarre analogy of wanting to get rid of the manager but only doing it when the time is right, as the club is always looking for an ideal solution for the players.
"If you don't like your manager, in the moment you can kill your manager, then kill your manager.

"But not when it is not possible, because then you are only damaging yourselves and then your company and the fans who pay your salary every month."
The report adds that Rose would remain a Spurs player until 2021 and the Belgian pair of Dembele and Alderweireld would enter the final 12 months of their contract now.
Read more: "That's why I love him" – Pochettino opens up about what makes him love his star player
Tottenham's first game of the season is against Newcastle and hopefully, the trio of players will give it their all once the season starts.