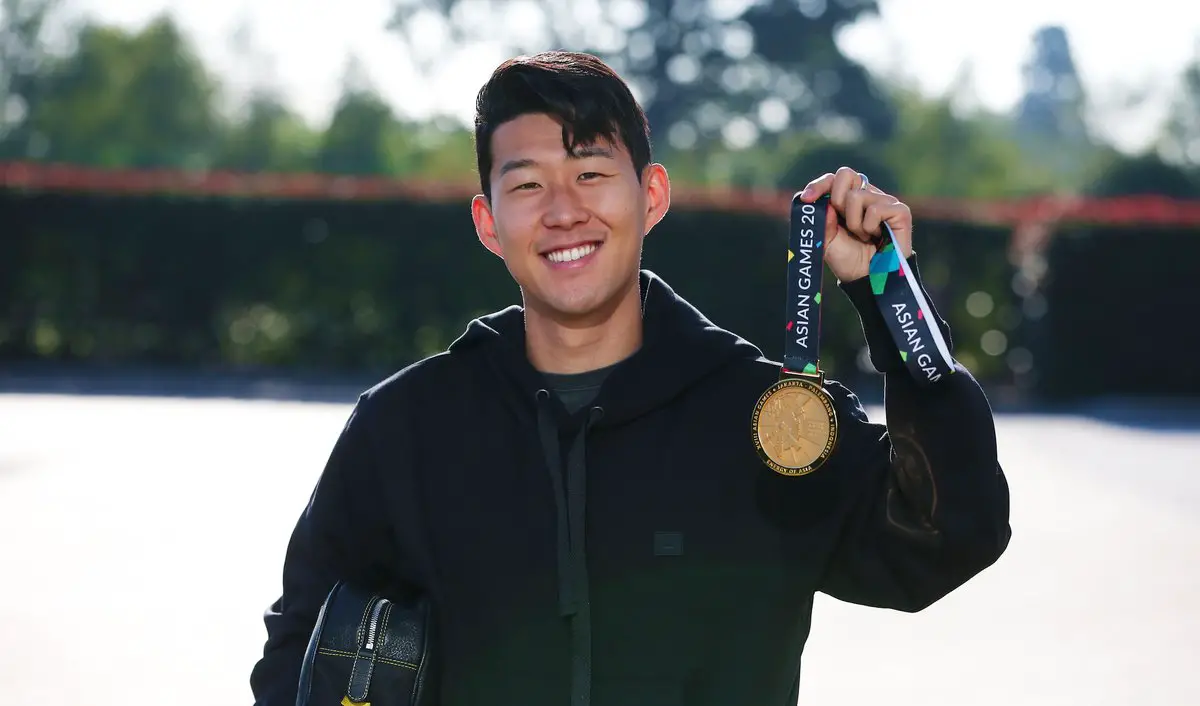 Tottenham star and recent Asian Games gold medallist Son Heung-min returned to the club, as a picture was posted on the official Twitter handle.
The forward was away on international duty with South Korea side but his gold medal has ensured the 26-year-old need not take up military training for his country.
Son has missed all our Premier League games so far but his arrival could not have come at a better time.
Tottenham face Liverpool in the next game and Dele Alli has been ruled out. Son could receive a start in the clash and he certainly will have a huge role to play for the remainder of the season.
The South Korean also had a message for Spurs fans ahead of the clash:
🇰🇷 🔊 Sonny is back at Hotspur Way and has a message for you… #COYS pic.twitter.com/b8m049T9ks

— Tottenham Hotspur (@SpursOfficial) September 13, 2018
Spurs lost their last game against Watford and the clash against Liverpool could be key in our title charge.
The Reds don't have a great record against us in recent seasons and a few fans were ecstatic seeing Sonny back at Tottenham.
Sooooonnnnny 😍😍😍😍😍 pic.twitter.com/cvOrRkZ4bY

— آحمد🇸🇦 (@iaju3) September 13, 2018
— Aaron Savieri (@ronsavie) September 13, 2018
"Great to be again back home."
It's impossible not to love him. So happy that he will be able to enjoy a full career.

— Freddie ⚖🇧🇪 (@Freddie_LR) September 13, 2018
— L (@Eriksennn) September 13, 2018
— Sam Gray (@SamGray2000) September 13, 2018
Son is legend

— Ibrahimovic (@hookjoon) September 13, 2018
My man crush for sonny is real, can't hide it…. sorry @KelClaypole, u currently playing second fiddle. #thfc #sonny #sorrytothewife

— Maaaark (@WMarkFowlerClay) September 13, 2018
No words to describe how I much I love Sonny, a great player and man. In my eyes, he's already a Spurs legend, and long may it continue.

— Joe (@Joe_DMB) September 13, 2018
SONaldo is back :O #COYS

— Stefano Sangiovanni 👽 (@SteSangio) September 13, 2018
— I 💙 Coochie (@20Role) September 13, 2018
🎶There was Heung-Min in the air tonight
The #Spurs shone bright – he's no rando
He's scoring goals for you and me, for victory
Screw you Soldado 🎶#COYS @SpursOfficial @TottenhamLIVE

— Ian Harrison (@thatblighterian) September 13, 2018
Read more: Tottenham paid more to construction workers than playing squad for stadium completion