Former Tottenham star refutes claims of wanting to leave the club
Former Tottenham defender Kyle Walker has refuted claims from Mauricio Pochettino which suggested the player wanted to leave Spurs.
The Daily Mail reports that Pochettino's book claimed that Walker wanted to leave at the end of the 2016/17 season.
However, the Manchester City man claims the Argentine did not view the defender as part of his plans. Walker was quoted by the Daily Mail as saying:
"He told me I wasn't in his plan."
The Englishman was further upset about Pochettino revealing these details which he thought was private.
"If he was going to do that he might as well have called a press conference and told everyone. He told one side of the story, but it's a side of a story I don't agree with.

"He said he had a witness in there, but he didn't tell the correct story, no way. Up until now I have never said my part. I have stayed quiet and showed a level of respect to Tottenham and I always will."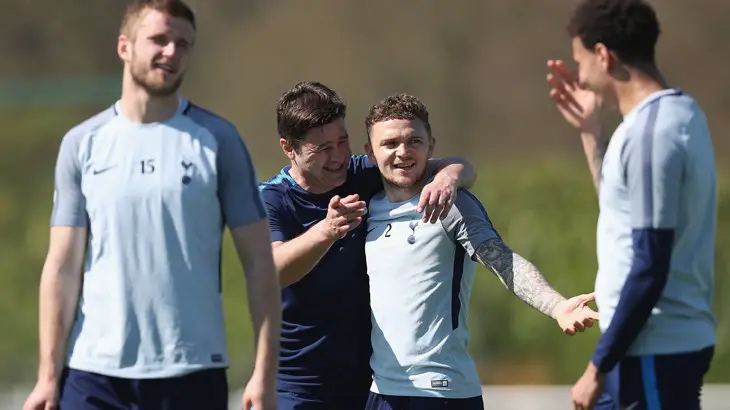 The right-back claimed he got his chances due to the manager but wanted everyone to know what really happened regarding his transfer to City.
Walker did pick up a Premier League title with Pep Guardiola last season but expressed his gratitude as well.
"I was young, needed to improve and he improved me.

"He taught me to look after myself, eat right and rest. I will never forget how much he did."
The 28-year-old is one of the best right-backs in the Premier League but it was a bit concerning when we sold him and only had Kieran Trippier in the side.
Read more: Tottenham star moves up in list of top scorers after goal against Brighton
Tottenham have two quality right-backs in Serge Aurier and Trippier and the Englishman has certainly improved a lot in the last season or so.