"Cannot fault the effort", "No shame losing to Barcelona" – Some Spurs fans admit Barcelona were better than Tottenham in 4-2 loss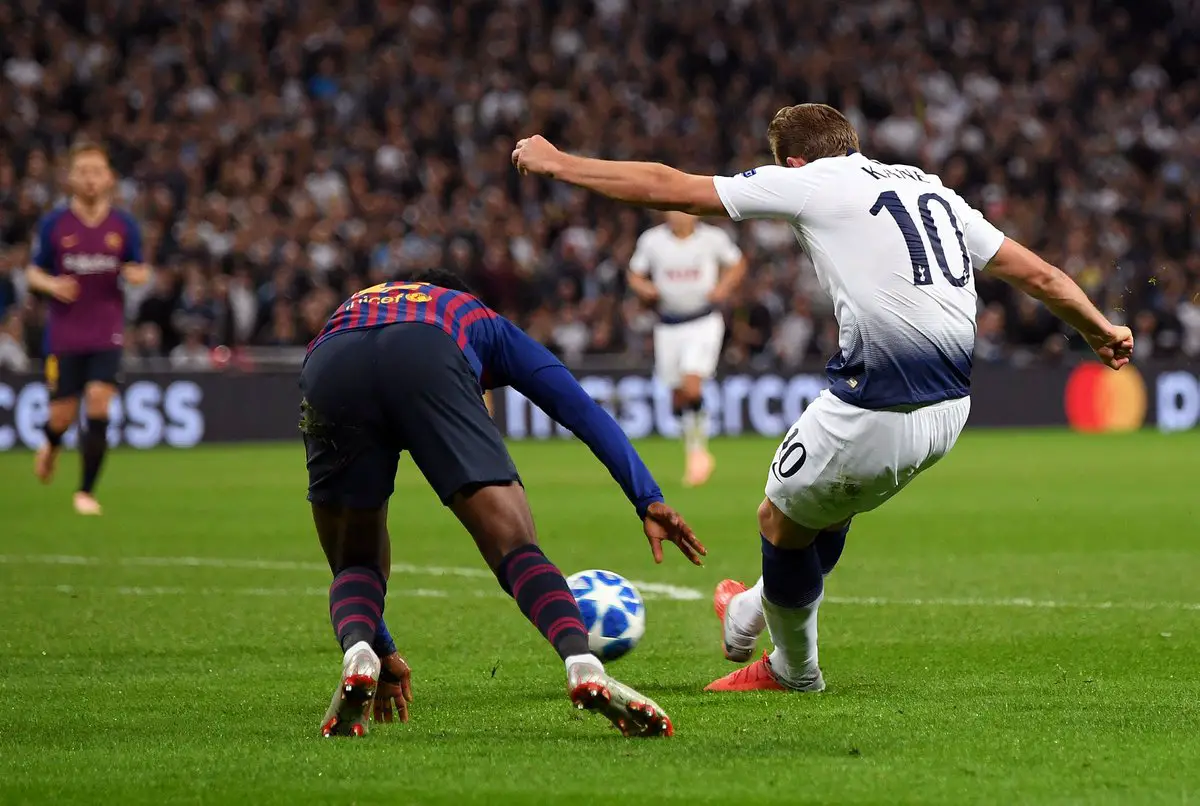 Lionel Messi was the star of the night as Barcelona defeated Tottenham 4-2 at Wembley. The loss was Spurs' second consecutive Champions League defeat but the away side were incredible.
We didn't make things easy for ourselves as Hugo Lloris, back from injury, helped the Catalans take the lead after rushing out and letting Philippe Coutinho score.
Ivan Rakitic made it two in the 28th minute with a great volley from outside the box. Messi then hit the post twice before Harry Kane came up with a smart finish to give Tottenham hope.
Messi, however, scored the third goal before Erik Lamela made it 3-2 in the 66th minute. Try as they might, Tottenham couldn't get that equaliser and it was the little Argentine who got the final goal making it 4-2 on the night.
We didn't have a number of first-team players due to injuries but the loss still stings as we gave it our all. The result left us third in the group as Inter Milan defeated PSV Eindhoven and we need a bit of a miracle to qualify for the knockout round.
Some fans were quick to blame Lloris and other players while some simply admitted that Barcelona were the better team on the night.
Gonna take a4-2 vs barca with no Vertonghen, Eriksen, Dele or Dembele

— Levy and Lewis Out (@RealDGGHD) October 3, 2018
Lloris cost us twice. First goal. Last goal. Why are we building from the back against Barca when losing in the 89th minute

— Adam Jarrett (@AdamJarrett4) October 3, 2018
Loris is still drunk

— Eliel Sando (@ElielSando) October 3, 2018
Can't complain tonight

— Hugo (@StylishSonny) October 3, 2018
We done better than I thought… different game with moussa and Eriksen. Spanish "football" is a joke, slightest touch and a foul.

— shane (@ShaneeUK) October 3, 2018
No more Sissoko, please.

— 옾트갈래)옌( (@Sonny_the_best) October 3, 2018
Excellent effort from @SpursOfficial in the 2nd half & made a real game of it. However, game started & ended w/ a mistake. @FCBarcelona & @TeamMessi different class! #THFC #COYS

— Rocky Gill (@CllrRockyGill) October 3, 2018
Hugo was terrible – rest of the team worked so hard

— WHOTUNES (@whotunes) October 3, 2018
Great performance even thought it was filled with vasts amounts of errors. But our offense looked better than most PL games. Keep lamela out there

— drew (@LMFAO__WTF) October 3, 2018
Lloris out pic.twitter.com/1OBW8J04NM

— Georgia Pearlman (@georgiapearl21) October 3, 2018
No shame losing to Barcelona; they were the better team and Messi is the greatest of all time, without doubt! In the end their greater composure on the ball won it. Enjoyed the game; was still hoping for a better result 😐

— Lance D'Souza (@aldsouza21) October 3, 2018
Cannot fault the effort from the players, but awful errors by lloris cost us dear.. I said gazzaniga deserved to stay in after his performances and I feel justified. We need to bounce back on Saturday and get ready for some huge games coming up

— Jay Read (@simplyjambo) October 3, 2018
Read more: Tottenham set to enter race for 23-year-old Paris Saint-Germain star