"Announce going home", "This is beautiful" – Some Tottenham fans love the new pitch laid out in new stadium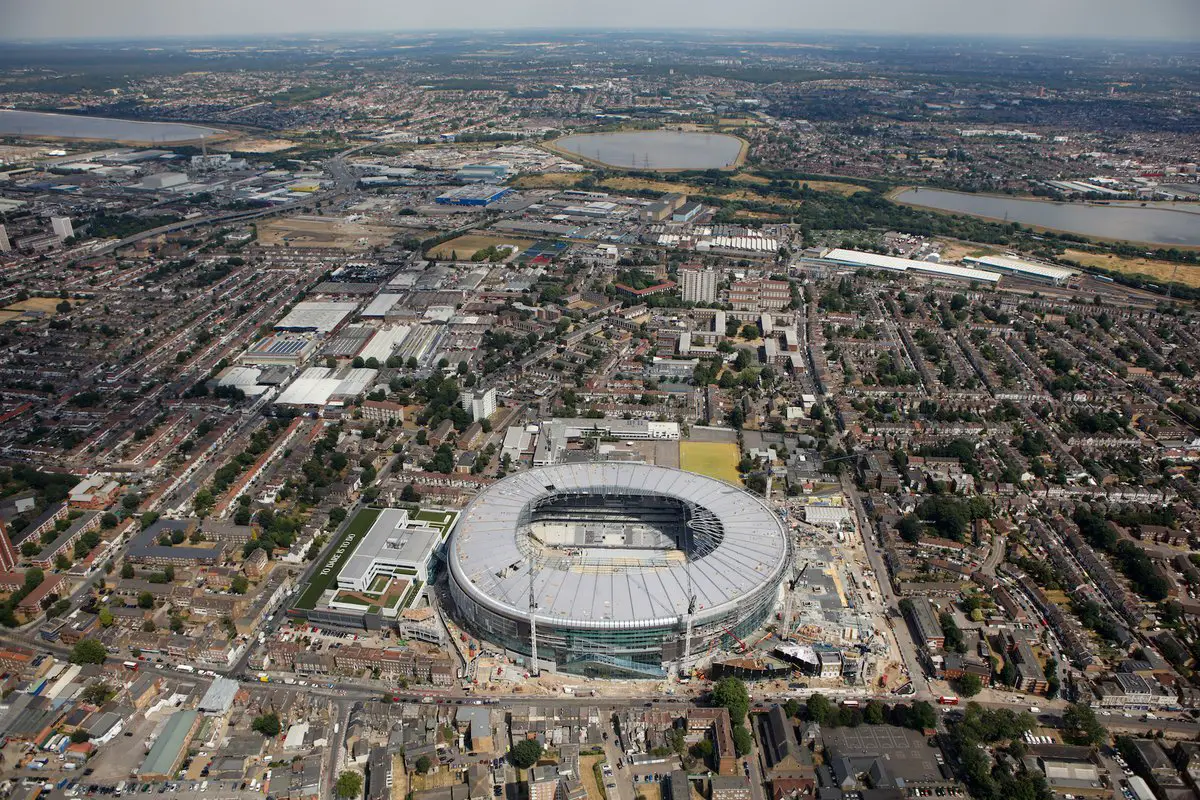 Tottenham's new stadium reached another milestone as the pitch has finally been laid. The club shared an image of the stadium with the new grass, as the ground is nearing completion.
The rolls of turf arrived earlier in the week, with the Daily Mail claiming the grass had come from the Netherlands.
The laying of the grass pitch at our new home is complete. #SpursNewStadium pic.twitter.com/LhJrrXiOEz

— Tottenham Hotspur (@SpursOfficial) October 4, 2018
Tottenham had pencilled 1th September as the date for the stadium's inauguration. However, delays ensured that was pushed back as a lot of work was pending at our new home.
Mauricio Pochettino recently claimed that we could play at the ground before Christmas. Tottenham have less than a couple of months to get the stadium ready if we are to achieve the manager's deadline.
Nevertheless, some fans were pleased with the latest development and couldn't wait to see games at the venue.
Oh my.

— Spurs Stat Man (@SpursStatMan) October 4, 2018
ANNOUNCE GOING HOME

— Martin (@MPH1982) October 4, 2018
This is beautiful

— LP ✈️ (@Verttonghen) October 4, 2018
Tottenham Hotspur Football Club, welcome back to WHITE HART LANE. #WHL

— Geoff Humphrey (@grhumphrey) October 4, 2018
Can't wait to go to a game here. Someone pay for my plane ticket from San Diego pleaseeee

— drew (@LMFAO__WTF) October 4, 2018
— Shelley Johnson (@shelleyj89) October 4, 2018
just a set of goalposts now lads and youre good to go 👍

— Dafydd James (@DafJames1) October 4, 2018
— Brian (@Brian_687) October 4, 2018
Just wow, personally I applaud our chairman for having the vision and bravery to take on a project like this, I don't want to wait, but it will be well worth it!

— William Wilson (@WillWilson78) October 4, 2018
— Mark Carter (@markcarter1986) October 4, 2018
It looks ready to move in

— Mr.Harry (@TGheiti) October 4, 2018
Game before christmas please

— david rabbett (@davidcr65) October 4, 2018
Looking good. And already more atmosphere than at The Emirates.

— Rob Page (@robpage60) October 4, 2018
HOME SWEET HOME. #COYS #SpursNewStadium

— spurs ⚽️ (@ItsASpursThing) October 4, 2018
Read more: Harry Kane ties Champions League record with goal against Barcelona