"Gotta be Harry" – Some Spurs fans name first player to score at new stadium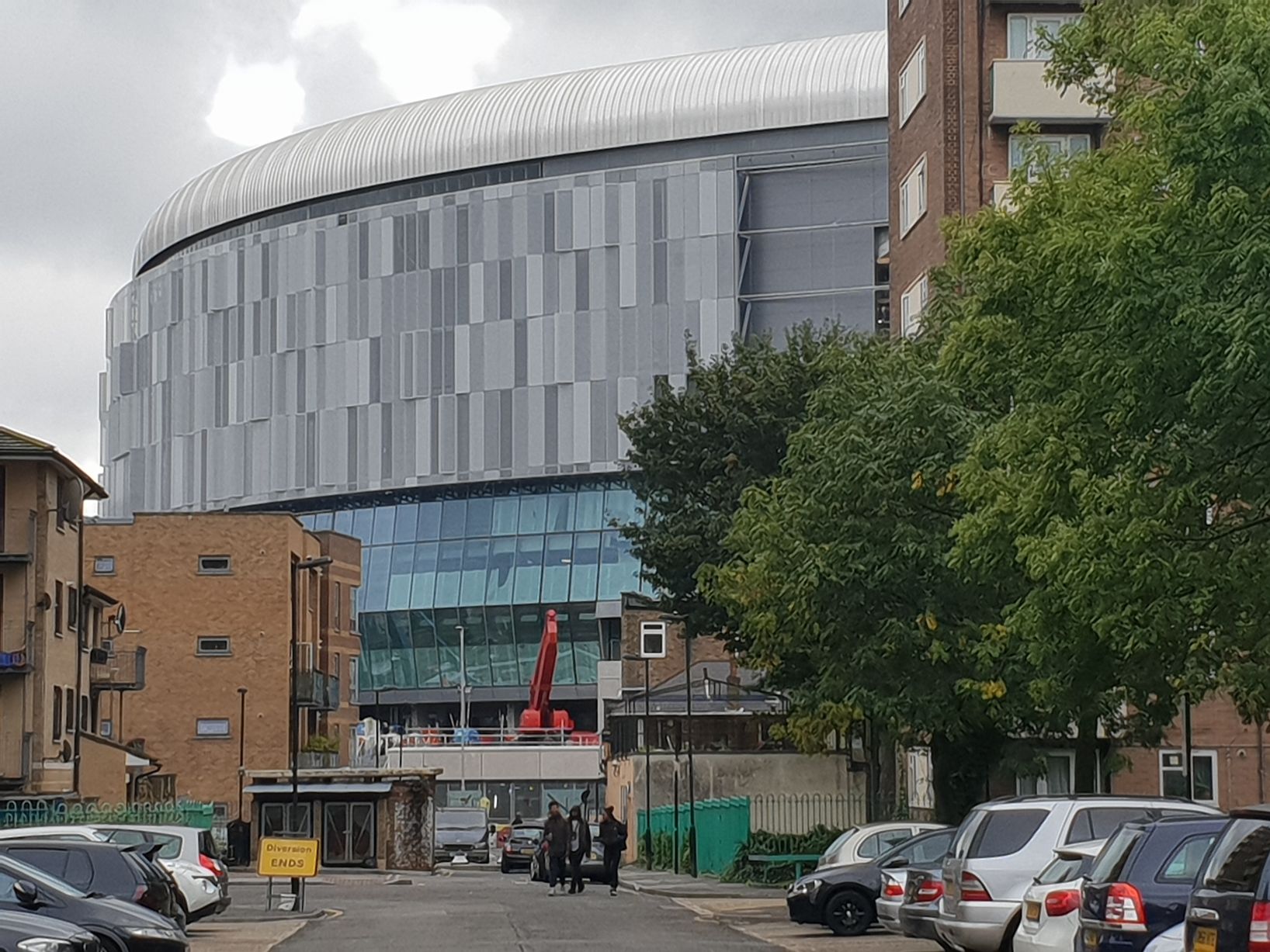 Tottenham's new stadium is inching its way to completion as the goal posts have been installed at the "home end" of the stadium.
UPDATE AT TOTTENHAM'S NEW STADIUM:
The goal posts have been installed in front of the South Stand ("home end"). 😀⚽️🏟👍
Who will be the first player to score in the new stadium?#COYS #THFC #TheTottenhamHotspurStadium #NewSpursStadium #SpursNewStadium pic.twitter.com/FYKVVSkfsA

— Chris Cowlin (@ChrisCowlin) October 8, 2018
The pitch was laid out earlier last week, and we could see the team play at the ground before the start of the year.
Mauricio Pochettino claimed Christmas is a target for the side, and until then, we will be playing our Premier League games at Wembley.
Our Champions League group home games will also be held at Wembley. And it will be interesting to see where we could play if we make it to the knockout stage.
Tottenham had planned to open the ground on 15 September but there hasn't been a confirmation on when the stadium would be complete.
That didn't stop a number of fans from predicting who would be the first scorer at the venue.
@HKane . Last goal at old whl. 1st goal in new one

— Steve Betts (@bettssteve) October 8, 2018
Moussa Sissoko.

— Ekene (@OgaDavinson) October 8, 2018
Foyth

— Ikey (@RafaVDV) October 8, 2018
Llorente or sissoko

— Mariam (@mari_hus) October 8, 2018
Eric Dier obviously

— ¹⁵ (@ILoveEricDier) October 8, 2018
Son will score first

— Grants Greener Gardens.co.uk (@GrantIrgrant) October 9, 2018
Wanyama

— Chris. (@Amosesque) October 9, 2018
Alfie Whiteman.

— Jack Calfolďv (@SpirituallySpur) October 8, 2018
Our goal machine Moussa sissoko

— Kieren Flanagan (@KierenFlanagan) October 8, 2018
Lloris O.G 🤭

— Paul (@winner5515q) October 9, 2018
Got to be Harry hasn't it?

— Gary Chapman (@Gazby77) October 8, 2018
Gotta be Harry

— George Lee Brasier (@ggbrasiano) October 8, 2018
Read more: Tottenham keeping tabs on 19-year-old scoring sensation from Sunderland