"Love. This", "Do it again!" – Some Tottenham fans go crazy after Eric Dier wipes out Sergio Ramos with tackle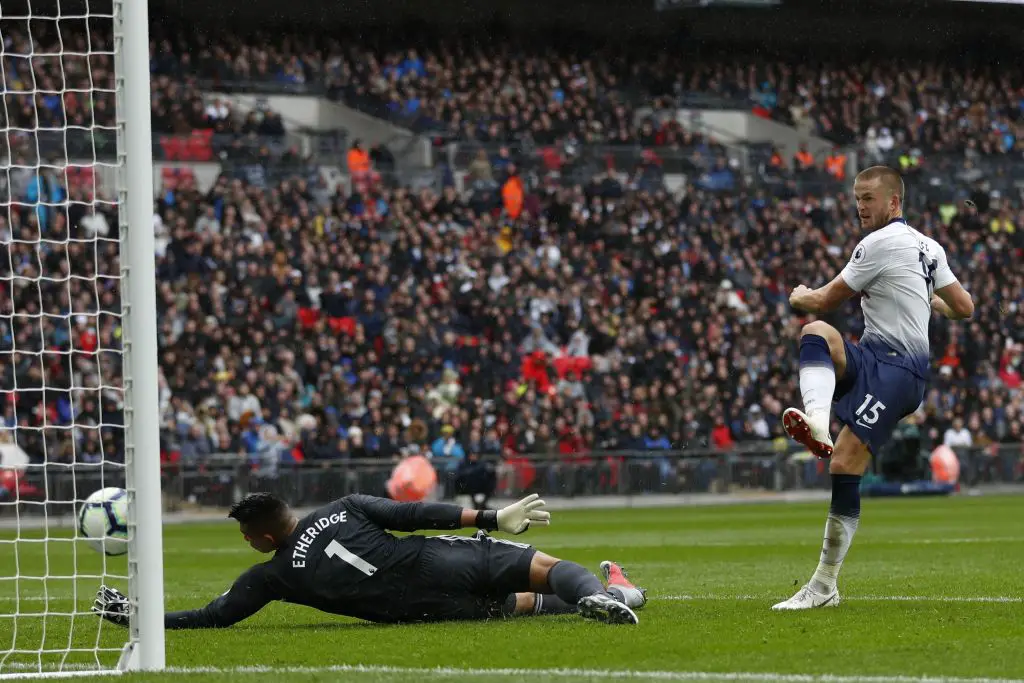 Eric Dier produced one of the moments from an exciting UEFA Nations League game between England and Spain.
The Three Lions travelled to Seville for the fixture and came out 3-2 winners. Harry Kane got a couple of assists as England raced to a 3-0 lead within 40 minutes.
Spain mounted a bit of a comeback with Paco Alcacer scoring in the 58th minute before Sergio Ramos got a goal deep into injury time.
Dier has started seven Premier League games for us this season, and his crunching tackle on Sergio Ramos was the talk of Twitter.
Eric Dier vs Sergio Ramos with one of the most fabulously pointless clatterings ever seen. Magnificent. pic.twitter.com/hYfGBTmgdX

— Panini Cheapskates (@CheapPanini) October 15, 2018
The 24-year-old was booked for the clean tackle and protested with the referee claiming that he got the ball.
The Tottenham star might have picked up a yellow for his troubles, but a number of fans were ecstatic with the tackle from the Englishman.
Amazing to think he'll get a yellow card and a knighthood for the same tackle

— Panini Cheapskates (@CheapPanini) October 15, 2018
Its never pointless when you have a chance to flatten ramos

— Andreu (@zebalon_CULE) October 15, 2018
Poor refereeing there. Took the ball first!

— A D Bryan (@ADZMBV2_0) October 15, 2018
Proper Brexit tackle that is

— Danny Smith (@dasmith91) October 15, 2018
— Charlie Hewitt (@charliehewitt94) October 15, 2018
Make Dier England captain for the next game and every England fixture in the future. Proper good wallop that, true blue passport, leave means leave football.

— Jack (@rndmaccount_88) October 15, 2018
@MoSalah likes this video

— Panos Kostopoulos (@Panos88K) October 15, 2018
Nothing about this challenge is pointless and everything about this tackle is fabulous.

— Jordan Collins (@cordanjollins) October 15, 2018
Do it again! Do it again!

— That Dude Mills ™ (@ThatDudeMills_) October 15, 2018
I loved every millisecond of that #COYS

— Christian Nash (@ChristianJNash) October 15, 2018
— bencuth87 (@safc87) October 15, 2018
snapped him in half 😂😂

— Brennan Partridge (@BrennanP95) October 15, 2018
Cracking tackle!

— Alex Britton (@allyb1989) October 15, 2018
Love. This.

— Alex shahmirzadi (@alexsoccer_8) October 15, 2018
Read more: Tottenham set to lose midfield dynamo to Chinese Super League side