"You ran that game", "Great performance today" – Several Tottenham fans praise star's performance against West Ham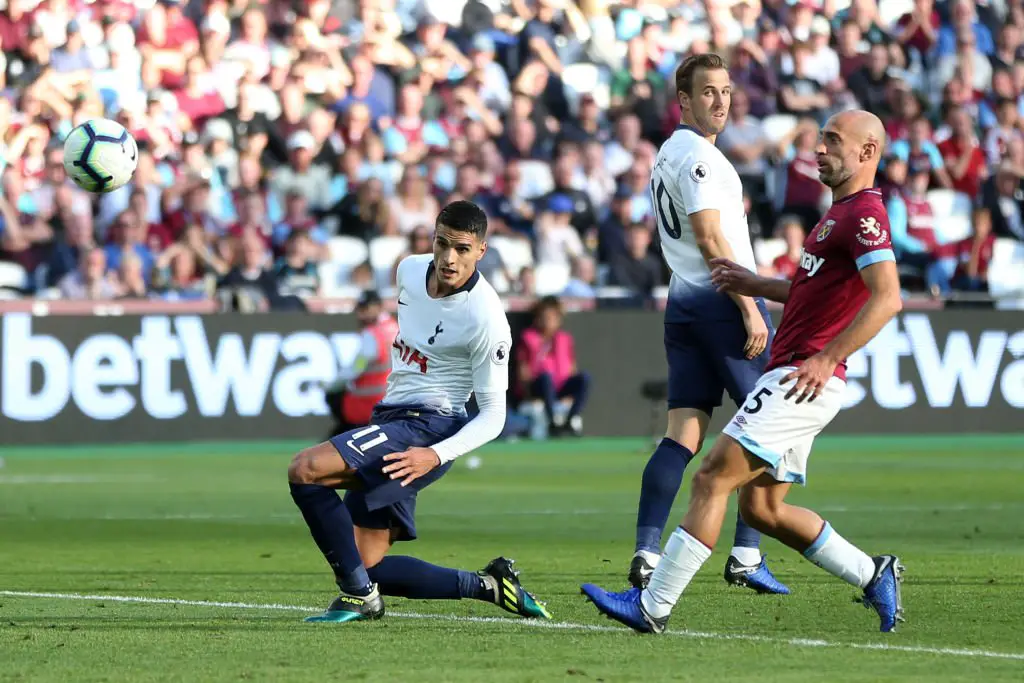 Tottenham fans are getting to see what a fit Erik Lamela can produce on the pitch. The Argentine has had his injury problems at the club but this season, Lamela has five goals and three assists to his name from eight games.
The 26-year-old only has four starts this season and was the only scorer in our 1-0 win over West Ham on Saturday.
The former AS Roma man has been involved in a goal or an assist in eight of his last nine games, and there should be more to come from him.
The winger shared a few images on Twitter of the win at the London Stadium, and several fans were quick to praise the in-form talent.
3 puntos claves afuera de casa para seguir ahí arriba en la pelea … vamos equipo, a seguir 💪💪

3 big points to continue the fight up top! We keep on going 💪 #EL11 #COYS #premierleague pic.twitter.com/vytNT0CeNn

— Erik Manuel Lamela (@ErikLamela) October 20, 2018
Love you long time, Erik.

— Shelley Johnson (@shelleyj89) October 20, 2018
Great Performance today, @ErikLamela 👑🇦🇷

— Mason (@Laamela) October 20, 2018
You ran that game, Coco. Amazing performance. 👏👏

— AT (@autoamort) October 20, 2018
Great header Coco! MoTM today 👍🏻

— Dan Eagling (@WyartLane77) October 20, 2018
You're on fire 🇦🇷🇦🇷🔥

— Liam (@ballrxll11) October 20, 2018
You're doing great Erik ♥️ #COYS

— Michael O'Sullivan (@Michael87977383) October 20, 2018
Good job my man. I've supported you through your long injury & when you returned, & weren't in great form I said you just needed time to recover. To show my faith, my 1st Spurs shirt was Gareth Bale,the second was yours.

— cliff kobland (@drcliffk) October 20, 2018
FantastiCOCO! ⚽️

— TornadoMudkip (@MudkipTornado) October 20, 2018
Awesome job!! Great goal against the scum

— Jay Read (@simplyjambo) October 20, 2018
Love you coco!!!! Thanks for the victory #coys

— noname (@yiddooooo) October 20, 2018
coco pops bubbles pass it on 😏😏

— colin (@skiathospurs) October 20, 2018
Read more: Mauricio Pochettino sends out warning that Tottenham may not sign new players in January