"Spursy", "Absolute classic" – Rival fans roast Tottenham for Champions League advertisement
Tottenham aren't having a great time in the Champions League. After defeats against Barcelona and Inter Milan, things took a turn for the worst against PSV Eindhoven.
In a must-win clash, Spurs were leading 2-1 with 10 minutes to go. However, Hugo Lloris got sent off and we ended up getting a single point when we should have picked up all three.
The draw will hurt more since we should have scored four or five goals. To make matters, salt was rubbed into our fresh wound as an image of Tottenham's advertising was shared on social media.
The ad claims that Tottenham is the only place for Champions League football in London. Chelsea and Arsenal are fighting it out in the Europa League but if we continue playing in this manner, we would be the third London team in the competition this season.
Many rival fans weren't going to let this go and posted their reactions on Twitter.
Too true. It was inevitable after this piece of advertisement was put up…

— Joe 🏴󠁧󠁢󠁥󠁮󠁧󠁿 (@JblincoTHFC) October 25, 2018
Apparently time is running out to secure premium seats at their new stadium. 😂

— Tommy D (@BluebloodTD) October 25, 2018
😂 spursy

— GC (@GeorgeCunning97) October 25, 2018
Absolute classic. If they're lucky they might be able to cross out Champions and replace it with Europa.

— Sam Binch (@SamBinch) October 25, 2018
Peak banter is Spurs advertising their stadium as the only place you can watch champions league football in London but as it stands it might not get to see any UCL game 😂

— Gibbs (@GibbzBryan) October 24, 2018
Spurs advertising their new stadium as "the only place to watch Champions League in London" and then going out before they actually open their stadium is the most spurs thing of all the time. #PSVTOT

— Gerard Keown (@Gerardyk05) October 24, 2018
I know. As a Spurs fan I'm embarrassed!

— Becca 🇬🇧 (@Labratx1981) October 25, 2018
I don't think they'll even make it to Europe league

— yosatooo (@iamayser) October 25, 2018
Read more: "Never say never" – Tottenham first-teamer does not rule out return to former club
"Tottenham till I die", "Outstanding effort": Some Spurs fans laud players despite 1-0 loss to Man City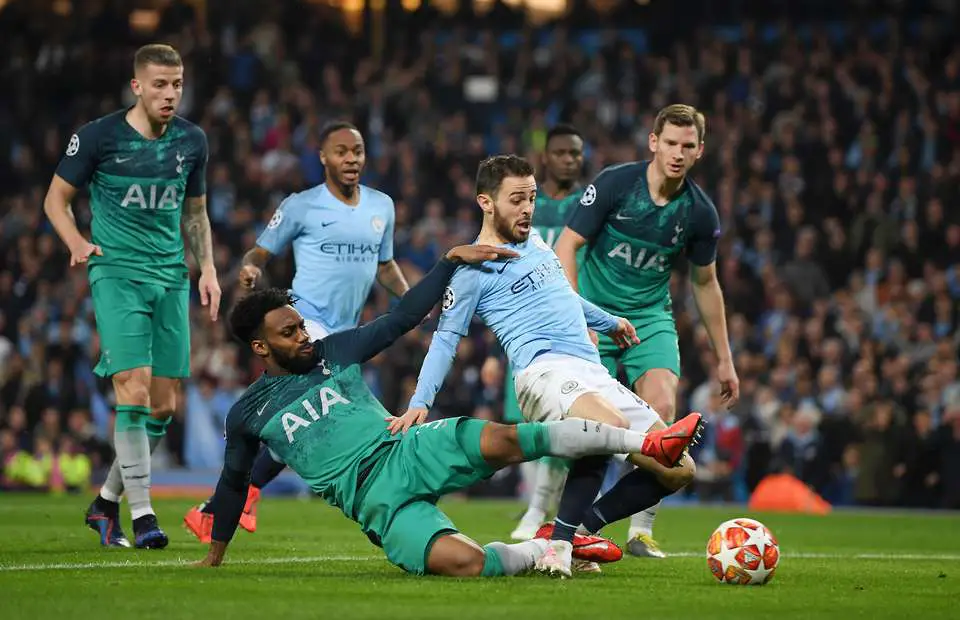 Tottenham Hotspur and Manchester City faced off for the third time in the space of ten days this afternoon, with City emerging victorious on this occasion, thanks to an early goal from Phil Foden.
The 18-year-old's goal in the fifth minute was enough to decide the match, despite Tottenham creating numerous chances to equalise and maybe even take a lead.
The game lacked the goals of the midweek clash but there was still plenty of incident, with both sides having numerous chances. In the end, City were grateful to have a solid performance from Ederson, who made some key saves to deny Son and Moura.
City did have chances to extend their lead – Sergio Aguero's effort blocked at close-range by an excellent Toby Alderweireld and Raheem Sterling was kept out by Paulo Gazzaniga's outstretched leg. The hosts' looked twitchy in the final 15 minutes of the game as our gaffer threw Llorente on the field.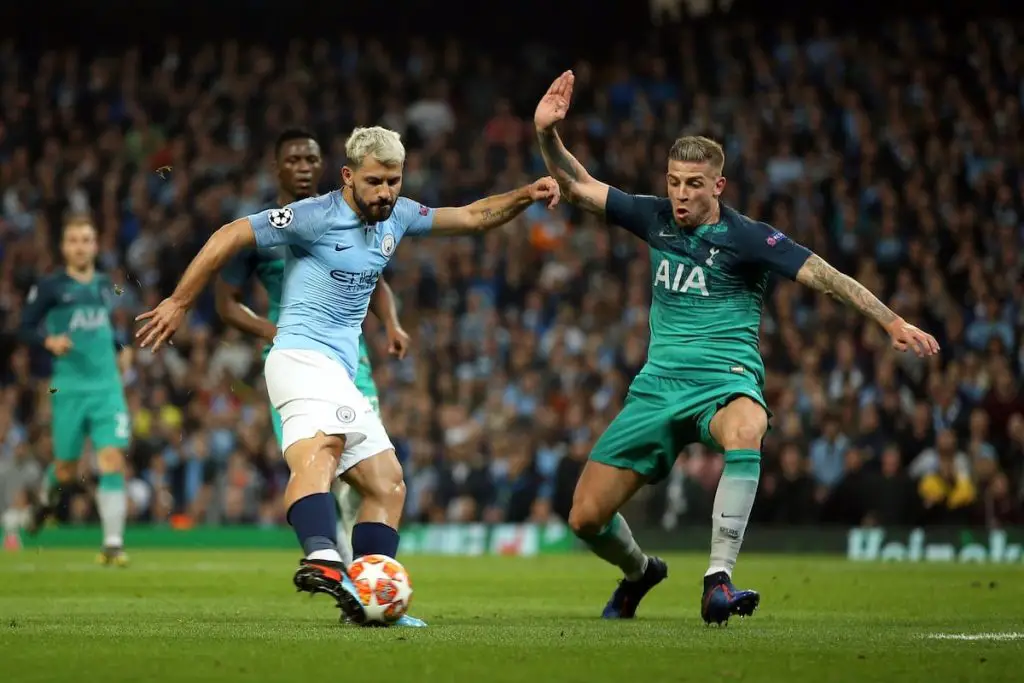 Before Llorente came in, Moura had a good chance to make it 1-1, only for his low shot from the right angle to be blocked by a combination of Stones and an onrushing Ederson.
Despite all the pressure in the final 10-15 minutes of the game, where City were constantly pinned back, we eventually didn't do enough in front of goal. Defeat at the Etihad means we stay in third but could be in fourth if our north London rivals Arsenal win tomorrow against Crystal Palace.
Read more Tottenham news, click here – Latest Spurs news
After the 1-0 loss to City, here's how our fans reacted on Twitter.
Good performance, just not our day, HEADS UP

— ZGold26 (@Gold26Z) April 20, 2019
We knew we'd probably lose this today, win the next 4 and we're in the top 4, it's still in our hands, come on you spurs!

— Dan (@theravingcrew) April 20, 2019
Team played well …… just unlucky with the chances ……Foyth had a damn good game

— nik kelly (@nikkelly7) April 20, 2019
Win, lose, or draw. I'm Tottenham till I die!⚪💙 #COYS

— Agis Zalfa Verenia (@ZalfaAgis) April 20, 2019
I think it was a good thing to do this much even though there were many injured players!

— You made it. (@0UjDe2LdKiLwGV9) April 20, 2019
Very unlucky today – played well 👍🏿👍🏿

— Who's next (@whotunes) April 20, 2019
Plenty of passion and equal with shots on goal but noyhing going for us today. We could of collapsed after 5 mins but we stayed strong but we should of taken those chances and deserved at least a point. Onto next week against BHA where it really is 3 points and nothing else COYS

— Darrell Hegerty (@darrellh59) April 20, 2019
Good effort fair play 👍

— Chocky✌️ (@Chockyy24) April 20, 2019
Good Effort 👏 #COYS

— Hakan Yılmaz Ayan (@MaJestiGa) April 20, 2019
Outstanding effort. Given the chances we had we might have got something from the game. More of this next week and we'll be fine.

— Terry Dignan (@TerryDignan) April 20, 2019
Foyth was massive

— Heung-Min Son is my dad (@melancholy_m00n) April 20, 2019
Foyth was brilliant! 💪

— Shahadat Albiceleste (@Fideo_SH) April 20, 2019