"Should be sold ASAP", "Why not Aurier?" – Some Tottenham fans rip into player after 1-0 loss to Manchester City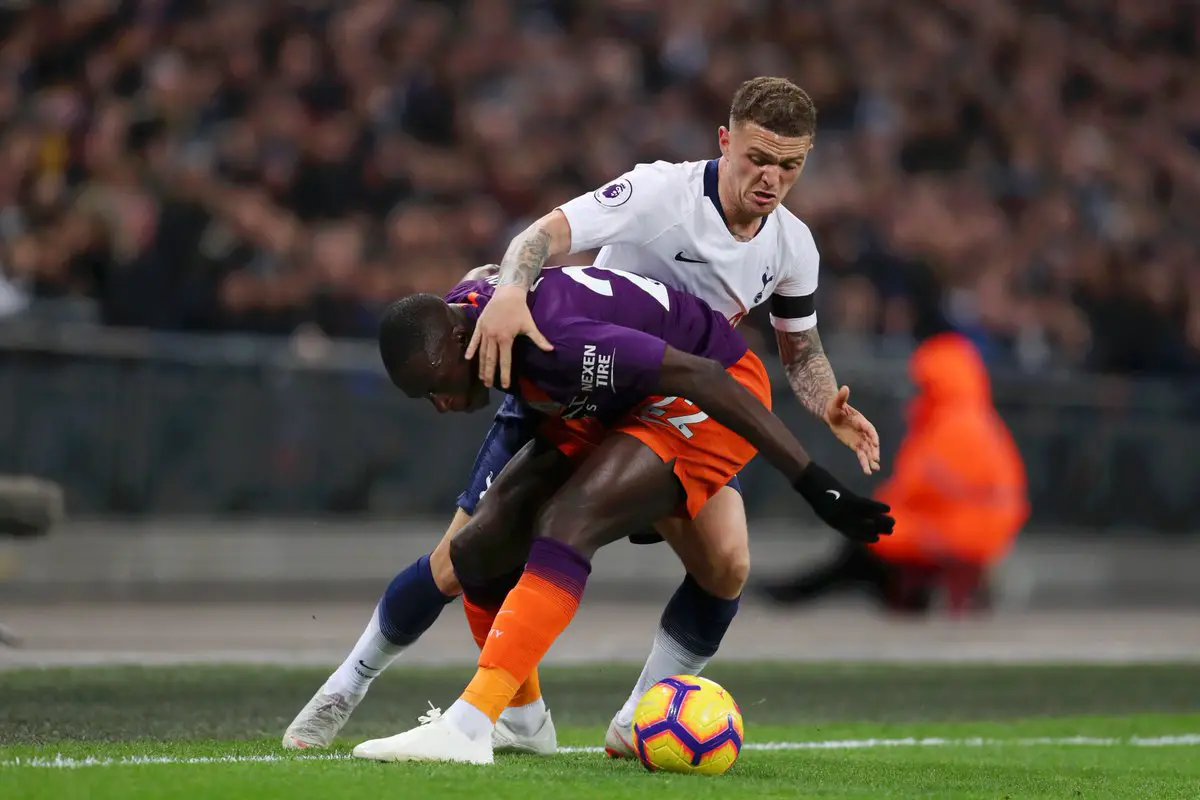 Mauricio Pochettino cut a frustrated figure as Tottenham lost 1-0 to Manchester City. Riyad Mahrez scored the only goal of the game in the sixth minute, and the Spurs boss was upset at conceding early on.
Playing at an atrocious Wembley pitch didn't help but the manager did comment that our performance deserved more.
🗣️ Mauricio felt we deserved more after tonight's narrow defeat against Man City at Wembley: pic.twitter.com/mJuTUnRgvm

— Tottenham Hotspur (@SpursOfficial) October 29, 2018
Pochettino was right in saying we cannot concede poor goals and the Mahrez one was a perfect example of that. Kieran Trippier made a couple of mistakes in the lead up to that goal, and some players didn't turn up for the game.
The loss puts our start to the Premier League season in perspective. We are already five points behind the leaders and have lost to two of our rivals at home, City and Liverpool.
A number of the Tottenham fans were upset at the performance and ripped into Trippier on Twitter.
We deserved more. He deserved more backing from the owner in the transfer window.

— Delenquent (@delenquent) October 29, 2018
We wont win these anything with Davies & Trippier – Davies just isn't good enough period, way out of his depth and Trippier can't even beat first man on corners and freekicks now and has lost so much pace, his heads gone. Even give KWP a run at Left Back FFS 🙄

— tim walsh (@tincup6969) October 29, 2018
Sorry sounding like a broken record now. Been lucky this season to be where we are. Should have been investment in the summer, when we could lure players with CL. Won't get anyone in January, and won't win any trophies. Going to be a long season.

— Alistair Bibby (@AliBibby13) October 30, 2018
Your own fault, tripper should be sold ASAP and AGAIN waiting too long to make subs

— N17 hero (@hero_n17) October 29, 2018
Why not aurier?

— jim (@JamestheyidJim) October 29, 2018
Trippier cannot defend. He has no sense of positioning. Rash decisions one moment then hesitation the next.

— Richard Allen (@RichSpurs1882) October 30, 2018
He keeps playing the guys who make mistakes what do he expect to happen.

— Paul Ferguson (@Fergz16) October 29, 2018
Read more: "Deserved a point", "We played well" – Some Tottenham fans believe club didn't deserve to lose to Manchester City
"Tottenham till I die", "Outstanding effort": Some Spurs fans laud players despite 1-0 loss to Man City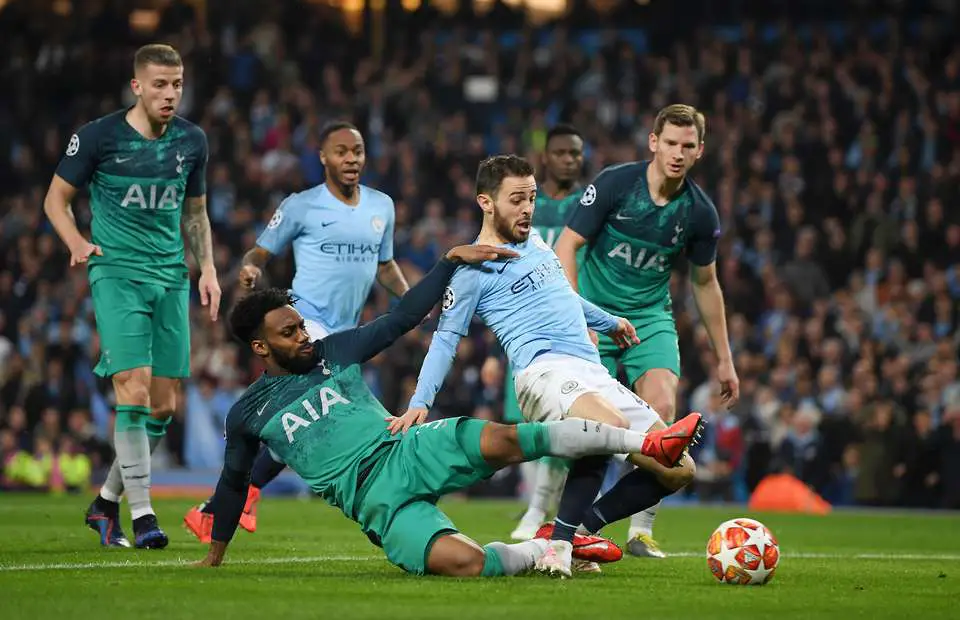 Tottenham Hotspur and Manchester City faced off for the third time in the space of ten days this afternoon, with City emerging victorious on this occasion, thanks to an early goal from Phil Foden.
The 18-year-old's goal in the fifth minute was enough to decide the match, despite Tottenham creating numerous chances to equalise and maybe even take a lead.
The game lacked the goals of the midweek clash but there was still plenty of incident, with both sides having numerous chances. In the end, City were grateful to have a solid performance from Ederson, who made some key saves to deny Son and Moura.
City did have chances to extend their lead – Sergio Aguero's effort blocked at close-range by an excellent Toby Alderweireld and Raheem Sterling was kept out by Paulo Gazzaniga's outstretched leg. The hosts' looked twitchy in the final 15 minutes of the game as our gaffer threw Llorente on the field.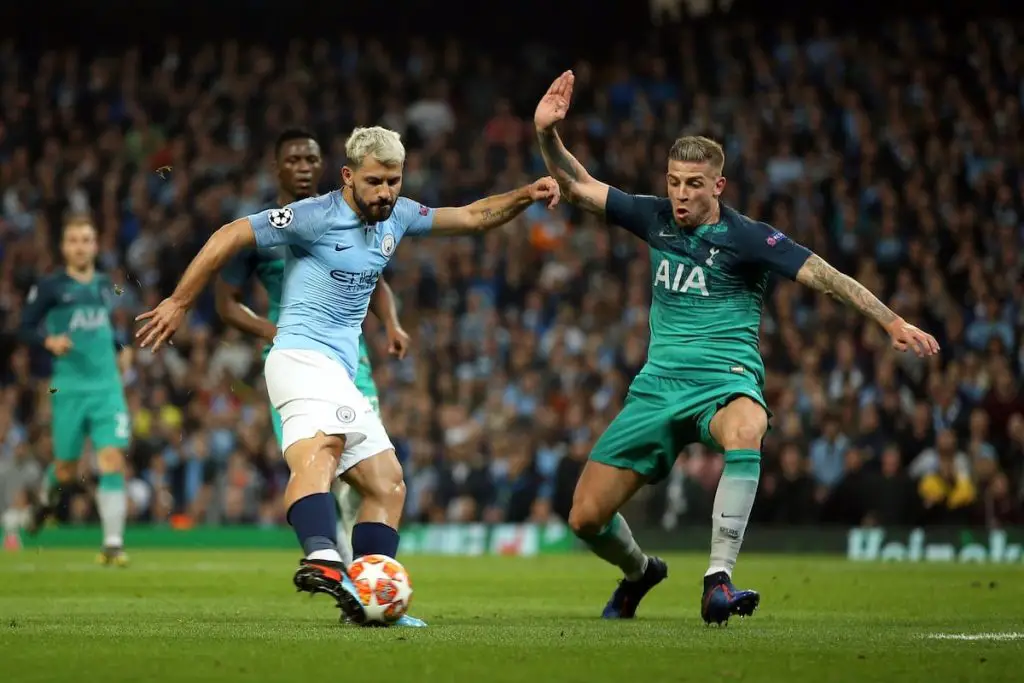 Before Llorente came in, Moura had a good chance to make it 1-1, only for his low shot from the right angle to be blocked by a combination of Stones and an onrushing Ederson.
Despite all the pressure in the final 10-15 minutes of the game, where City were constantly pinned back, we eventually didn't do enough in front of goal. Defeat at the Etihad means we stay in third but could be in fourth if our north London rivals Arsenal win tomorrow against Crystal Palace.
Read more Tottenham news, click here – Latest Spurs news
After the 1-0 loss to City, here's how our fans reacted on Twitter.
Good performance, just not our day, HEADS UP

— ZGold26 (@Gold26Z) April 20, 2019
We knew we'd probably lose this today, win the next 4 and we're in the top 4, it's still in our hands, come on you spurs!

— Dan (@theravingcrew) April 20, 2019
Team played well …… just unlucky with the chances ……Foyth had a damn good game

— nik kelly (@nikkelly7) April 20, 2019
Win, lose, or draw. I'm Tottenham till I die!⚪💙 #COYS

— Agis Zalfa Verenia (@ZalfaAgis) April 20, 2019
I think it was a good thing to do this much even though there were many injured players!

— You made it. (@0UjDe2LdKiLwGV9) April 20, 2019
Very unlucky today – played well 👍🏿👍🏿

— Who's next (@whotunes) April 20, 2019
Plenty of passion and equal with shots on goal but noyhing going for us today. We could of collapsed after 5 mins but we stayed strong but we should of taken those chances and deserved at least a point. Onto next week against BHA where it really is 3 points and nothing else COYS

— Darrell Hegerty (@darrellh59) April 20, 2019
Good effort fair play 👍

— Chocky✌️ (@Chockyy24) April 20, 2019
Good Effort 👏 #COYS

— Hakan Yılmaz Ayan (@MaJestiGa) April 20, 2019
Outstanding effort. Given the chances we had we might have got something from the game. More of this next week and we'll be fine.

— Terry Dignan (@TerryDignan) April 20, 2019
Foyth was massive

— Heung-Min Son is my dad (@melancholy_m00n) April 20, 2019
Foyth was brilliant! 💪

— Shahadat Albiceleste (@Fideo_SH) April 20, 2019