"Helped turn the game", "Game changer" – Some Tottenham fans claims this star transformed England after coming on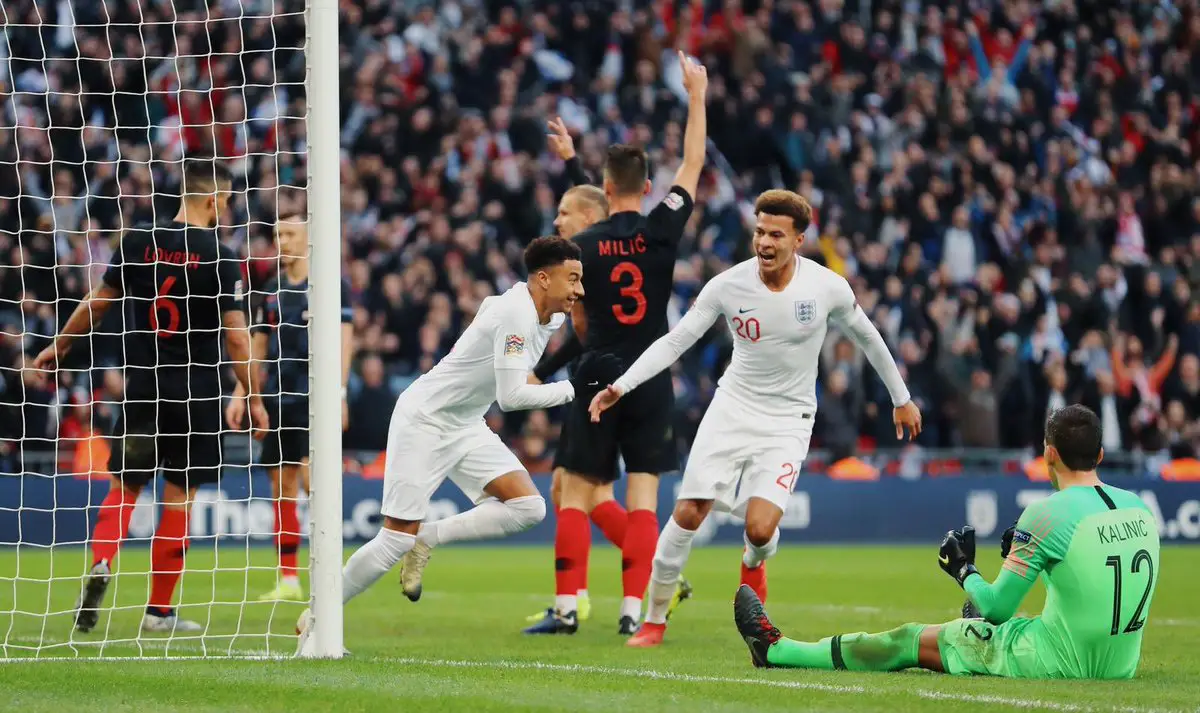 England looked set for more international heartbreak as Croatia were leading in their UEFA Nations League game.
The hosts then turned things up a notch after Jesse Lingard scored the equaliser and Tottenham star Harry Kane got the winner.
The England captain turned saviour for the side again, but another Tottenham man also turned the game on its head with his arrival.
Dele Alli didn't start in the important clash against the Croatians but came on with around 30 minutes remaining in the tie.
The Englishman didn't score or grab an assist but his attacking display helped England to the semi-finals of the competition.
The 22-year-old has struggled for goals and assists this season, but this performance certainly led to several Tottenham fans applauding the youngster.
As soon as you joined, the English game got more creative. Well played

— Lace Up🇦🇱 (@LaceUp144) November 18, 2018
i'm so proud of you!!🖤

— ًًًًً (@spursdele) November 18, 2018
Helped turn the game mate 🤜

— mmee3087 (@marcusmee) November 18, 2018
Well played Dele 😍 and Jesse too. Xoxo

— Fiona nelson (@Fionane34755545) November 18, 2018
Absolutely brilliant… well done lads 🙌🏼

— Clare Sadlier 🌱🦋 (@ClareSadlier) November 18, 2018
Don't say it
Don't say it
Don't say it
Don't say it
Don't say it
Don't say it
Don't say it
Don't say it
Don't say it
Don't say it
Don't say it

Me:
IT'S COMING HOME! 🏴󠁧󠁢󠁥󠁮󠁧󠁿🏆

— enamored (@lungssta_) November 18, 2018
Absolutely buzzing, what a game.
Well done to yourself and the boys!!

— Mark Leaming (@MarkLeaming) November 18, 2018
Played well dele

— noname (@yiddooooo) November 18, 2018
the uefa nations league is coming home🤟

— ًًًًً (@spursdele) November 18, 2018
game changer

— Mariam (@mari_hus) November 18, 2018
🐐

— Brad (@BamiDele20_) November 18, 2018
Read more: Mauricio Pochettino pictured at Barcelona watching youth game during break